Many of us avoid non-emergency trips to the veterinarian because the experience can be so stressful on our cats. The average cat carrier is a large part of the chaos. You try to push your cat through a small opening while she struggles to escape, then once you're in the examination room you have to pry her out again. The whole ordeal can be very traumatic on us as well as our cats. K-Kat has a solution, and it's amazing.
(Photos: K-Kat)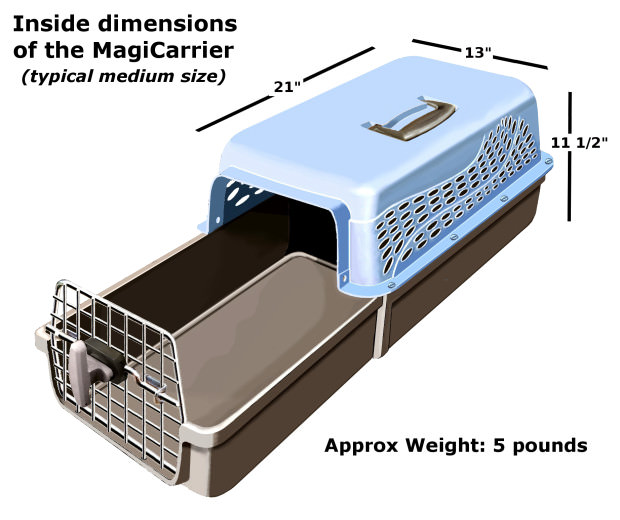 K-Kat's MagiCarrier employs a slide out drawer so you can easily put your cat into the carrier and remove her with minimal fuss and stress.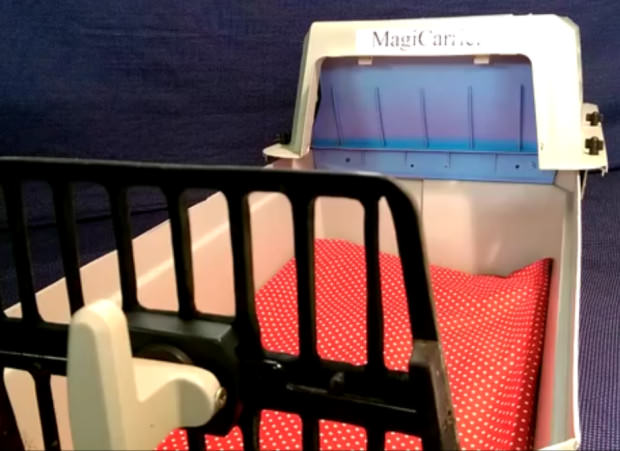 According to the product's Indiegogo campaign page, "The sliding action acts on an animal's natural instinct to crouch down and hang on when the floor beneath them is moved. When their center of balance is disrupted and they lose their footing, they don't try to jump or run until they are steady. The MagiCarrier redirects your pet's focus toward maintaining its balance, and before they realize it they are safely secured inside and ready for travel. And the best part is, since you're not grabbing or pulling them with your hands, you can maintain the sacred bond of trust you have with your pet!"
The MagiCarrier has a panel at the back of the sliding drawer that'll prevent your cat from hiding behind it when the drawer has slid out and the panels are raised high enough to not pinch your kitty's paws.
Think this carrier sounds like a dream come true? Donate to their Indiegogo campaign and share on your social media to help make this innovative carrier a reality!