We love rescue videos; they remind us that there's still some good left in this world. Despite the animal cruelty cases that we see, there are still some good and kindhearted people who take their time to rescue animals. Just like the police officers in the video below.
In Wichita Falls, Texas, Billy Williams, an impounds supervisor, saw a stray mother cat come out of one of the impounded cars. He then discovered that the cat had given birth inside the car.
Police officers searched for the kittens to save them. And when they finally found the kittens, they contacted
Emily's Legacy Rescue
to help the kittens find a home.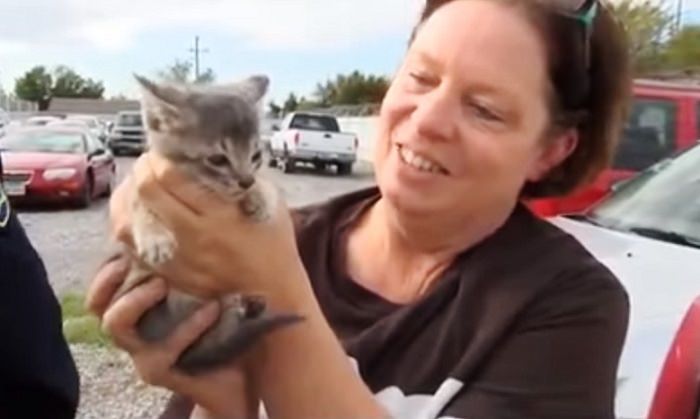 Watch the video below for the full story!
A big thank you to the police officers who took the time and effort to search for the kittens to save them. You guys did a great job!
The kittens, now named Taylor and Swift, are now living in a foster home with their foster mom, Kem Thames Ervin.
For updates about the rescued kittens, visit Emily's Legacy Rescue's website and Facebook page.
Did you like this?