The Kitty Bungalow Charm School for Wayward Cats sounds like a children's book, doesn't it? Perhaps a place where mama cats send their tom-catting sons when they start to roam?
The truth is actually not too far off from this description. It is, in fact, the only 100 percent feral cat socialization facility in Southern California.
Kitty Bungalow Charm School for Wayward Cats socializes feral kittens, transforming the hissing into the purring. They provide a cage-free environment and one-on-one attention to each feral kitten, implementing physical exercises to build trust (with an able assist from delicious food bribes). With Kitty Bungalow's teaching staff of over 30 weekly volunteers, they bring these scared kittens to the understanding that there is a wonderful human waiting to give them the love and security they deserve. Upon graduation, these kittens continue to blossom in their new homes, growing into the most wonderful house cats a family could desire.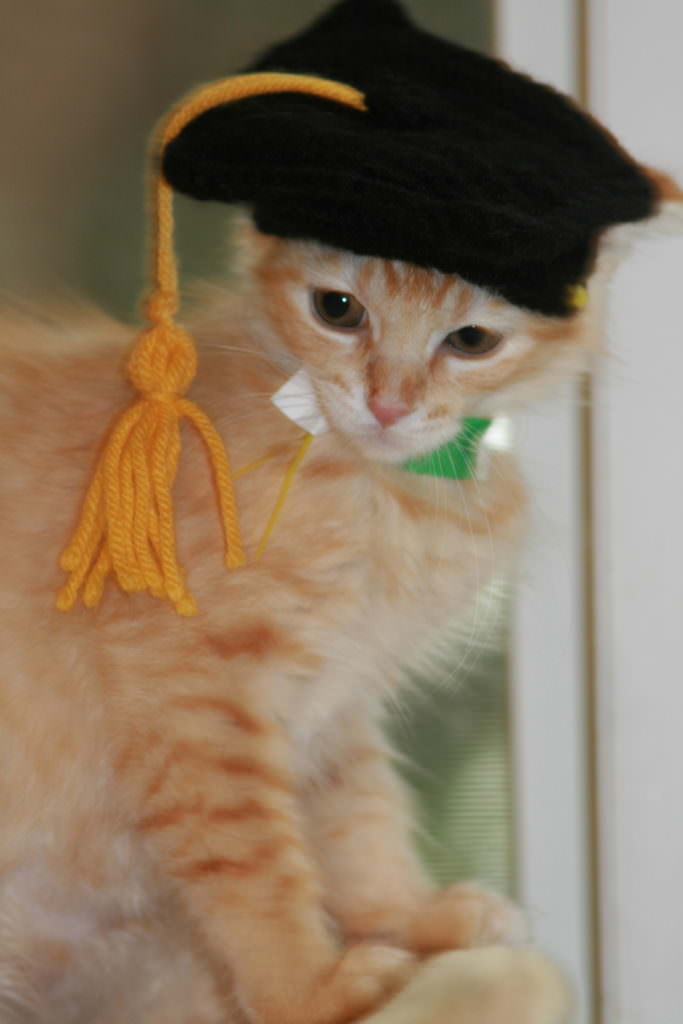 Kitty Bungalow Charm School for Wayward Cats began when founder Shawn Simons (a former entertainment industry executive, child star, producer and writer) moved into her 100-year-old craftsman home, only to discover a number of stray feral cats living in her shed who quickly began multiplying.
Simons self-professes she has no animal rescue experience prior to this.
"I had barely been involved in animals let alone rescue animals," she told iHeartCats.com "I had some gerbils when I was in 4th grade but that was as deep as my animal experience went."
But she knew she needed to do something about these kitties that were, as she sought, her responsibility now. She explains:
"During our volunteer orientations, I ask people who identifies as a cat person.  Hands go up.  Who identifies as an animal person?  Hands go up.  I really didn't identify with either of those but I did identify with being a human being.  Part of being a human is being humane.  So I did what I feel any human should do.  I rescued the kittens in my back yard and got the adults fixed.  Now, I will agree I took it much, much further than that, and I do not advocate others do the same.  However, if everyone took responsibility for their own backyard, or worked with neighbors on their own street, we would tackle the problem of feline overpopulation in no time and see an end to the senseless killing of kittens in our shelters."
Simons realized that simply adopting them out would not solve the problem (two unaltered cats and their offspring over 7 years can produce 420,000 cats!) and began studying kitten socialization. She learned about Trap, Neuter, Return (TNR) and began to get her colony fixed, and was soon helping other colonies in the South LA area get fixed, socialized and adopted out.
Studies have proven that trapping, neutering and releasing is the single most successful method of stabilizing and maintaining healthy feral cat communities with the least possible cost to local governments and residents, while providing the best life for the animals themselves.
The cats from the original colony still live on the grounds of the bungalow: Mama cat, Target, Manilla, Phillip, Jekyll, Moby, Tina, Stubs, Evie, Yogi and Wally.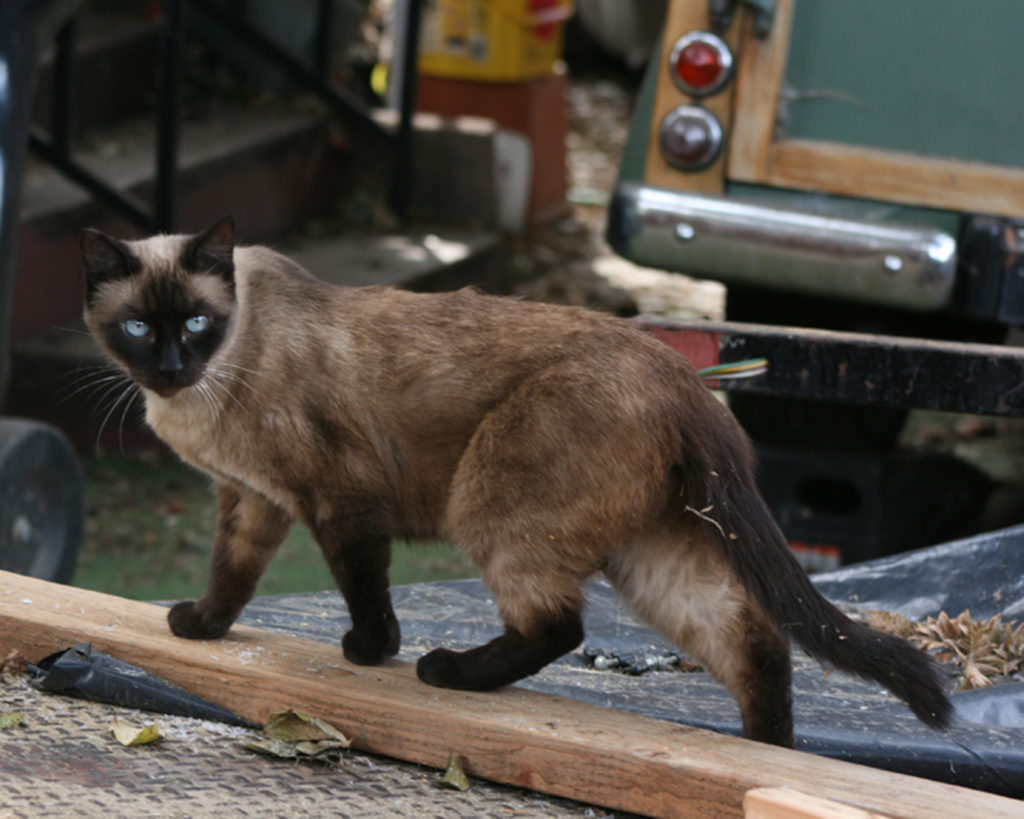 A Positive Place
And so, the kitty charm school was born, but with a very different feel than most rescues. Simons wanted it to be a positive place, and of course a place for feral cats to get a second chance.
"Almost everything makes us different from other rescues," she says. "I think it starts by the fact we try to take out all of the sad and make our organization a happy place – like Disneyland.  Our space is brightly colored, we are cage free, and we intertwine our "school theme" with everything we do.  We are currently getting our transport vehicle wrapped to look like a school bus with kittens in the window. Cute."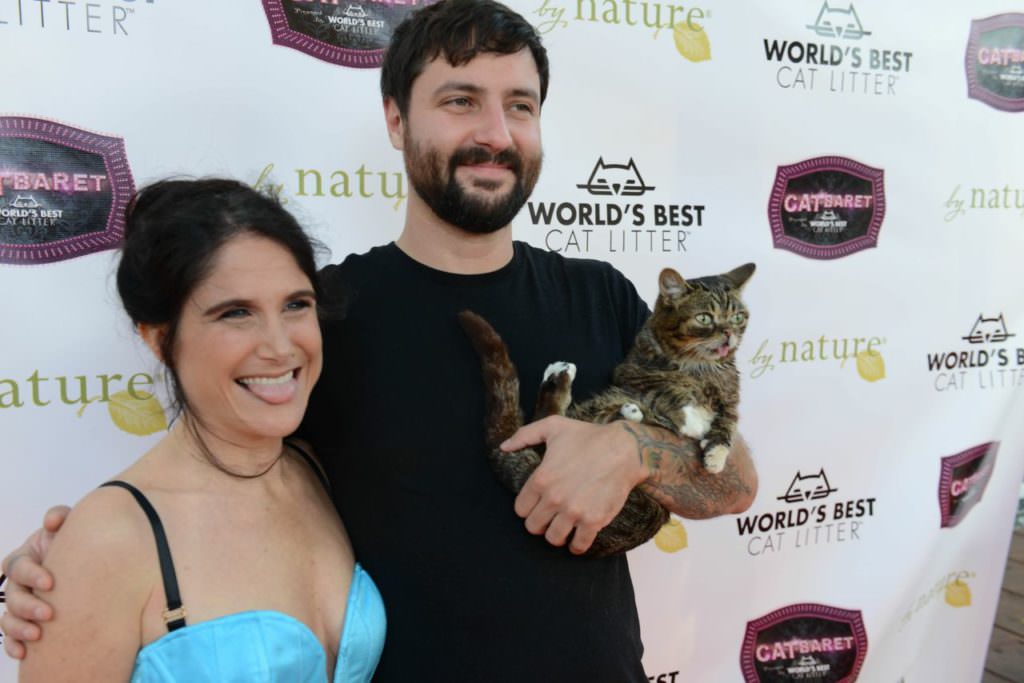 For fundraisers they again focus on the fun and the cue. Each year they do a celebrity musical and an art show. This year, they did something I am certain no other cat rescue has done:
"We created a giant cat sculpture, which you could pay $30 to pluck his balls," she explains. "One pair of balls had dining certificates worth over $150.  We called the game Lucky Balls.  We raised enough to spay and neuter another 29 cats."
Why all the light-heartedness surrounding what some deem a serious topic?
"We like to talk about the fun, because we think that adopting your new best friend should be a happy experience," Simons says.  "We like to talk about solutions. We want to give people the tools to solve the problems in their own backyard.  We don't like to talk about sad."
Reducing Numbers
They are dedicated to reducing the feral cat population humanely through TNR. They have dedicated teams who put in 3 hours on the weekend to just fix cats on the street. These are the same cats that many, wanting to help, feed.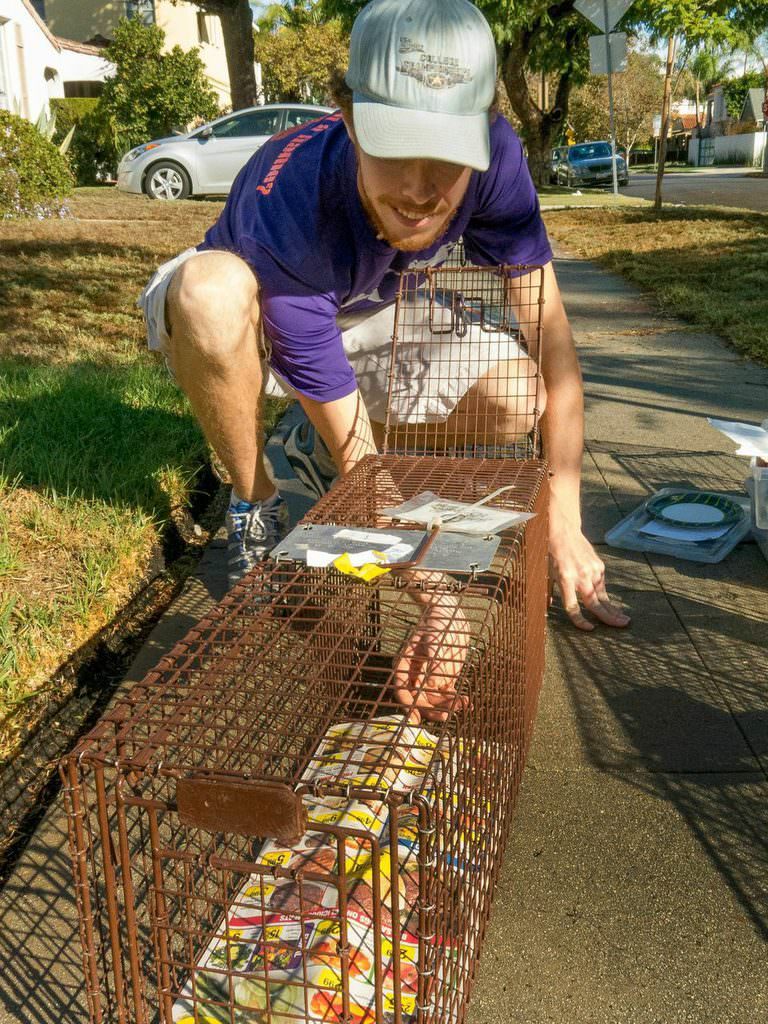 But Simons explains feeding (without TNR) just leads to more babies with tragic fates:
"We want strays to stop giving birth on the street.  We know where those unlucky litters end up. Feeding without fixing is not humane. Fat mamas make more babies. If you are feeding a colony, please, find a local group engaged in TNR. It isn't hard. The support is there – get your colony fixed."
Finding Homes
Of course, a large part of their work is the "charm school" – a place to turn "hissy kitties" into "purring pets," ready for adoption. These are cats that are "fresh off the street" as Simons puts it, that would not make in a shelter.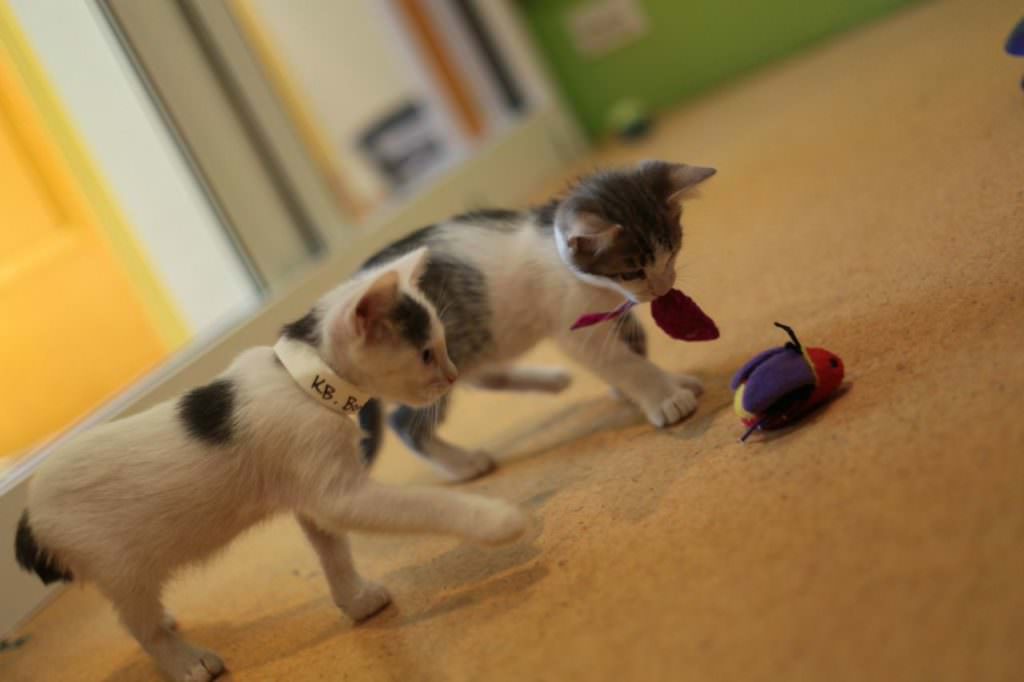 At first, these terrified her she confessed:
"You have to understand that when I started I was terrified of hissy kittens.  I mean kittens.  Tiny fluffy blue eyed kittens that hissed at me.  Having very little experience with animals, I thought they wanted to kill me.  Most likely de-bowel me.  What I discovered is these cats aren't the least bit aggressive.  They are anxious and afraid.  Think about it.  We are 100 times their size.  If something 100 times your size suddenly reached down to pick you up your first thought is probably going to be 'he is going to eat me'.  It is our job to break through the anxiety.  It is a lot like being a therapist."
Fast forward years later, and Simons is a pro at socializing these scared balls of fluff.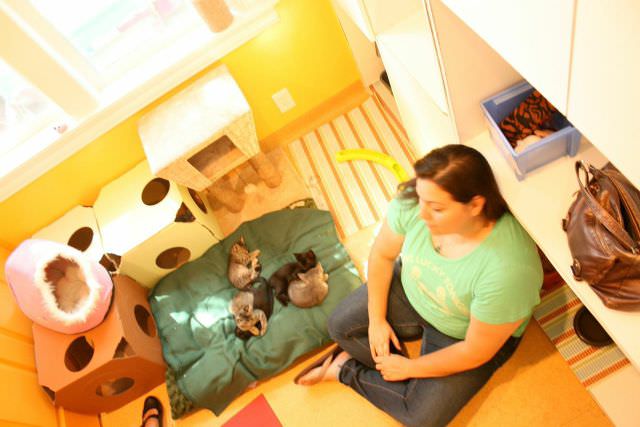 "We have a cadre of volunteers who dedicate 2.5 hours a week handling and training these cats," Simons says. "From 8:30 in the morning until 9:30 at night these cats are being exposed to the human animal and they realize how awesome humans can be."
Trade Tech
The Kitty Bungalow just received a grant from NKLA to launch a new program for adult cats at the school – a working program that will get feral cats out of shelters (where they don't stand a chance of being adopted and take up room adoptable cats could have) and preparing them for lives as "working cats." What, exactly, is a working cat? Simons says:
"We will be springing them from the shelter and enrolling them in our working cat program.  They will be going to farms, wineries, golf courses, recycling centers, barns, stables, industrial parks, anywhere that has a rodent problem. Our cats are the nontoxic environmentally friendly deterrent.  It also helps to show these feral cats in a positive light.  They are often stigmatized and scape-goated. Here is a way to show them being a positive member of our community.  The cat overpopulation problem is our problem. Humans created it.  We owe it them to solve it humanely. "
How You Can Help
Like all non-profits, Kitty Bungalow Charm School for Wayward Cats can use money. ("Does everyone say money?" Simons asked me).
They have vastly outgrown their "school" and need a new place to help more cats. Their rescue numbers are equivalent to much larger organization that have over double the budget they have
"We continue to service more and more community members either through TNR, enrollment or through our Home Schooling program where we provide all the support they need to complete the rescue on their own," Simon adds. "That's a lot of medical expense."
You can donate on their website as well as learn about volunteering opportunities.