We all know cats are naturally svelte, with curves any model would kill for. Well, these kitties are proving it by posing as old-time pin-up girls–and the result is magic! Rachael Aslett from Perth, Australia, has started a Tumblr and Facebook page filled with these wonderful photos.
"It was originally to promote a shop in Perth, but people liked it so much I had to keep going," Aslett told iHeartCats.com.
She is not the artist, but just a curator of the fun photos.
She does not currently have a kitty, but "If I did have a cat, I probably would have tried to photograph it in crazy poses, so maybe it's luck I don't!" she said.
Visit her Tumblr and Facebook page for more images and enjoy the ones below, reprinted with her permission.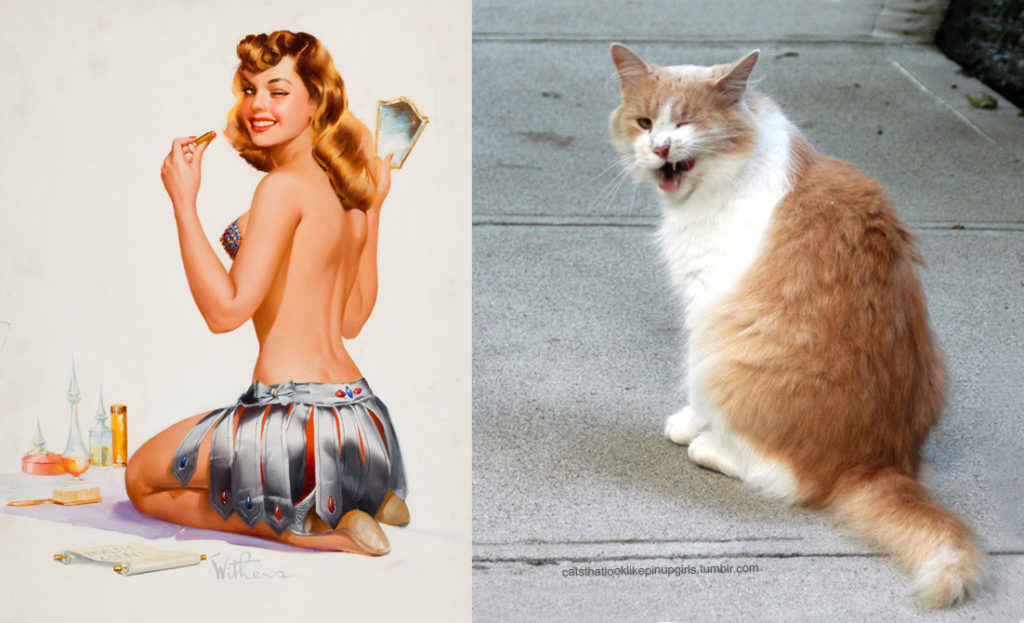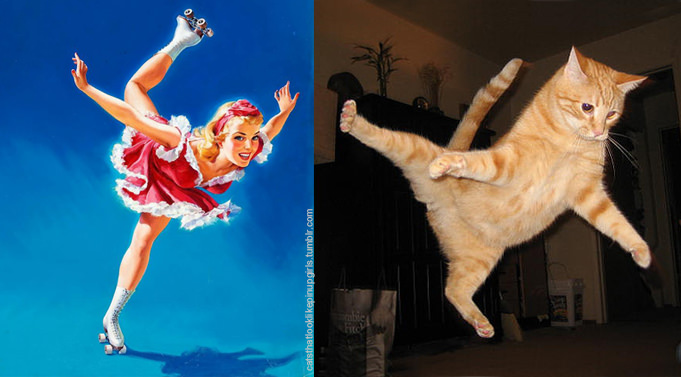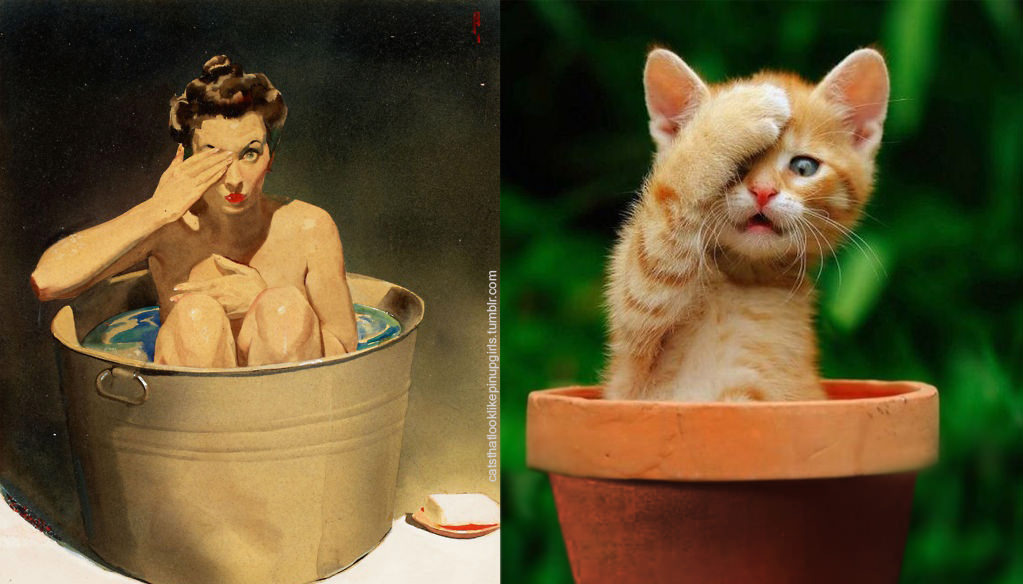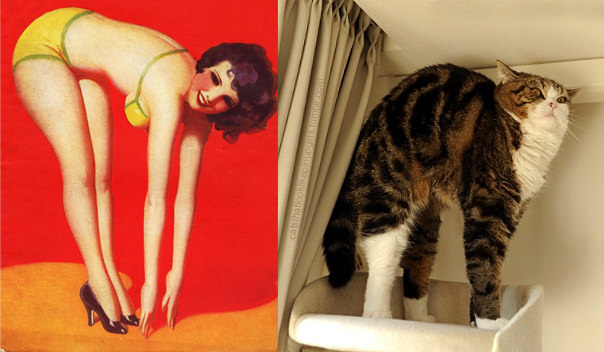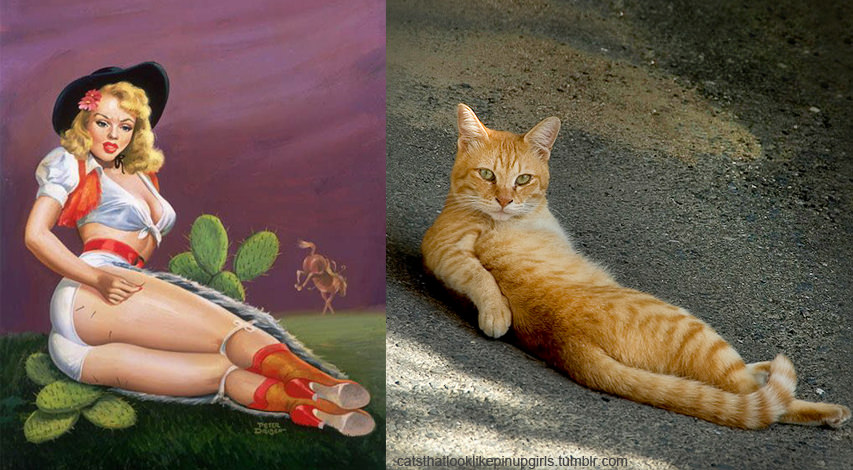 Meow!