"Trapking" Sterling Davis has made a mission of saving cats and educating people on how they can become a cat hero too. Working with the Cat Fanciers' Association, Davis recently hosted the "TrapKing's From Feral to Fancy TNR Fundraising Cat Photo Contest" to help spread the message and have some fun with cute cat photos.
The aim of the photo contest was to raise awareness and funds for the Trap-Neuter-Return(TNR) programs dedicated to spaying, neutering, and vaccinating feral and community cats. These programs have saved the lives of countless cats while slowing the kitten cycle in many cities. And in this fun way to spread awareness, Davis and the CFA came together with some big names in the cat world to sift through the more than 850 cat photo entries.
With over 100 amazing prizes sponsored by cat-centric companies, like Zymox and Oratene, Kitty Poo Club, CUDDLY, Yeowww! Catnip, Purrniture, Catalyst Pet, Tomahawk Live Trap, and Tabby Dates, who could resist?
The fancy cats entered into the classes Beautiful Eyes, Cats in Costume, Cat Lady/Cat Daddy, and Outdoor Photography. Celebrity judges, Kate Benjamin of Hauspanther, talk show host and columnist Arden Moore, Laura Moss of Adventure Cats, cat experts The Two Crazy Cat Ladies, Sunglass Cat, Nathan The Cat Lady, the Cowboy Cat Wrangler, the Mad Catter, and Dobby the Sphynx and Lobo the Lykoi, eyed the photos and selected top prize winners from their respective classes.
The Original TrapKing himself even judged the "Where's Your Cat At?" category!
In addition to prizes for the kitties, each of the first-place winners also won a feature spot on a Times Square billboard in New York City from March 11-12, 2021!
All Cats Need Our Love
The Cat Fanciers' Association is known for its work with pedigreed cats, but that doesn't mean these cat lovers don't fancy all the cats.
Davis shared, "I love how CFA realizes that rescue, shelter and feral cats are just as beautiful as the fancy pedigree ones."
Cat parents across the globe agree with this sentiment too! Entries came in from the US, Canada, Europe, even South Africa, with 85% of the competitors being rescue cats.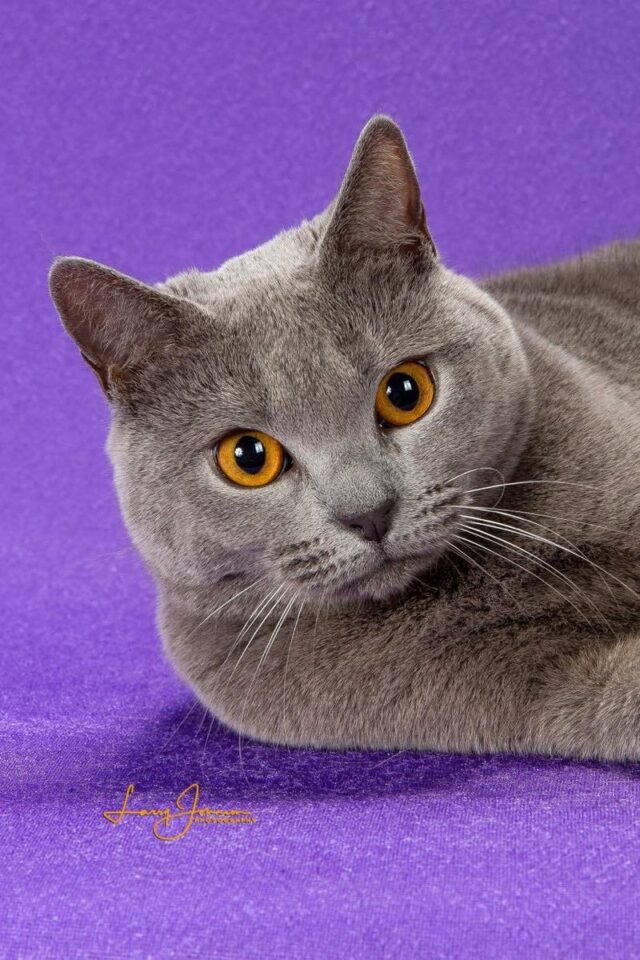 "This event was so amazing!" Davis said. "I loved all of the cats' pictures and looked at each and every one of them. I wish everyone could have won a prize."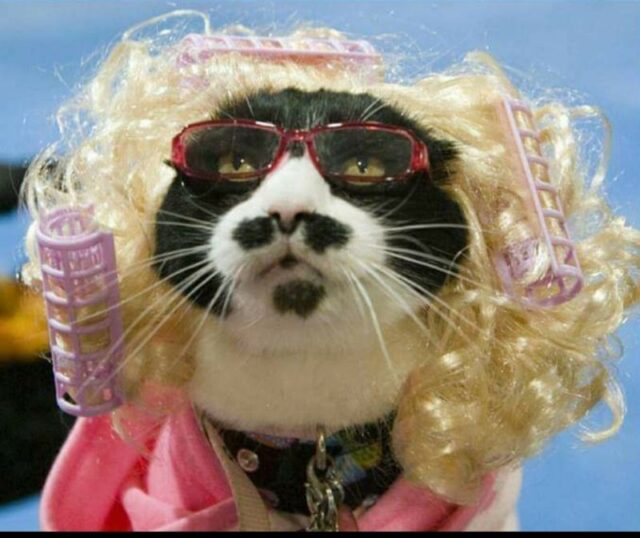 Cat Lovers Uniting
TrapKing Sterling Davis isn't just trying to save cats; he's also trying to bring diversity into the rescue world, questing "to change the stereotypes of not only men in cat rescue, but also bridge the gap in communication between black communities and animal rescue/local shelters."
Desiree Bobby, CFA's Marketing Director, explains Davis is bringing together "contrasting groups of cat lovers . . . men and women, supporters of rescue/TNR programs and responsible breeders."
Bobby also shared, "We're all connected by our love of felines and our dedication to doing right by them."
And doing the right thing by cats is not only rewarding, it's pretty cool too. As the Trapking always says, "You don't lose cool points for compassion."
To see more of the Feral to Fancy cats, visit the CFA's Virtual Cat Competitions winners' page.
H/T and Feature Image: www.vcc.cfa.org