They say everyone has a doppelganger, and it looks like that theory extends to our pets, too! Mark ...
Alice is a 5-year-old Persian mix whose previous owner was unable to keep her for unknown reasons. ...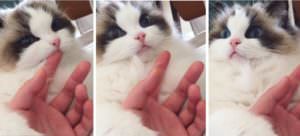 As we know, cats have an extensive list of things they'd prefer not to do with their humans....
Ludo is not your ordinary house cat. At just 2-years-old, Ludo, a Maine Coon, achieved the Guinness...
When we stumbled upon Mister Miso in an article my People Pets, we were smitten with this kittyR...
Thought you were the ultimate cat lady? Well, just check out this woman's kitty-inspired cut...
We know that dogs love to linger around the dinner table, but have you heard of cats giving the ol...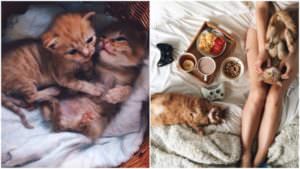 When Moscow-dweller Anya Yukhtina stumbled upon two orange kittens that had been abandoned in a gar...