Part of each sale through the iHeartCats store is donated to Greater Good, which helps support various charities. Thanks to customers like you, happy endings, like the one below, are made possible.
Daruk was taken into Calhoun County Animal Center and spent seven months there getting looked over because he wasn't a kitten or cute color. Thankfully, Best Buddy Pet Rescue pulled him, and he is now happily living in a foster home. He is warm and affectionate and gets along with the other cats in his house. On March 1 he was diagnosed with feline stomatitis which is a severe, painful inflammation of the cat's mouth. With all of the excellent veterinary care he has received/continues to receive, he should be able to live a long, happy, un-medicated life.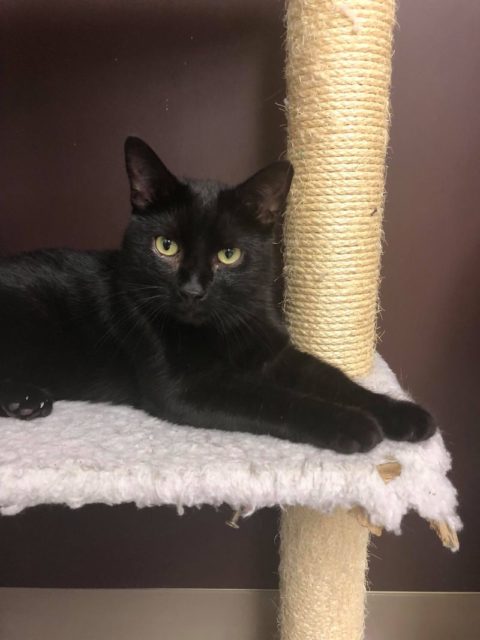 "Because of the help we receive from GreaterGood.org's Rescue Bank we are able to pay for the necessary medical needs that arise in the animals in our care while being able to continue pulling animals from shelters and caring for their needs while finding them their forever homes."
– Best Buddy Pet Rescue
When you shop from the iHeartCats store, you help fill hungry bellies in rescues! For each purchase you make, we donate high-quality, nutritious meals through GreaterGood.org's Rescue Bank program!