Part of each sale through the iHeartCats store is donated to Greater Good, which helps support various charities. Thanks to customers like you, happy endings, like the one below, are made possible. 
Leonard, a young kitten, was found in a cardboard box in a commercial parking lot. The couple who owned the business rescued Leonard and took him in until they could find a shelter. When they went to a pet store to buy him food, they met a volunteer from Fat Cat Rescue who assured them that Fat Cat would take him.
Leonard is a CH (cerebellar hypoplasia) kitty, which means the part of his brain that controls motor skills and coordination did not develop properly. As a result, Leonard wobbles when he walks, and his head bobs. Leonard's condition will not get worse, and he can live a long, happy life.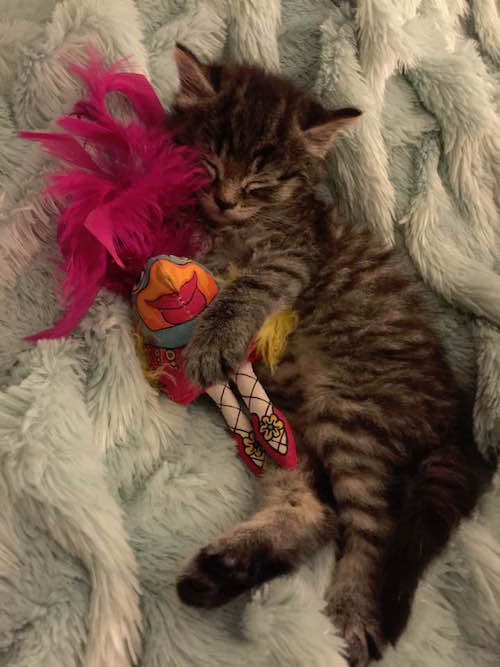 Leonard spent a couple of short, happy weeks at Fat Cat Rescue, but he has since moved on to "rehab" with a foster who has a talent and interest in giving Leonard all the individual attention and exercise he needs.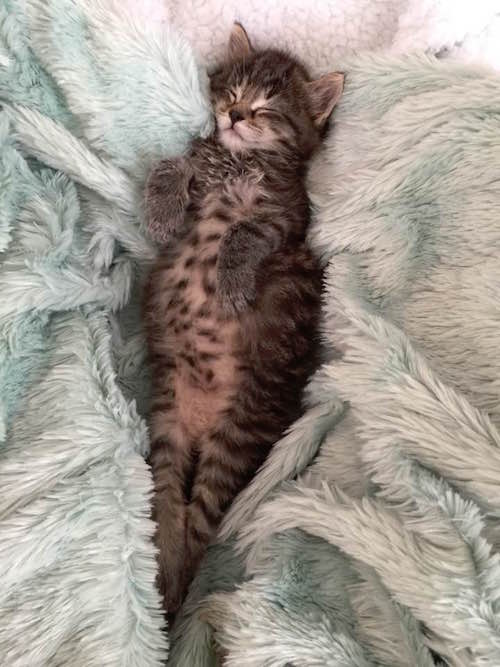 "GreaterGood.org's Rescue Bank has generously provided us with food and litter for hundreds of cats in our shelter and foster homes. Because of this assistance with our cats' basic needs, we have the resources to help cats with severe injuries or medical conditions. Our motto is 'Every Cat Counts,' and Rescue Bank helps us make sure that happens." – Fat Cat Rescue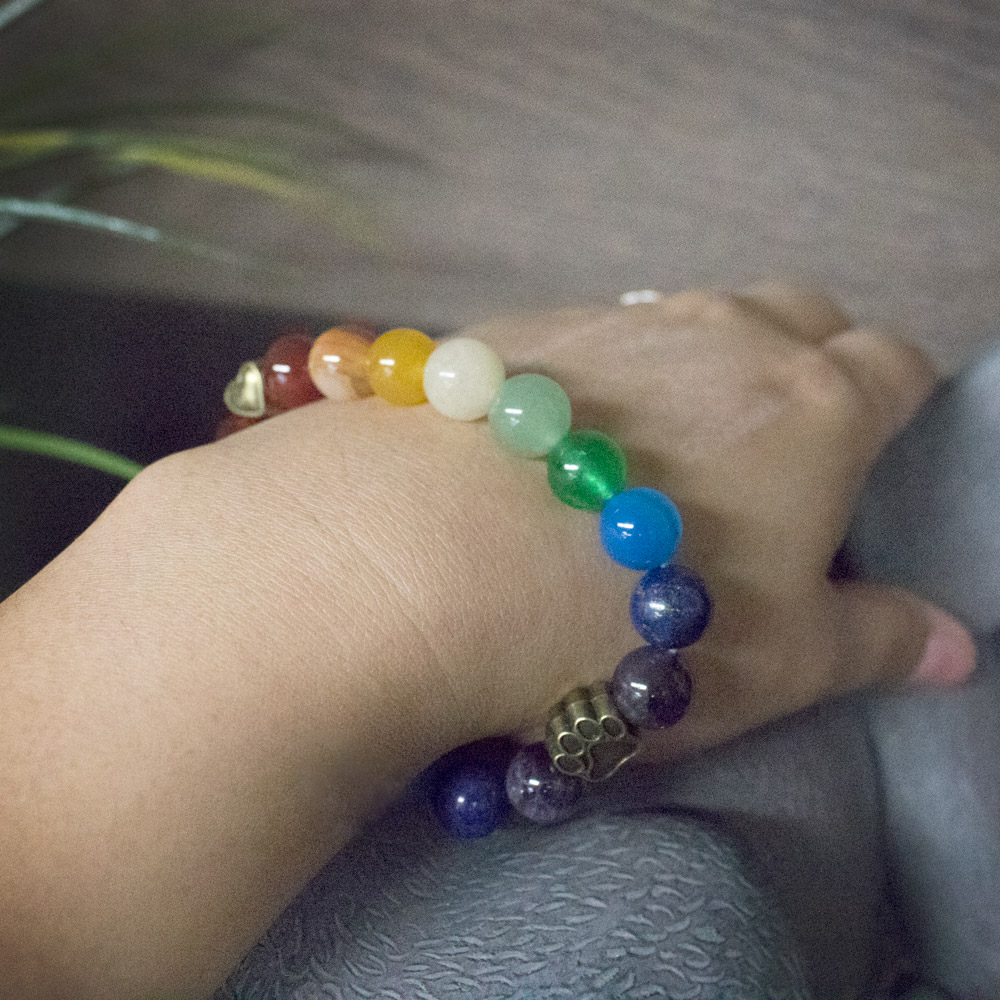 Thanks to your purchases from the iHeartCats store, happy ending likes this are possible!