Two tiny kittens were recovered from inside of a homeowner's bathroom wall thanks to a specialized team of animal rescuers and a state-of-the-art piece of equipment.
The dedicated folks of the Specialized Mobile Animal Rescue Team (SMART) in Los Angeles responded to a call from a homeowner in San Fernando Valley.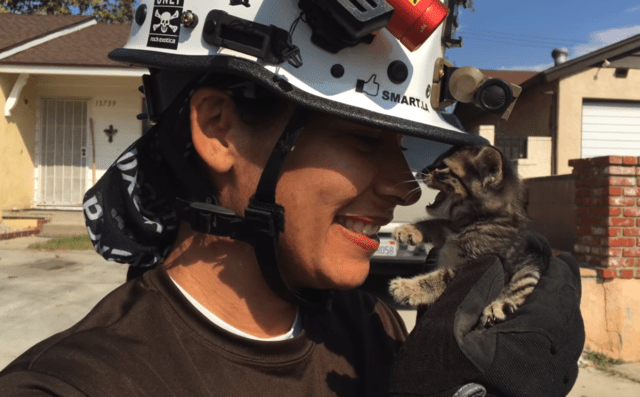 She reported that a mother cat and one kitten were in her yard, but that the other two kittens were unaccounted for. She feared for their safety because she could hear them vocalizing within the bathroom walls.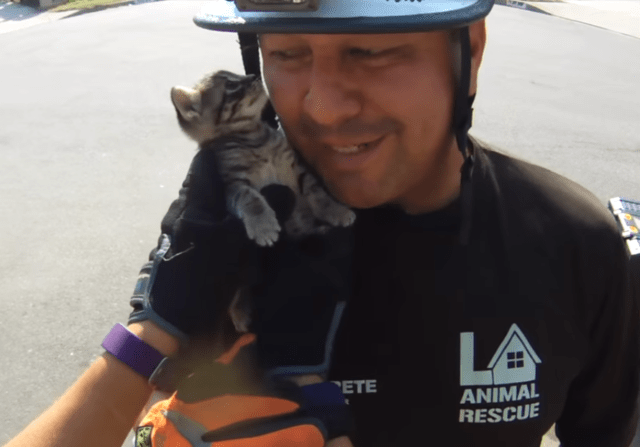 When SMART arrived on the scene they quickly secured the mama cat and her adorable tabby kitten before proceeding into the home to rescue the two endangered babies. Using an amazing device called a thermo-imaging camera, they were able to pinpoint the exact location of the kittens.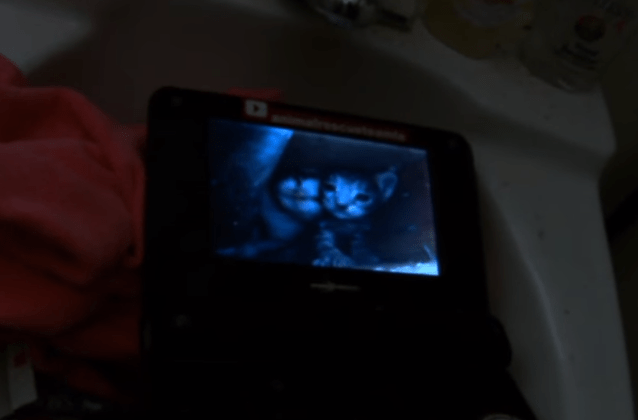 They had become trapped amidst some pipes inside the bathroom wall. A few carefully made cuts later and the babies were liberated, protesting loudly all the way. Check out the amazing footage of the rescue below.
All three kittens and their mama are healthy and happy to be reunited. They are safe and sound at the East Valley Animal Shelter in Van Nuys, CA awaiting adoption.