Part of each sale through the iHeartCats store is donated to Greater Good, which helps support various charities. Thanks to customers like you, happy endings, like the one below, are made possible.
From Purrfect Cat Rescue:
"Someone found this precious kitten in a hoarding house containing 42 cats and kittens. There was no one living at the house, but someone would stop by twice weekly and open a 20-pound bag of food to feed everyone and leave. The litter boxes were full and fresh air or sunlight were not available.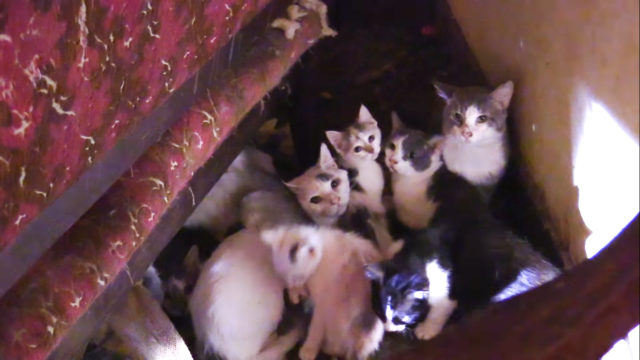 "The cats weren't even neutered, so they kept breeding. When our rescue team arrived to start the rescue efforts, this little girl lay almost lifeless in the dirty litter box. We gathered all the kittens because a foster home was secured and awaiting these babies. Out of the seven kittens, this little girl was weak, anemic, and covered in fleas. The white hair on her appeared to be pink in color due to the flea bites and blood.
This kitten had an amazing will to survive, she had been through so much and we couldn't give up on her! … What an amazing transformation :)I can't believe this was already a year ago… all 40+ cats and kittens survived and have now found new furever homes, thanks to Purrfect Cat Rescue Inc. and everyone else involved in this rescue mission <3#TBT #PurrfectCatRescue Cat Man Chris

Posted by Cole & Marmalade on Thursday, August 2, 2018
"We rushed her to a local vet who spent an hour bathing and removing fleas to save her life. Her body temperature was critically low due to the anemia. She made a slow but gradual recovery only to find days later a large abscess on her neck from unknown trauma that left her sweet little face swollen. After proper medications, flea treatment, good food and most importantly…LOVE…she made a great recovery! Princess lives a great life now indoors with her human mom that loves her so much. She has a kitty friend named Monkey whom with she romps and plays!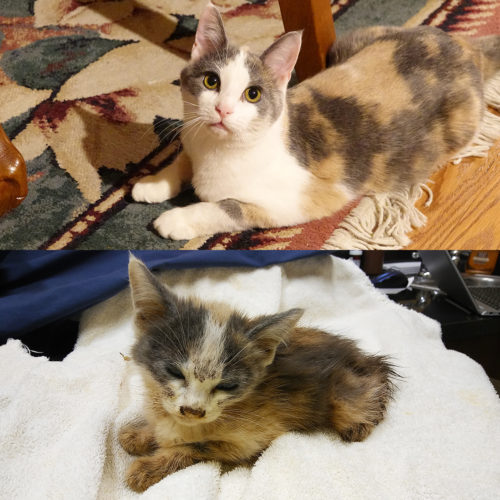 "With the donation of great food, both canned and dry, from GreaterGood.org's Rescue Bank, this kitty has now put on good weight and we could shift funding for food to her medical bills. Also, the generous donation of a flea prevention and treatment was a huge lifesaver in this little life that nearly died."

 – Purrfect Cat Rescue
When you buy great stuff from the iHeartCats store, you help feed shelter cats like Princess through GreaterGood.org's Rescue Bank program! Thanks to your contributions, Purrfect Cat Rescue was able to give Princess the care she needed to grow into the beautiful kitty she is today!