Part of each sale through the iHeartCats store is donated to Greater Good, which helps support various charities. Thanks to customers like you, happy endings, like the one below, are made possible. 
Back Street Cat Rescue (BSCR) brought Mariah into their care during the winter holidays from a hoarding situation. She was heavily pregnant at the time and had her kittens in the love and warmth of BSCR's kitten nursery.
Mariah was so anemic from the fleas that infested her that BSCR didn't think she'd make it. But they picked all the fleas off of her and the kittens, who were young and still nursing. Miraculously, they all pulled through!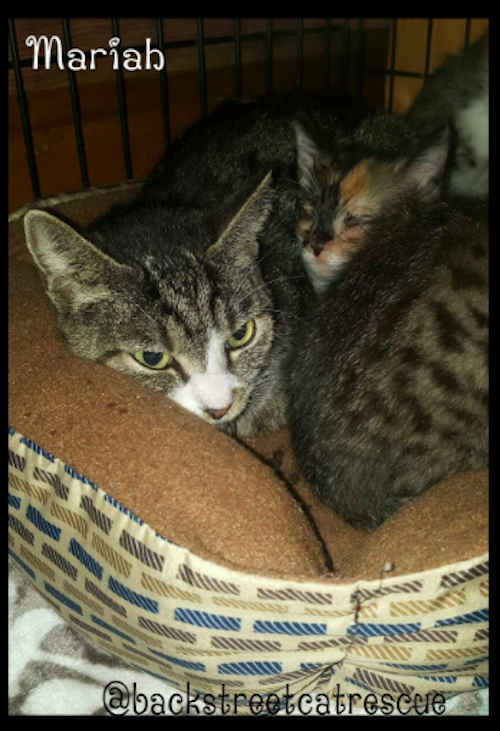 Once they were ready, the furry family members were treated with the Cheristin flea treatment that GreaterGood.org's Rescue Bank donated. Their rescuers also fed them high-quality pet food received from Rescue Bank.
Now they are all healthy, and the kittens have been placed in loving forever homes!
"We are so very grateful. Flea treatment is a significant expense for a small nonprofit like ours. Mariah is still in foster and now joins us on our adoption events. We hope to find her a loving forever home soon. She is one of our little valentines, and we love her." – Back Street Cat Rescue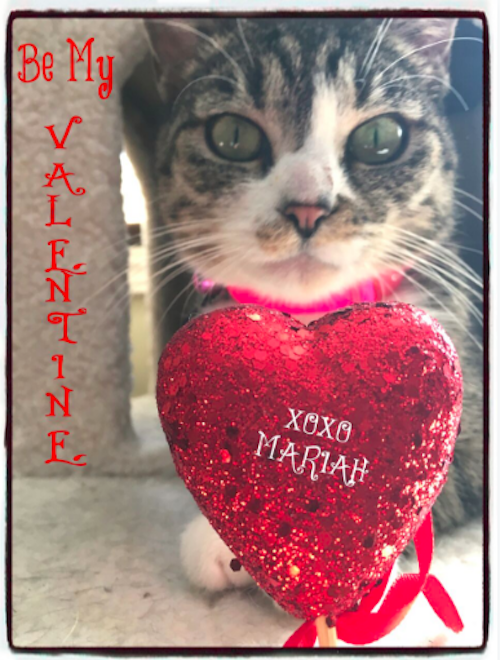 Part of your purchases from the iHeartCats store fund charities through Greater Good, making stories like this possible!