Leaving our pets with a pet sitter – even a trusted friend, relative or qualified professional – is an extremely stressful experience. In fact, many cat parents choose not to travel at all in order to avoid the anxiety.
Don't give up your vacation days or spend the entire week on the couch with your cat! Set your pet sitter up for success with just a bit of pre-planning and these eight health and safety items.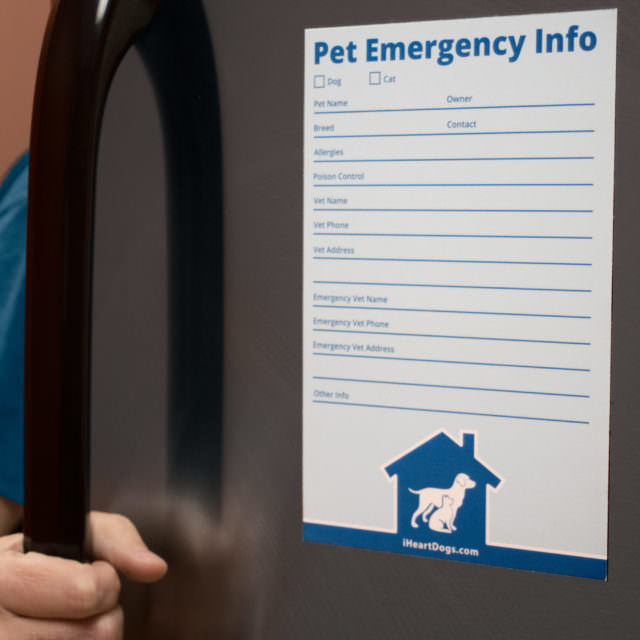 When there is an emergency every second counts. Make sure your pet sitter is ready for action by filling out this Pet Emergency Information magnet. There are spaces to enter your contact information; the number for animal poison control; the name, number and address of your regular veterinarian; and the phone number of the nearest veterinary emergency clinic – because emergencies don't keep office hours! There is even an extra space for a friend or family member's contact information. The best part is, it's all collected on one compact magnet right there on your fridge!
2. Proper Identification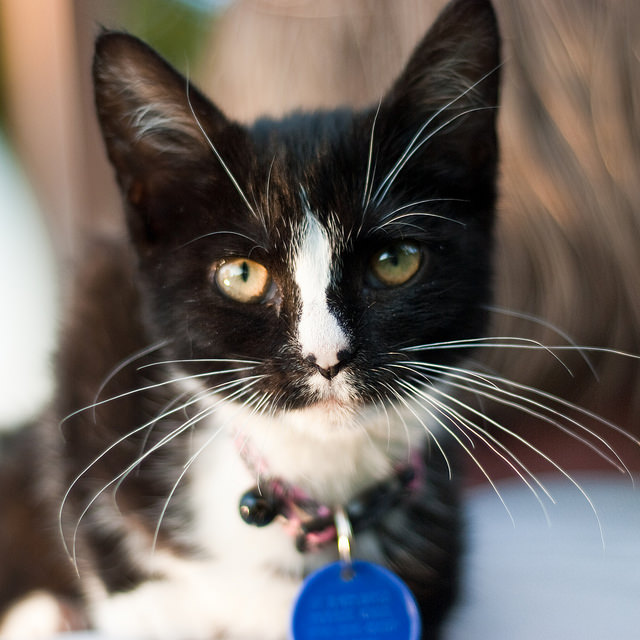 Identification is one of the best safety options you can provide for your cat when you travel. Some scaredy-cats make escape attempts when faced with a new caretaker. Collars and tags are a good start, but there is no substitute for a microchip when it comes to protecting your kitty. The tiny device is implanted under your cat's skin, ensuring they cannot lose it the way they often lose their collars and tags. Should your kitty turn up at a shelter or veterinary office, a microchip will lead him right back home to you. Be sure to register your cat's chip immediately after it is implanted and keep all records updated – especially any changes to your contact information!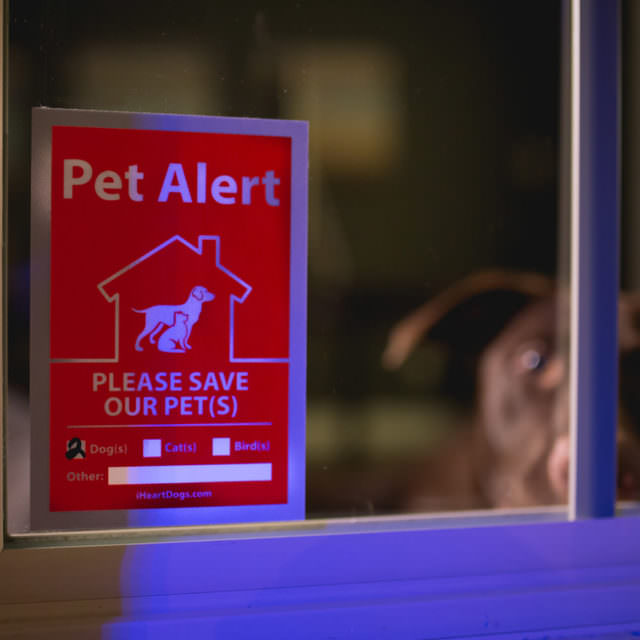 Hopefully your pet sitter will not face a terrifying scenario like a house fire, but it is always better to be safe than sorry! Should the unthinkable happen, these light-reflecting stickers will notify emergency personnel that there are cats and/or dogs in the home that need to be saved. Fill out the number of pets in your family and place one at each entrance to your home.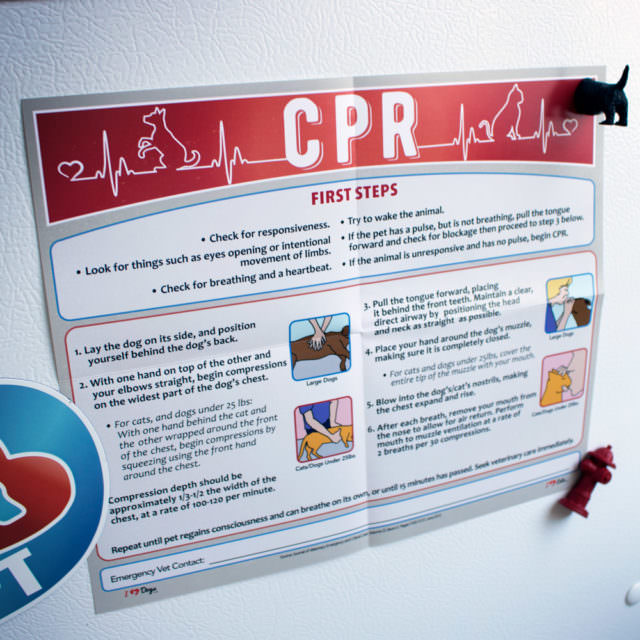 Even sitters who have earned their pet CPR certification may struggle while under stress. This 8.5″ x 10″ glossy poster breaks each step down in short, simple terms, complete with pictures.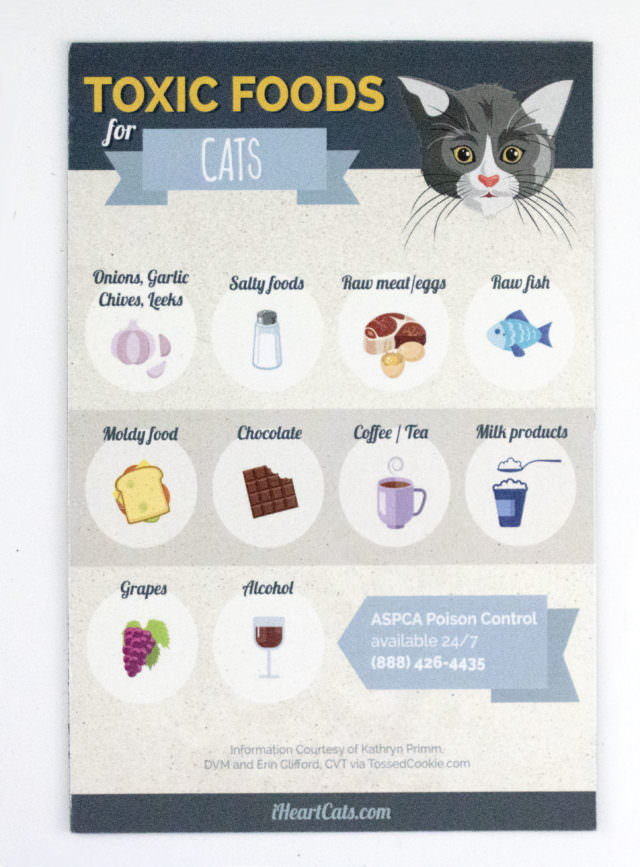 Surely you plan to leave detailed feeding instructions and plenty of your kitty's food, but what if he gets into the trash or sneaks a nibble of the pet sitter's dinner? The Toxic Cat Foods Magnet will help your cat's caretaker avoid any food-related mishaps.
6. Medications & Supplements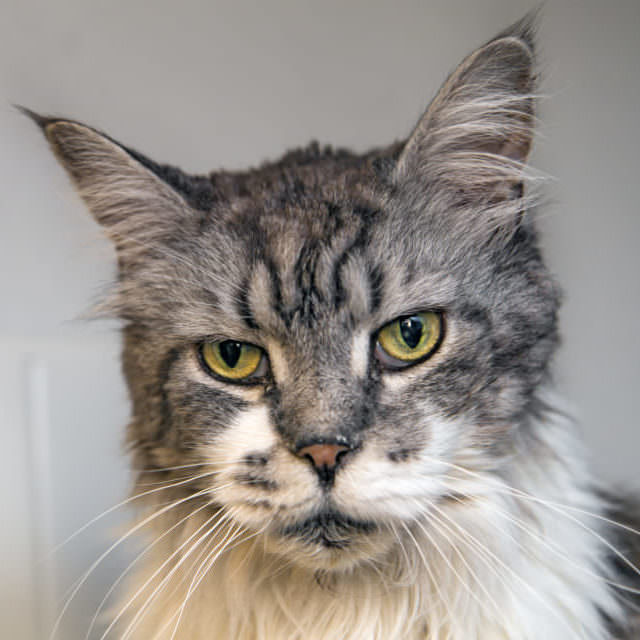 Does your kitty take any prescription medications or over-the-counter supplements? Will your trip coincide with his scheduled flea and heartworm treatment? Be sure to leave your sitter extra medications and detailed instructions on how to use them. Also, remind him to keep them well out of reach of prying paws in order to avoid an emergency!
Ensure your pet sitter is prepared to handle cuts and scrapes with this handy pet first aid kit. It's packed with everything necessary to clean, disinfect and bandage minor injuries, including:
4.5″ Medical Scissors with 1″ Cutting Blades
3.5″ Metal Tweezers
2 Antiseptic Towelettes
2 Sealed Surgical Gauze Squares (2″x 2″)
1 Sealed Bandage Roll (1″ x 4.1 yds)
1 Roll of Medical Tape
1 Pair of Latex Gloves
8. Creature Comforts
A blanket, toy or T-shirt carrying your scent may not seem like a "safety" item, but anything that reduces your cat's anxiety will also reduce the risk of stress-related emergencies like escape attempts and certain illnesses. The iHeartCats Comfort Cuddler is a plush toy with a pouch for you to insert a t-shirt or pillow case that smells like you and will comfort your kitty while you're away.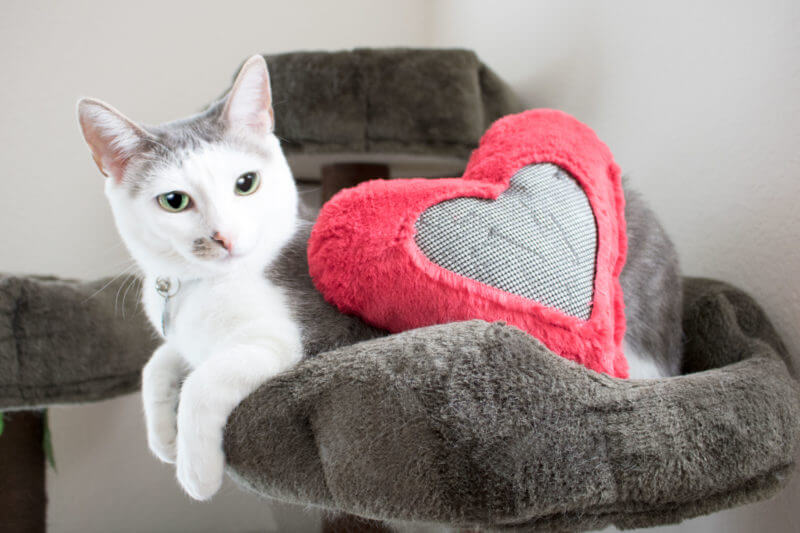 If you have a kitty that is particularly susceptible to anxiety, try a pheromone diffuser or contact your vet for a prescription before you head out of town.