Last week, we posted a cute video of a bunch of super kittens that Cimeron Morrissey had rescued at her condo in Malaysia. She was having a heck of a time finding homes for them all, and finally just one adorable black and white super kitten was left, Cookie.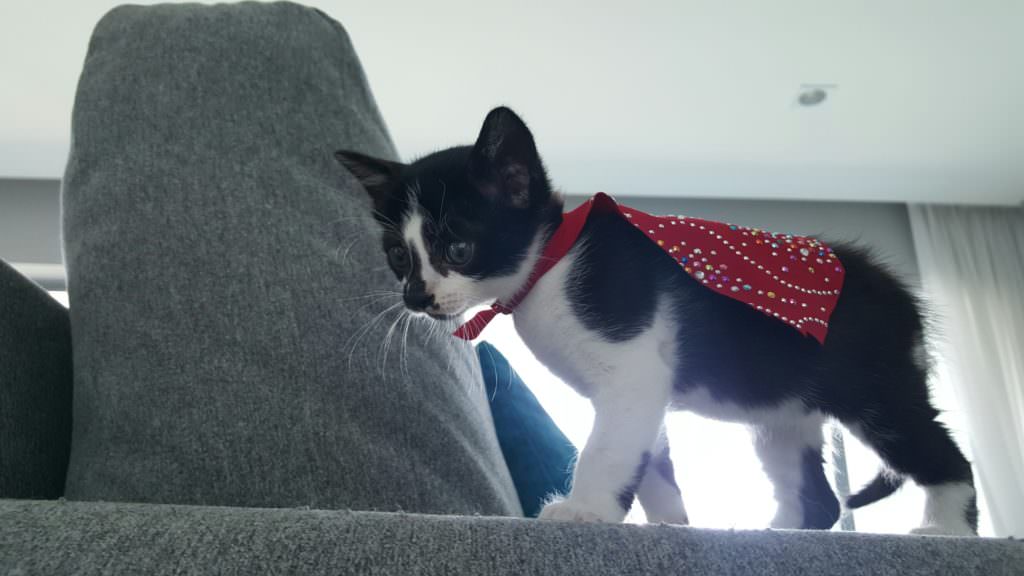 We shared his adoption video in the hopes that somehow, someway, we could find him a home!
(Read the full story here).
Well, it worked! We couldn't believe it when the very day we posted the video, Morrissey contacted us with some exciting news:
"Your story is so beautiful and sweet! Thank you so, so much for posting it. I can't tell you how much I appreciate it. Best of all, it looks like your story might have just gotten Cookie adopted! Another expat here read the story and called me about Cookie – turns out they live right down the street from us. They're coming over tomorrow to meet him. Fingers crossed! I'll let you know how it goes and will send you photos if they adopt him. Thank you again!"
We were excited, to say the least, and waited on pins and needles to hear the news, which she sent on Friday:
"YAY! Emily and Jens adopted Cookie! How cute are they?! Thank you so, so, so much for helping find a home for Cookie. You are my hero!"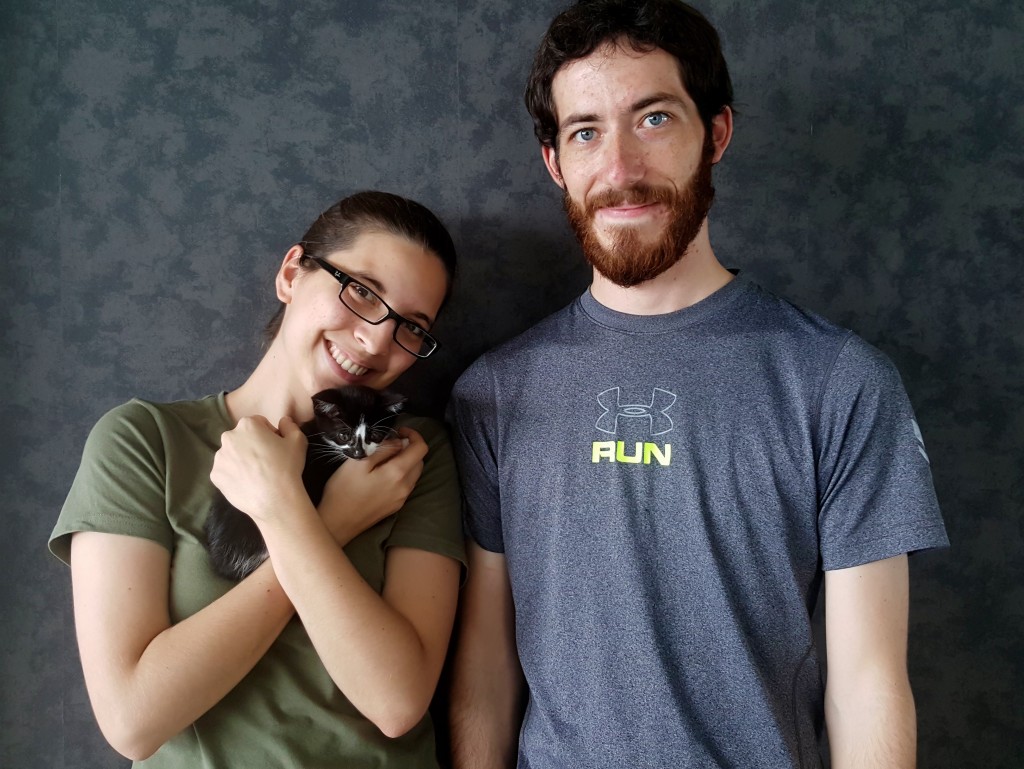 You are our hero Morrissey, for saving these kittens from certain death!
Emily and Jens have another cat named Findus – a rescue they fostered and adopted when they were working in the United Arab Emirates. Talk about a international family! They told Morrissey they had been talking about adding a kitten to their family, to keep Findus company.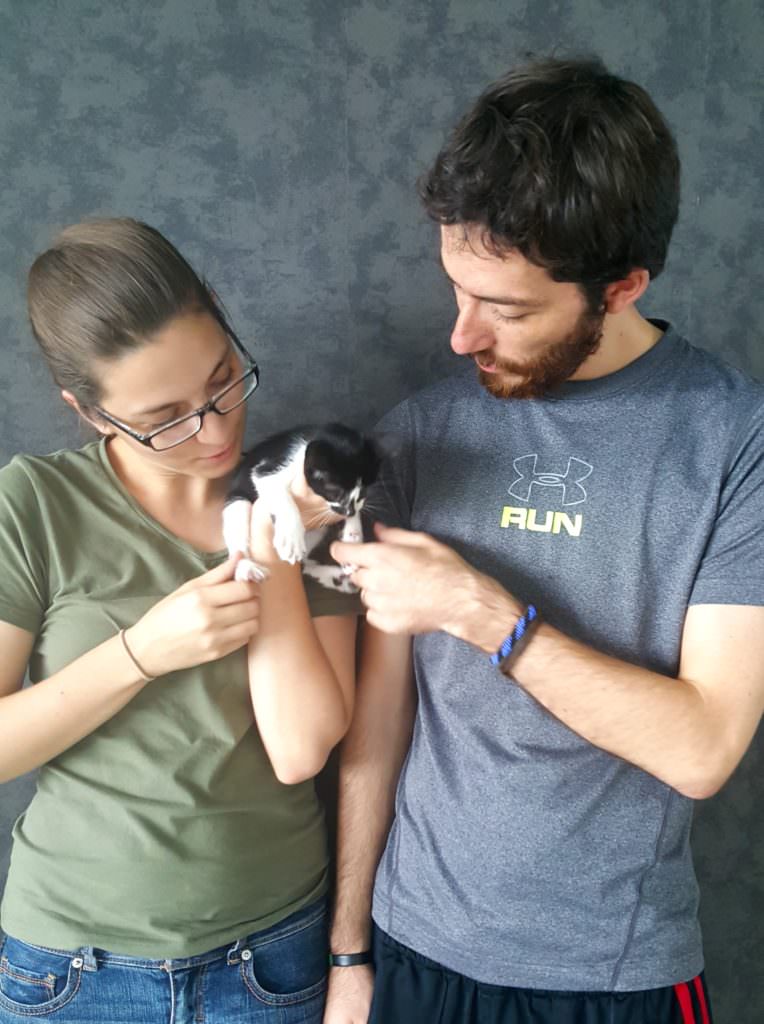 "We love him! He's going to have a wonderful life now and we'll take really good care of him. We are so excited," the couple said. "We're so happy he and his family were rescued. They're all so cute."
In fact, Emily and Jens are taking care of Koala, one of Cookie's siblings, until his new adoptive mom comes home from her holiday vacation in the United States. Small world – she works at the same international school at Emily!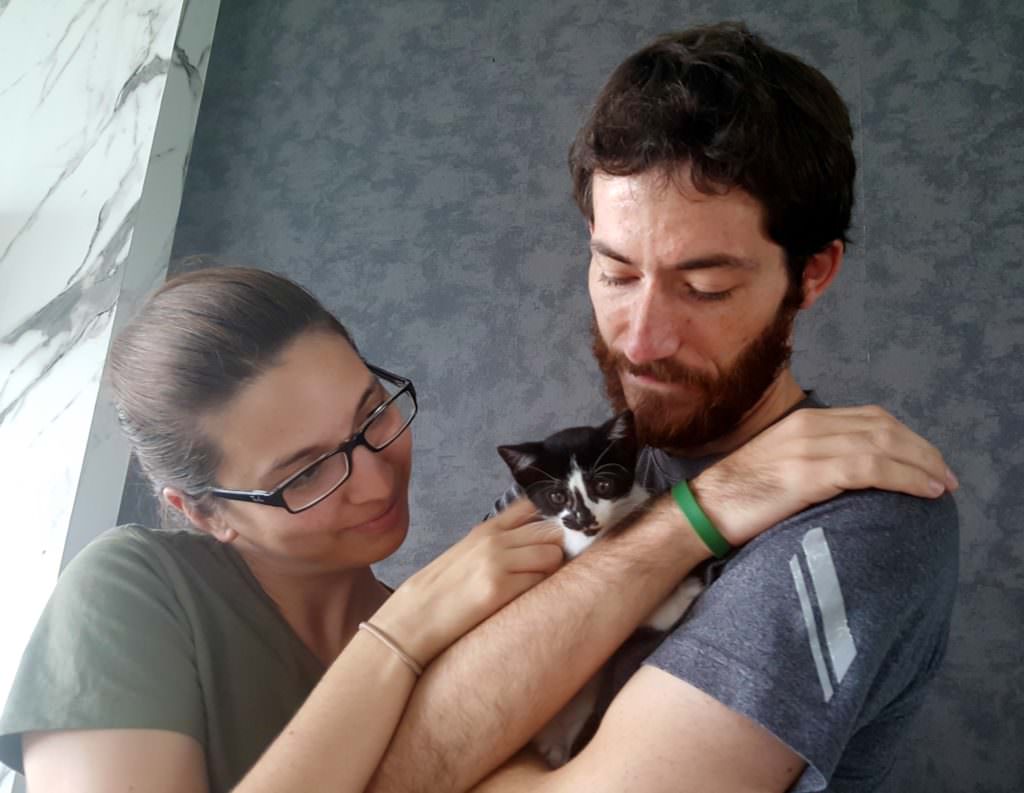 "We're happy to take care of Koala too until she comes back," Emily said. "He's so tiny and they clearly love each other very much, so he'll get to play with Cookie for a while longer until she comes home."
Congrats Emily and Jen on your new little family member! We wish you all the best!