For anyone that loves animals, the sound of pleas for help can stop us dead in our tracks. Thinking of any animal suffering breaks our heart, and Anatoly Tuptey of Russia is no different. While helping with an oil spill cleanup from a Siberian pipeline bust in Nefteyugansk, Russia, Anatoly heard the faint sounds that pulled at his heartstrings. By the banks of the Ob River where thick, putrid oil flowed freely into the fresh water, Anatoly heard the sounds of fear coming from an abandoned country home near the river bank.
"My soul could not stand the cries, I went to see," he told the Siberian Times. "You never know what is going on, I had to check."
Risking his own life, Anatoly dredged deep into the oil spill, waist high with his boots quickly filling as he started to sink. His determination didn't stop him, and he managed to pluck the kittens to safety.
"Without hesitation I went after them. I was up to my waist in the oil. The ground was giving way, my wading boots were full of water mixed with oil, but I didn't care."
Anatoly discovered the kittens inside the abandoned home, clinging to a wooden board that floated, trying their best to stay alive. "I was rushing to save the kittens. I picked them up, hugged them, and carried them to the shore, where I wrapped them in a T-shirt to warm them up."
A few photos that showcase the devastation of this horrific accident: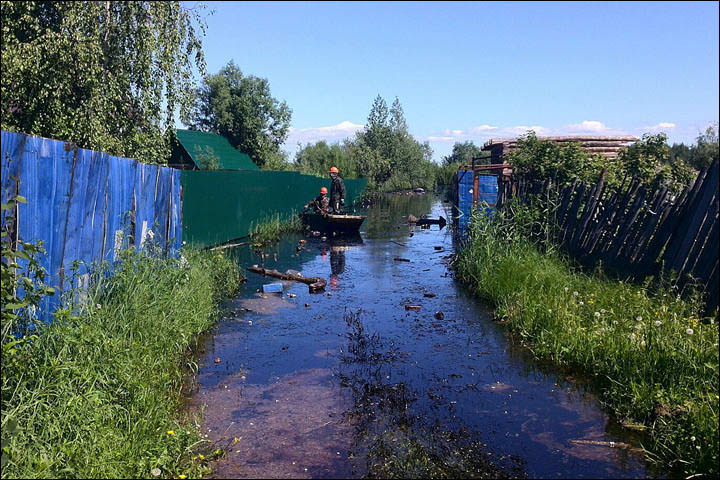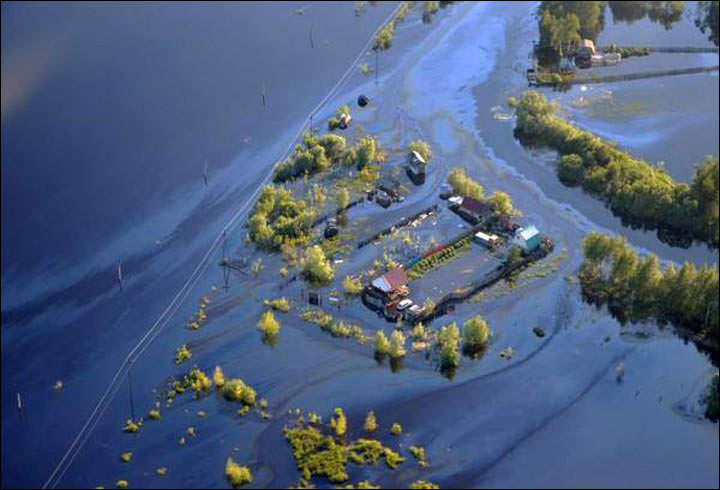 And Anatoly didn't stop there. He knew that he had no choice but to give these lucky kittens a home.
Take a look at the awesome after photos of the two kittens! They even fit right in with the dog!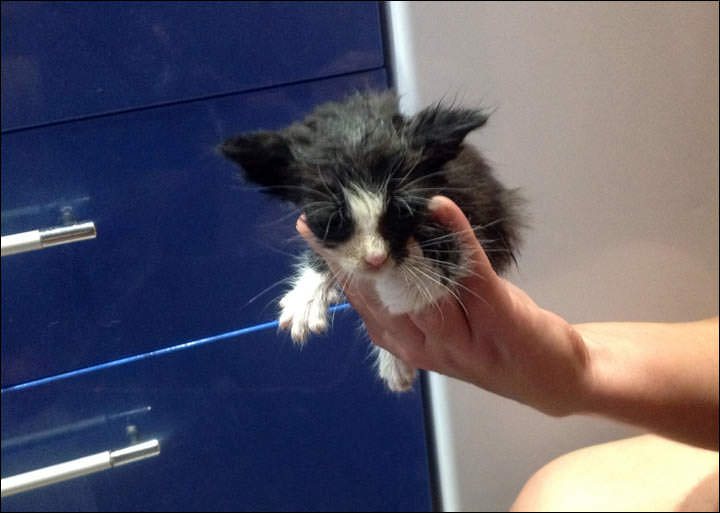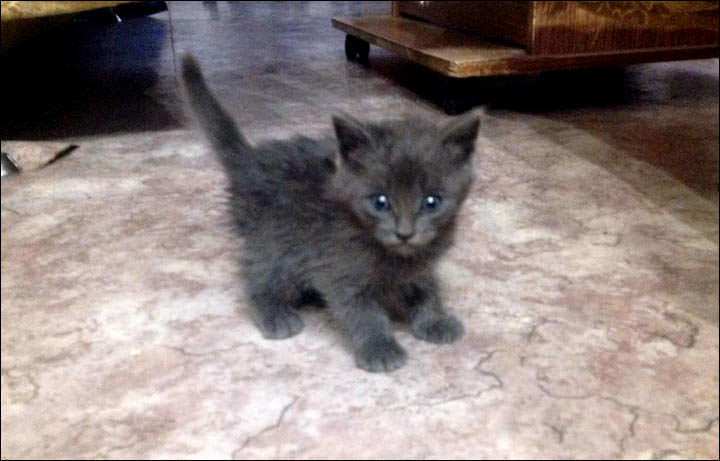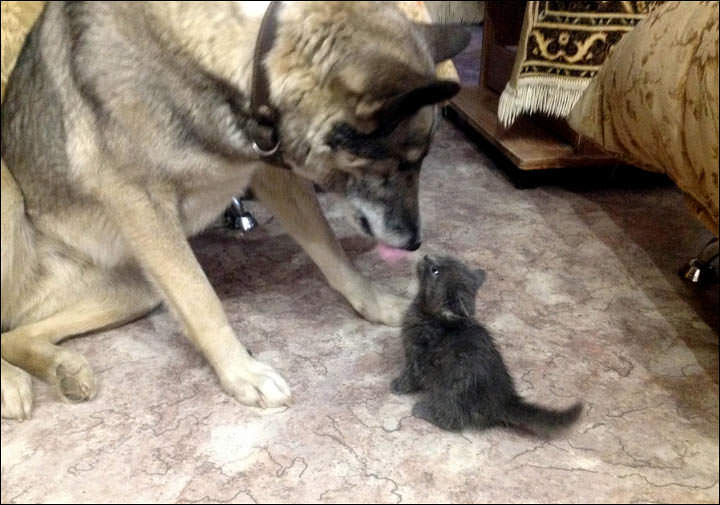 Isn't this one of the sweetest stories ever?! We are so grateful for kind people like Anatoly. And it's true, real men do love cats! Share this heartwarming story with your cat lover friends 🙂
(All photos via The Siberian Times)