When we think of Hawaii, it's a paradise that comes to mind. But for a community of furry Hawaiian residents, life isn't always sunshine and rainbows. The feral cats that call the island home face the same challenges as their counterparts on the mainland. Lack of food, cruelty, the elements, and illness can all bring hard times on the felines who call the wilds home.
But wherever cats exist in need, there too are those that want to help them. Just like For Forgotten Felines in Kihei, Hawaii. This group of cat lovers has made it their mission to aid cats in need and help them go on to find their happy forever homes. The expense of helping stray and feral cats can get overwhelming for nonprofit groups, but thanks to the Rescue Bank, For Forgotten Felines and other cat rescues like them, are finding the food assistance they need to keep on saving cats.
And you are a huge part of making those food donations happen, all because you buy adorable merchandise from iHeartCats.com!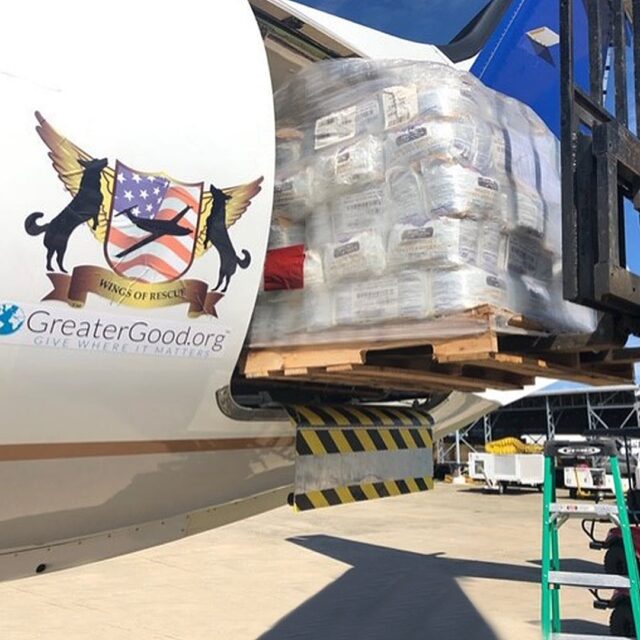 Working Together to Save Lives
Thanks to a partnership between iHeartCats.com and Greater Good Charities, every purchase made helps rescue facilities and shelters continue to save cats and kittens. The Rescue Bank, a pet food distribution initiative in the Greater Good Charities family, has been keeping hungry bellies full for over a decade. To date, the Rescue Bank has delivered over 275 million meals to shelters and rescues across the country.
Meet Kitty, a Lonely Guy Who's Found Food and Love with For Forgotten Felines
Kitty is one of the cats benefitting from those much-needed food donations and, without your purchases, For Forgotten Felines might never have gotten the chance to save his life. Kitty knew life as a community cat who was fed by a local resident. But that resident moved away and Kitty was left to fend for himself, searching for food and fighting illness.
For Forgotten Felines explained Kitty "had a long history of illness." On the day a well-meaning woman brought Kitty to the rescue, she thought him a possible euthanasia candidate as he was so ill, with what could only be described as "brown crusty goo" dripping from his nose, mouth, and eyes. There was so much fluid, it had seeped down his chest and legs to leave him stained with sickness. Poor Kitty couldn't even close his mouth because of the pain and could barely eat.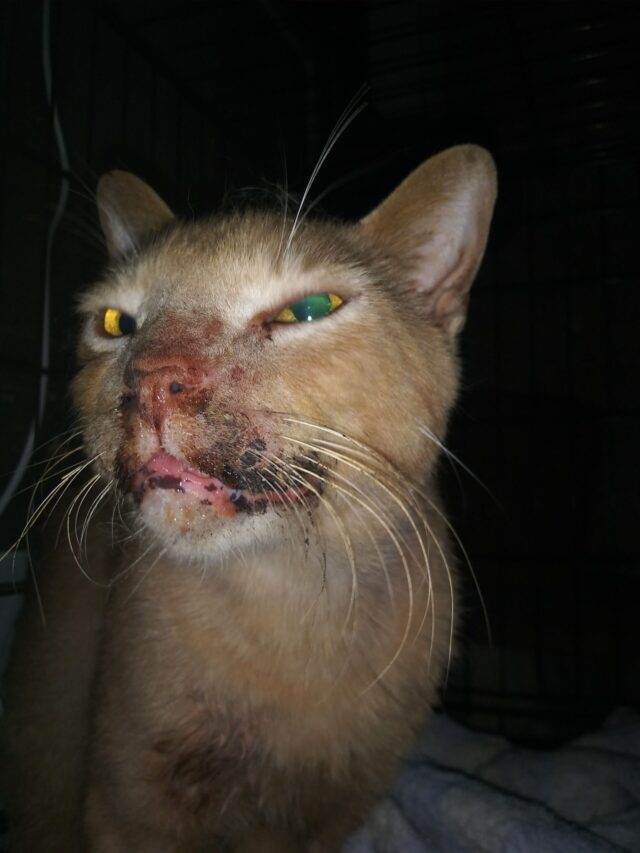 Kitty didn't look good, but a consultation with the vet convinced the cat rescuers to give this brave boy a shot at finding health again. A month into treatment, Kitty surprised everyone with steady improvement. For Forgotten Felines told iHeartCats.com, "While Kitty is still not out of the woods, the swollen tongue has now retreated into the mouth and drooling is nearly under control."
Because of his painful mouth, Kitty is on a wet food diet, "which he wasn't getting on the street and his personality has changed from borderline cranky to loving and receptive to touch."
No longer alone and sick in the elements, "he sleeps on a soft bed rather than under the closest house."
Good Food Makes For Good Healing
All of it possible because Rescue Bank provides For Forgotten Felines with the high-quality wet food Kitty needs and "without this kind of food this life could not have been saved."
For Forgotten Felines explained, "Donations like this are critical for the health of debilitated street cats. Our mission is to take in and rehab community cats like this one that need special care."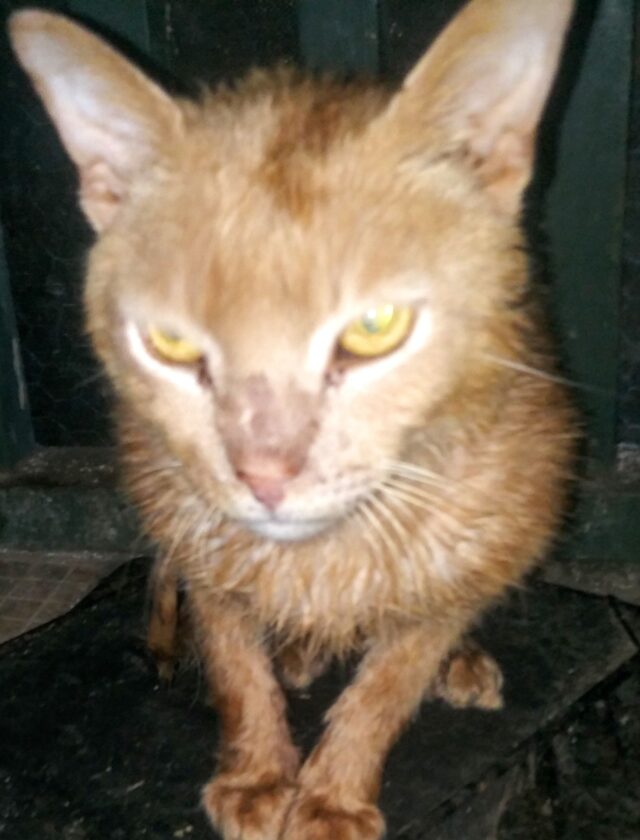 Because of Rescue Bank donations, For Forgotten Felines can "achieve our goals and save countless lives. Because we deal in large numbers often, we struggle to be able to afford top-quality food. Every donation counts."
So, keep shopping with iHeartCats.com and you'll keep those donations flowing to rescues and shelters saving feline lives. We appreciate every purchase you make and so do hungry cats!
Shop & Give Back!
The following products provide quality dog food for shelters and rescues, helping them reserve more of their precious funds for medical expenses, supplies, and spreading the word about their adoptable pups.