For us cat keepers, we wouldn't trade our cat for the world. I love all the crazy things my cat does, even when he's a bit of a nut knocking things over around my house or waking me up in the middle of the night because he's chosen to sleep on top of my head. Sometimes a funny image can sum up our situations easily, and provide us a bit of comic relief to our cat's crazy antics.
Lunarbaboon is an artist based out of Toronto who spends his days coming up with clever comics to entertain the masses, and much of his artistic talent is used to create cat-based humor.
I think that you will find these pretty amusing, and he was nice enough to allow us to share his illustrations with you. If you'd like to see more of his work, you can follow him on Facebook or check out his website: lunarbaboon.com
Enjoy!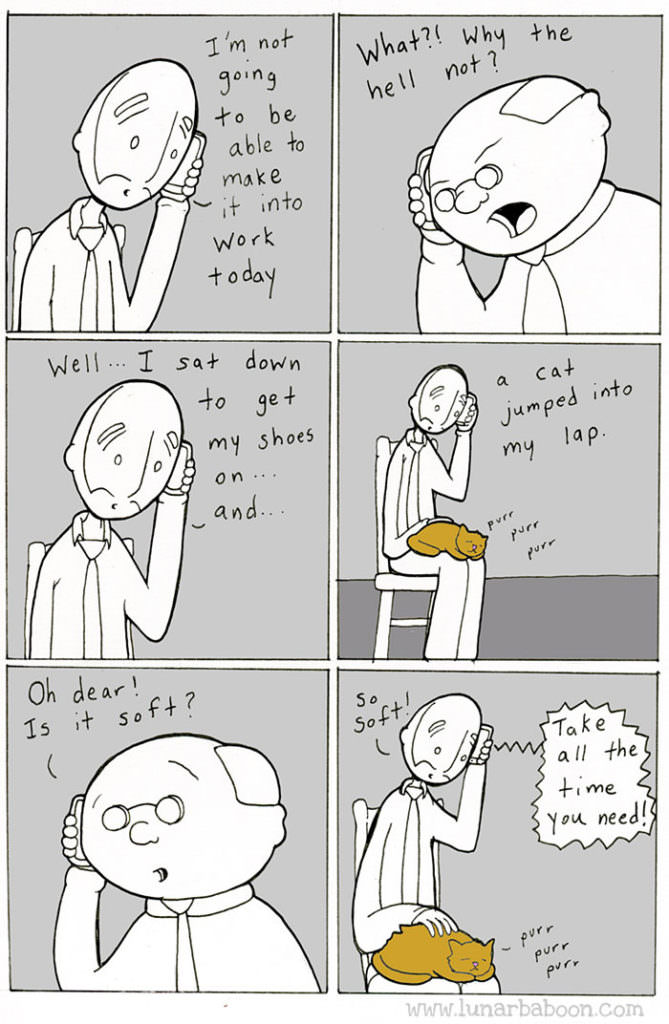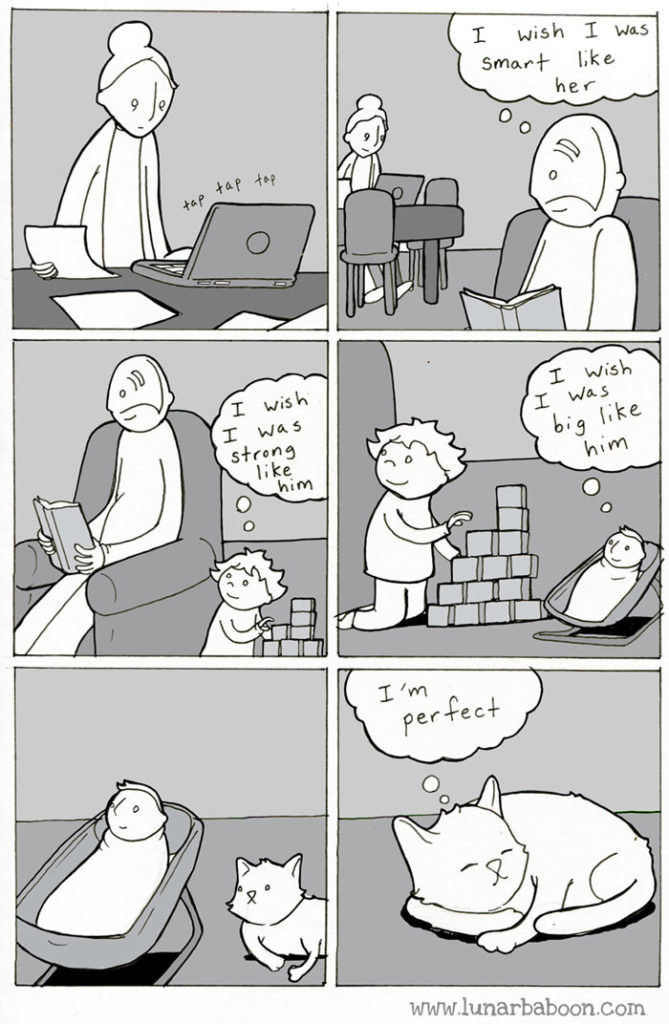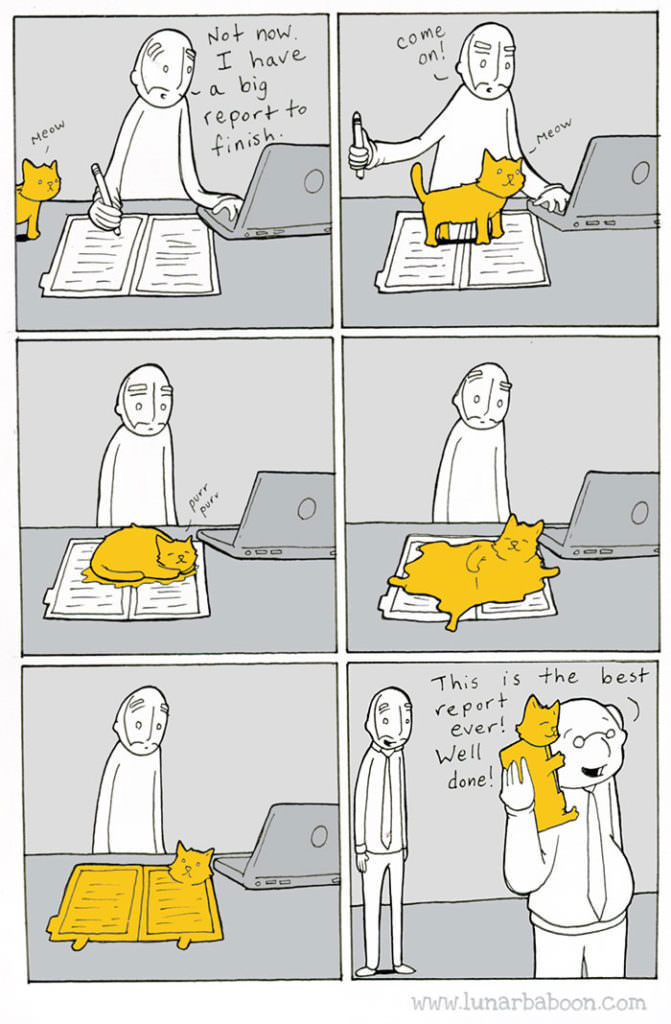 Did you think those were pretty funny?? Don't forget to share them with your cat lover friends!!