When you're a cat lover, every day is a celebration of cats, but October 29th serves as an extra special day in the world of the feline because it's National Cat Day! To celebrate, cat parents and feline fanciers across the country have posted tributes to their purring buddies by sharing pics and videos on social media.
And just like us, celebrities love their cats too. Some of them even get in on the Cat Day fun. Actor Mark Ruffalo, known for his role as Bruce Banner and The Hulk in the Marvel Cinematic Universe, was one of the millions of adoring cat parents to share photos of the cats he loves so dearly.
But his multi-photo post wasn't the first of its kind. Ever the proud cat dad, Ruffalo often takes to social media to celebrate felines Magnus, Hansel, Felix, Inky, and Biscotti.
Hulk of a Cat Dad
In Ruffalo's Instagram bio, he introduces himself as "A husband, father, actor, director, and a climate justice and renewable energy advocate with an eye out for love and hope."
He also politely invites you to "enjoy my photos." And we certainly do! Thanks to his cat love, the 13 Going On 30 star sometimes treats fans to photos of the cats who share his life. One of his most recent posts celebrates that love.
Sharing five photos of his adorable cats, Ruffalo wrote, "Cats for days, all ways, happy #NationalCatDay."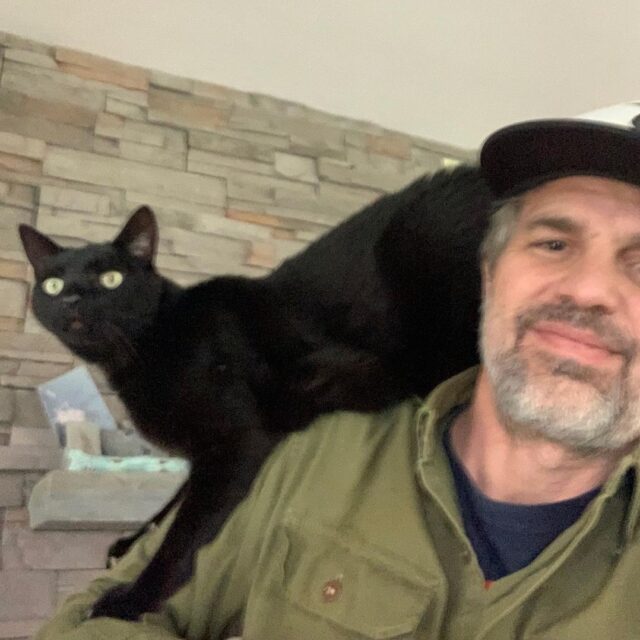 Other posts have also offered a glimpse into a day in the life of a Ruffalo cat. It seems his kitties behave just like ours, enjoying snuggles, naps, and even helping their dad with work.
Ruffalo Cats Living Life
When tabby kitten Biscotti joined the family in June 2020, Ruffalo introduced his new baby with a video of the two "spending some quality time" together!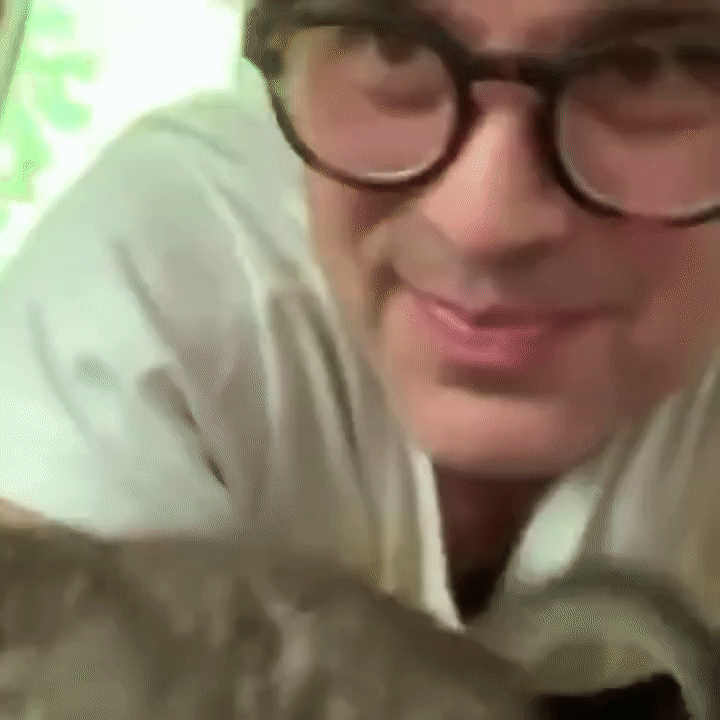 For #InternationalCatDay, Ruffalo and mini-panther Inky shared good wishes and a picture of the hard-working cat who "decided to start earning his keep by helping me read lines."
To celebrate #NationalPetDay, which is "every day" in the Ruffalo home, he shared a selfie in which he hugs his happy tuxedo cat, Felix.
Following Mark Ruffalo on Instagram means you'll be treated to regular "Ruffalo cat updates."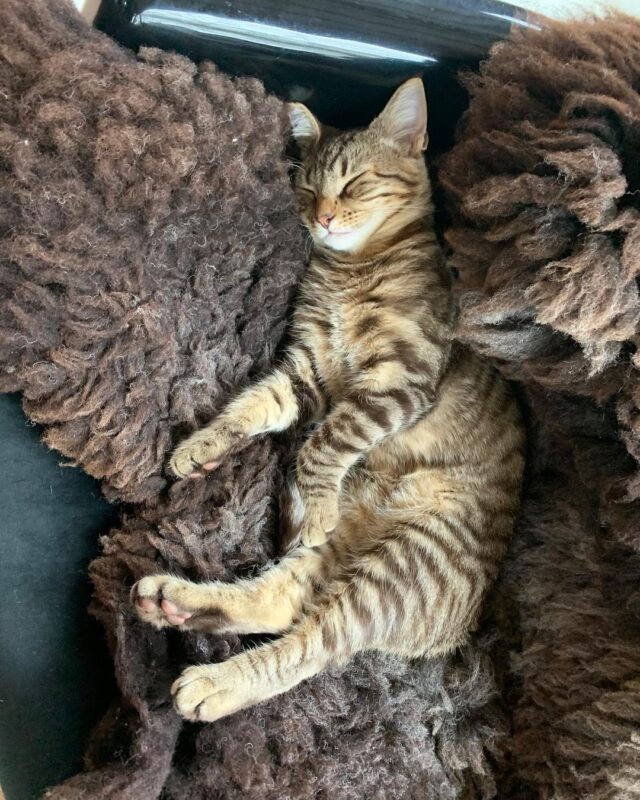 Ruffalo may be known by the masses for bringing the Hulk to life on screen, but he's a hero to cat lovers for a different reason. His love of cats!
And thanks to social media, not only can we enjoy pictures of Ruffalo's cats, we can all share this national day devoted to cats together. Happy National Cat Day!
H/T: www.comicbook.com
Feature Image: @markruffalo/Instagram