The holiday season is right around the corner, so it is time to start finding the perfect gifts for your loved ones, especially your furry family members! Your cat deserves some of the most loving and thoughtful gifts possible. They need to be given something that they will love for years to come and something that will keep them happy and healthy!
iHeartCats has partnered with "I and love and you" which is a cat food company that's all about love. Even their name symbolizes the amazing bond between a human and their cat. Food doesn't normally seem like a great Christmas gift, but all cats will fall in love with one of the delicious "I and love and you" formulas. This Christmas, give your cat the gift of love!
It's the Perfect Food to Start off the New Year
A new year means new resolutions, so your resolution this year can be to serve better food to your cat. "I and love and you" is the perfect food for that resolution. Not only will it be tasty for your kitty, but it's made with lots of beneficial ingredients such as omega 3 + 6 fatty acids, pre + probiotics, and meat-sourced proteins as the first three ingredients!
Some cats will try a new food and get bored of it quickly. With "I and love and you", that's not the case at all! Cats will enjoy it very much, especially with all the different flavors, that they will want to keep eating it for every meal, not just for Christmas. So, start giving your cat "I and love and you" this holiday season! Then, watch them enjoy it for years to come!
It's Made with Love
"I and love and you" puts love first when it comes to making the perfect cat food. The food is even in heart-shaped pieces to represent that love. All the ingredients are beneficial to your cat with no fillers or by-products. "I and love and you" always makes sure to have plenty of what your cat needs in their diet and none of what they don't. You love your cat, so why not surprise them with a loving food brand that's both tasty and healthy for them?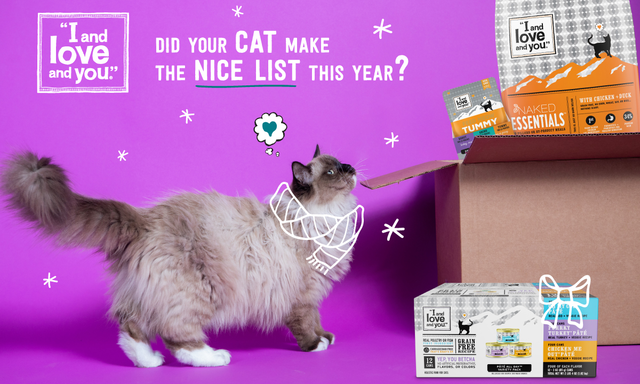 It Will Make Your Cat Happy
A healthy cat that loves their food is also a happy cat. So, don't you want to make your cat extra happy this holiday season? There are lots special formulas to make sure your cat gets the flavor that they enjoy the most. Regardless of which flavor of wet or dry food your cat prefers, "I and love and you" has something for every cat. Plus, you can use some meal enhancers now and then to make them even happier. Your cat will finally be excited to eat their food, and you will feel at ease knowing you're giving them the best quality food out there.
It'll be Like a Christmas Miracle!
Cats are often picky eaters, so this food will make dreams come true for both you and your cat. Even the pickiest of cats are guaranteed to find something tasty with all the different selections including dry food, wet food, and tasty toppers! You will find a food that your cat will love for Christmas and every moment on. It will be a Christmas miracle that your cat finally enjoys their food!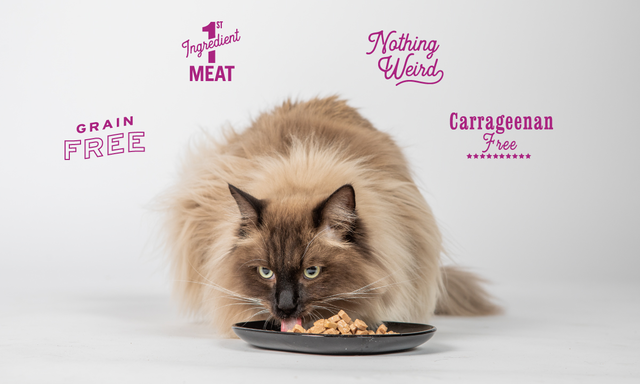 This Christmas, give your cat the best gift possible with "I and love and you". Just imagine their face on Christmas morning when they wake up and find a delicious meal waiting for them. Isn't that what your cat deserves every day of the year?
If you think "I and love and you" is the perfect food for your cat, then give it a try today! They have a special offer for the iHeartCats community: you'll get $10 off any order with the code ILY10!