Tracy Sollis has recently experienced more grief than anyone should ever have to endure. In two weeks, the mother lost two of her children in two separate accidents.
After attending the funeral of her 29-year-old brother, daughter Raven was tragically involved in a rollover car accident that ejected her and her kitten, named Dean, from the vehicle.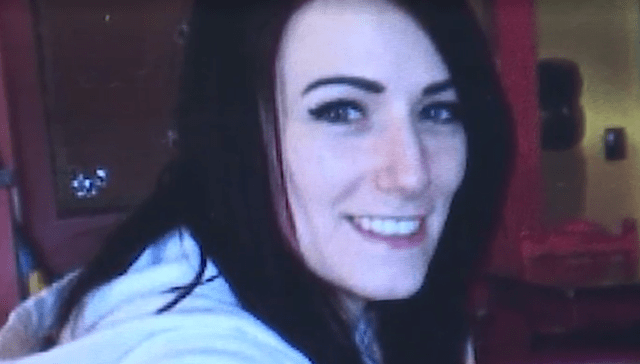 Good Samaritan and former EMT Cynthia Follette stopped to help at the scene. So when someone handed her the kitten who'd miraculously survived the crash, she took him into her care without a second thought.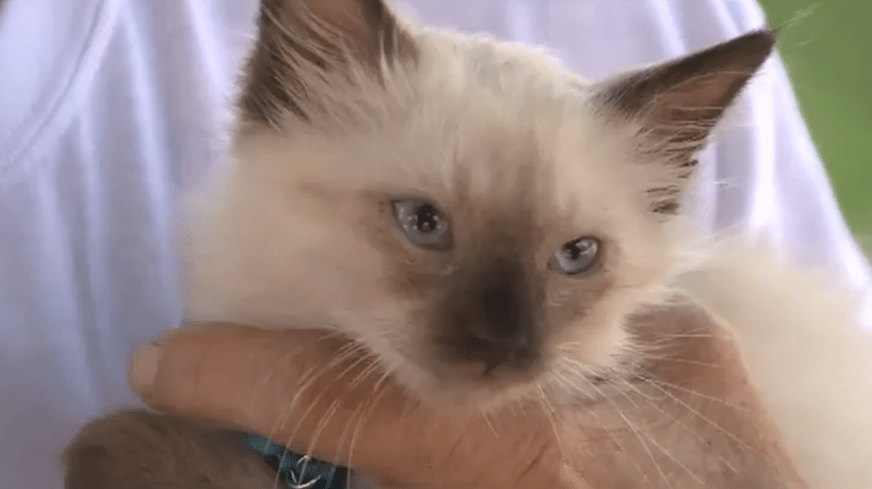 Follette worked to get in touch with the grieving mother who deserved to be reunited with her late daughter's beloved cat. So when Sollis' story aired on the news a week later, Follette contacted the station and the connection was made.
Watch the news story below:
This spunky little kitten finally gave the grieving mother a reason to smile after a nightmarish few weeks. It's hard to imagine the depth of pain that Ms. Sollis feels, but we hope that Dean will give her a little comfort during this extremely difficult time.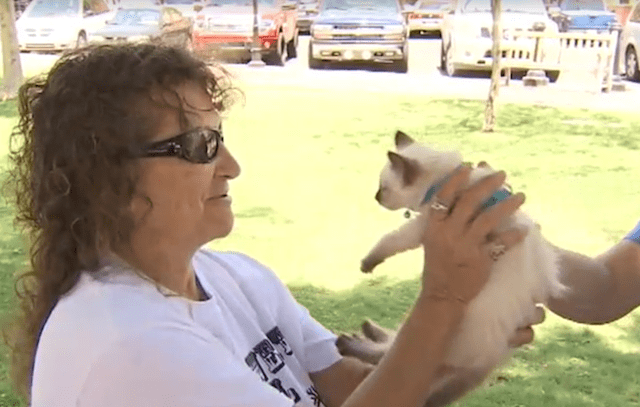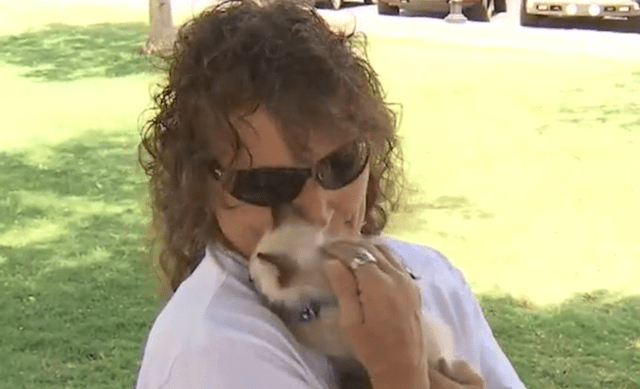 Thanks to Cynthia Follette for caring for Dean and bringing him back to Ms. Sollis. Her act of kindness will change the life of a grieving mother in desperate need of some healing.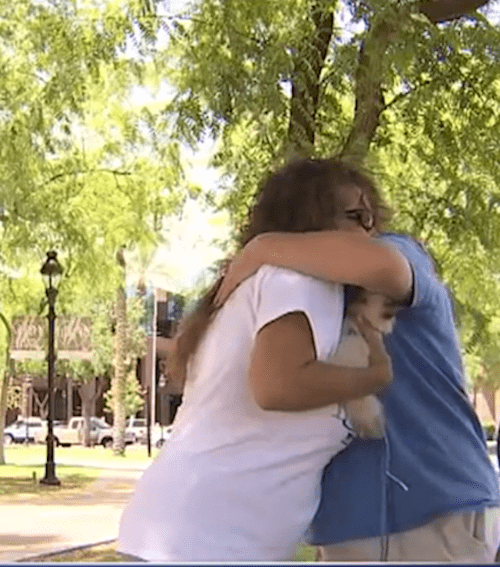 (h/t: KSAZ)