Part of each sale through the iHeartCats store, such as from our Rescue Rebuild collection, is donated to Greater Good, which helps support various charities. Thanks to customers like you, happy endings, like the one below, are made possible. 
People always see the frontward face of animal shelters, but behind the scenes of every beautiful and spacious shelter is the intake-hold area. When animals arrive at shelters, they are usually quarantined for 10 to 14 days to let their vaccinations take effect and make sure that they are healthy before exposing the other animals to them. The Humane Society of Sumter County's animal intake area was typical in many ways, with cages packed in to make as much room as possible to take in as many animals as they could save.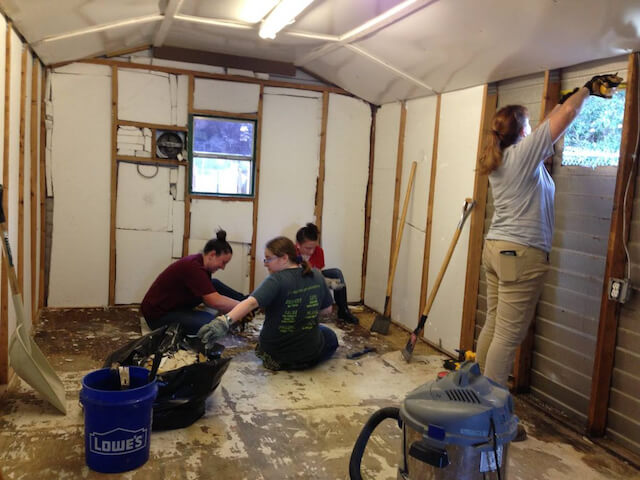 The problem with their intake area was that they had such limited space that they had to house the dogs and cats in the same small space. This meant very high-stress levels for the cats, which can lead to illness and with the cats in such proximity it energized the dogs making them rambunctious.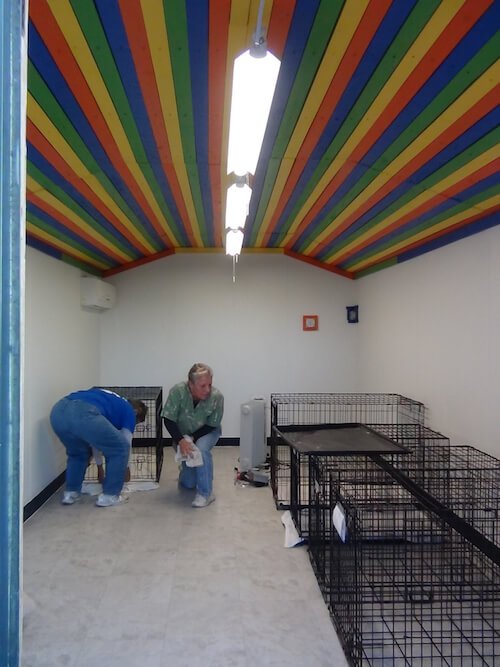 The other buildings on the property needed a lot of love as well. So, with 25 volunteers scheduled, the Rescue Rebuild team was on their way to Florida; not to enjoy the sun, sand, and ocean, but to give the Humane Society of Sumter County the required space they desperately needed for their babies.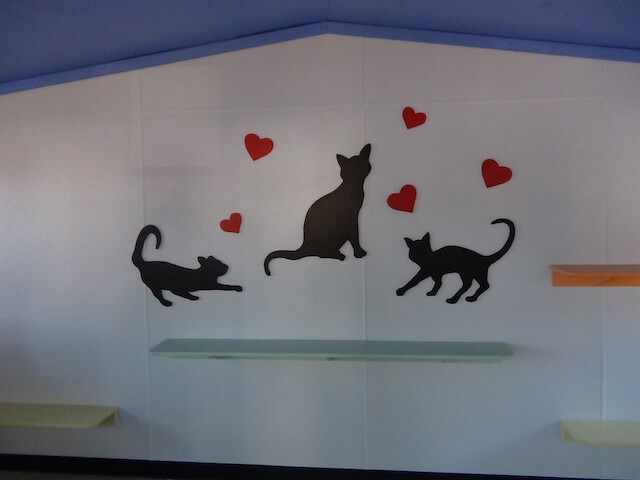 The plan was to separate the cats and dogs. Sumter Humane had an existing cat colony cottage and the cat-dog intake building. Rescue Rebuild's plan was to build them a new building to show off their adoptable cats, renovate their old cat colony building to become the new cat intake space and renovate the old intake building for the dogs. Tirelessly, these volunteers tore everything out of the two existing buildings down to their studs and made them even better than new. Now the dogs and cats will have their own space to call home until their new family comes to take them to their forever home!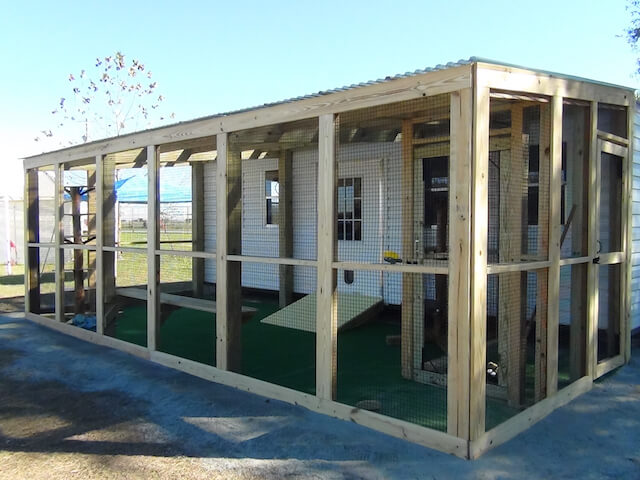 The next project took a lot of work to get done, but in the end, the kitties got a beautiful Catty Shack and attached Catio. These are great for cats to reduce stress and become more sociable. They can play with the other cats or relax in any one of the many perches throughout the cattery. And we couldn't forget about the adoptable dogs! They got their own play yard where they can run free to exhaust all that extra energy and enjoy that Florida sunshine.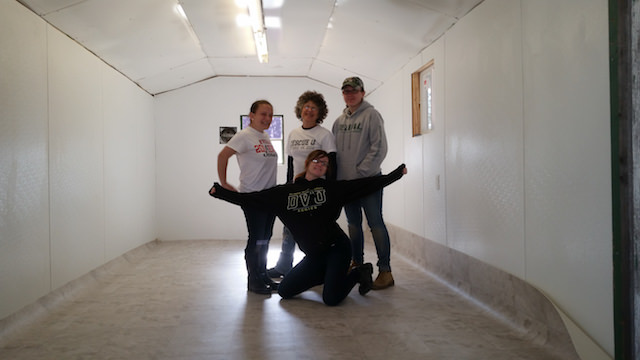 To learn more about the iHeartCats Rescue Rebuild collection and to find out what we're supporting at present, click here.