Britain's most famous internet cats, The Magnificent 7 Cats, are Rocky, Prince, Junior, Ugs, Princess Pixie, Tom and Norman. They live with their people in London, England.
Here's another selection of the best pictures from our Facebook page together with some of our favourite comments from friends from around the world.
Junior: Sweet Junior. Just doesn't want to come inside!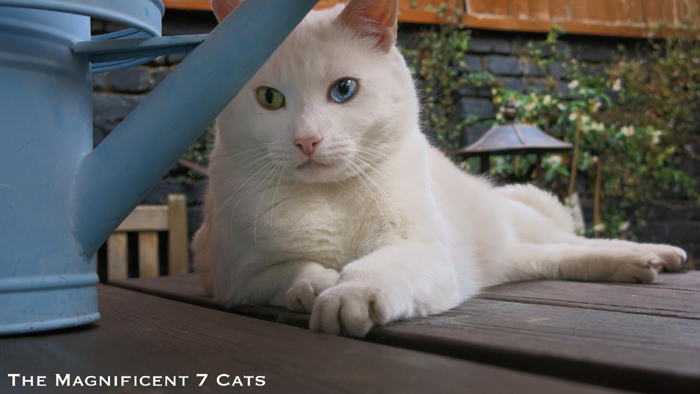 Our favourite comment: 'AHAHAHAH ….my love this pic just melts my heart !!!!! It looks like such a nice day by your pic Junior, I understand why you wanna enjoy your garden some more!' (from Sabrina Ferraro, Cagliari, Italy).
Norman: Goodnight everyone. See you tomorrow.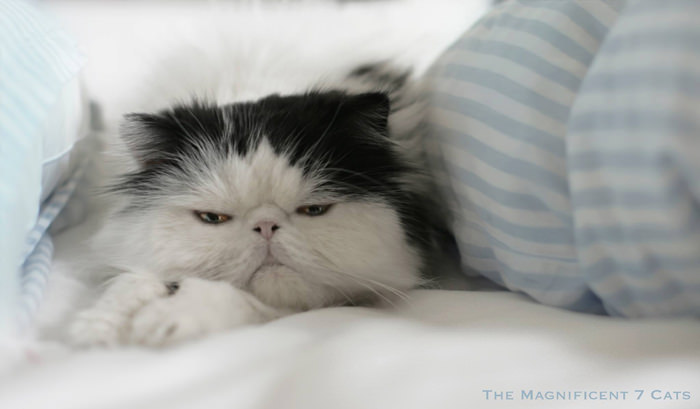 Our favourite comment: 'Bonsoir Mr. Norman … Love you Sweet Cheeks!' (from Louise Boynton, Montreal, Canada).
Norman: Sweet Cheeks Norman wishing everyone a Happy and Blessed Sunday!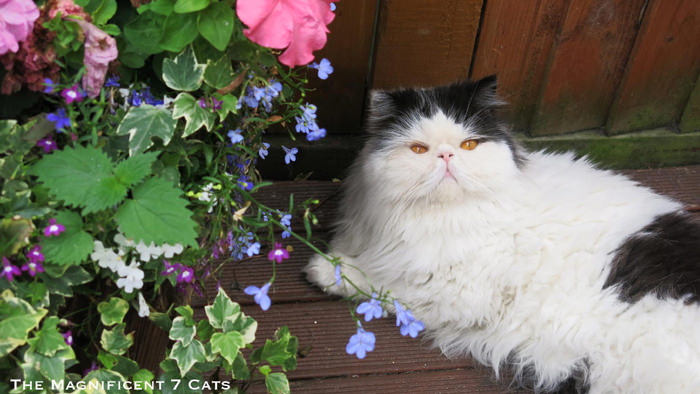 Our favourite comment: 'Such a superb Norman….Fat 'n' sexyyyyy. Love u Norman.' (from Zarra Habibty Jannatih, Mataram, Indonesia).
Pixie: Goodnight everyone!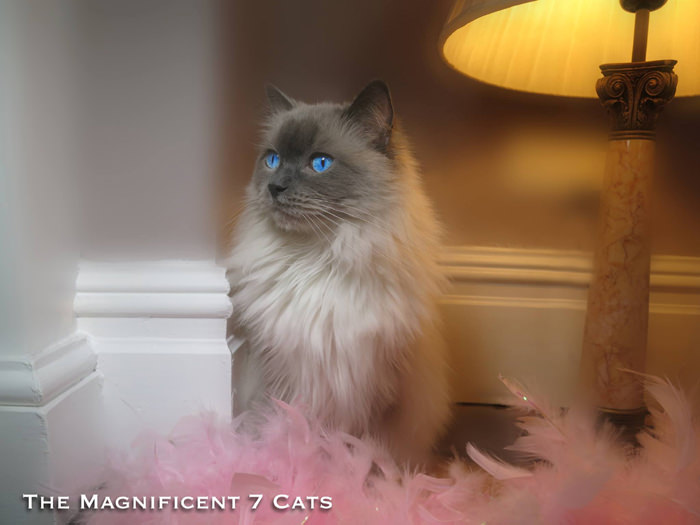 Our favourite comment: 'So lovely in your feathers.' (from Sylvester the Tuxedo Cat, Raleigh, NC).
Pixie: As Bob Marley would say 'Could she be loved?' – Absolutely!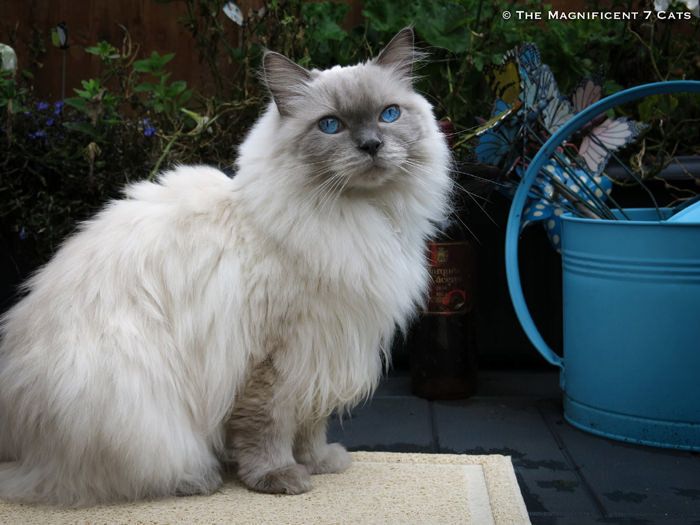 Our favourite comment: 'So much love for this gorgeous girl, love ya'll'. (from Mary Neiman Kleypas, TX, USA).
Pixie: It's such a gloomy day in London. But Pixie brings the sunshine wherever she goes!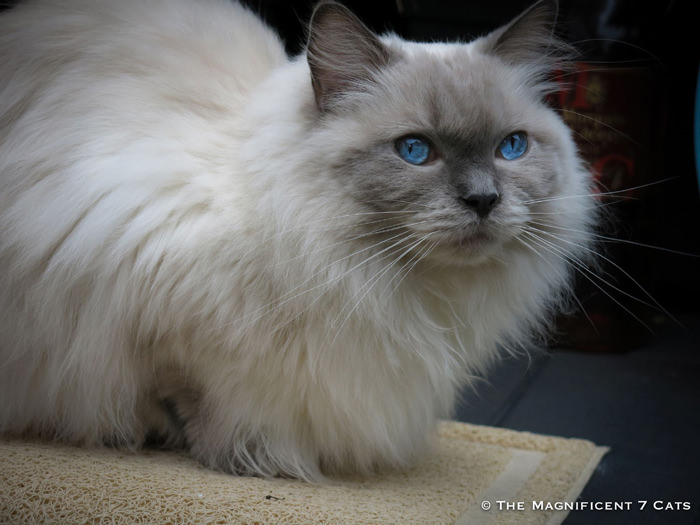 Our favourite comment: 'How can she not brighten the day with those gorgeous jewel-like eyes'. (from Janice Thill).
Good afternoon from Prince. Waiting for the roast beef to cook! We love Sundays!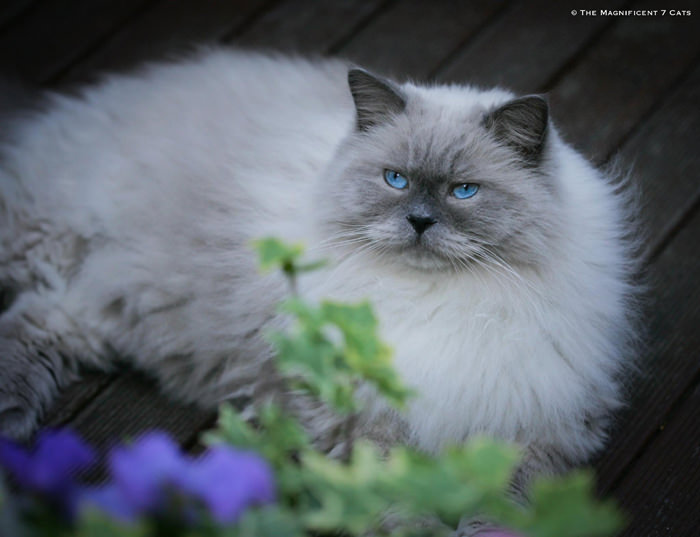 Our favourite comment: 'Such magnificence! Just Think of the kittens. Sigh.The Queen to be is up to no good this morning.' (from Elaine Koester, USA).
Rocky: To all the ladies out there, James Bond you are so 'yesterday' move over….Rocky is here!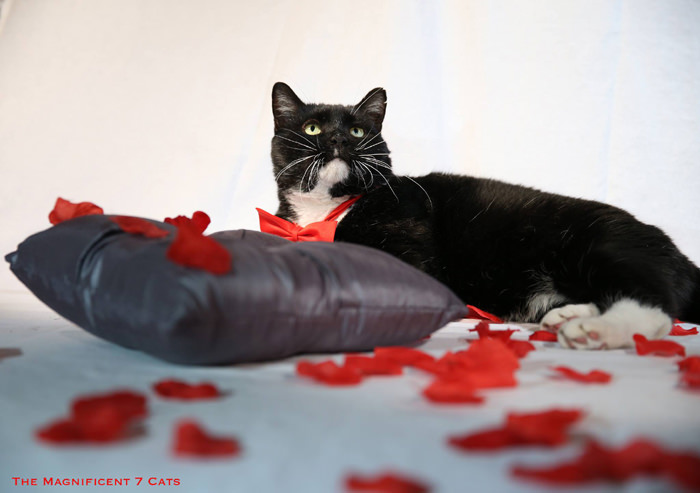 Our favourite comment: 'All you need is a Catini, shaken and purred.' (Maria Pecoraro).
Tom: What part of me do you like the best?! Keep it clean ladies!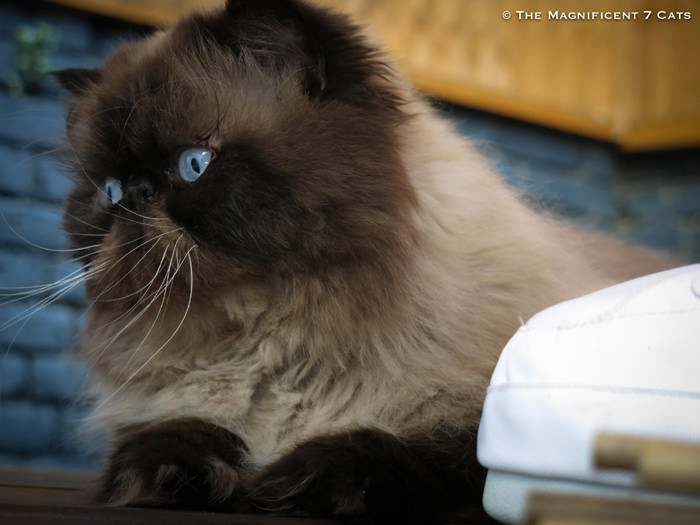 Our favourite comment: 'Your gorgeous blue eyes and your handsome chocolaty face.' (from Corrina Willumsen, Christchurch, New Zealand).
Ugs: Good morning from Ugs! Feeling so much better after his recent ulcer. Poor baby! Have a great day everyone!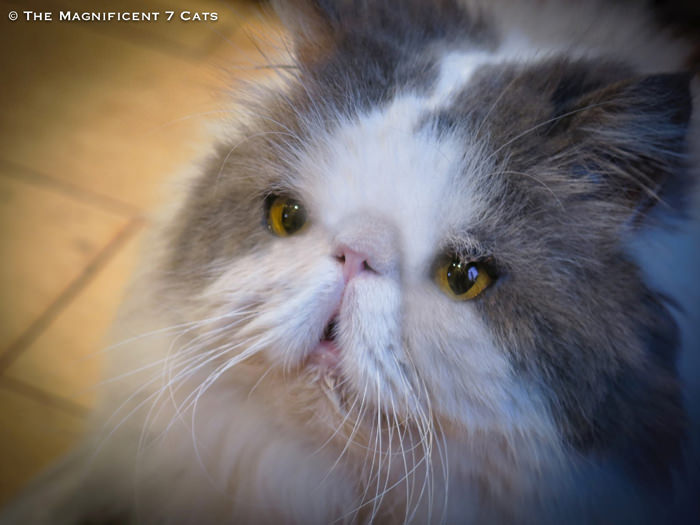 Our favourite comment: 'When I see Ugs It feels like I am seeing a gentleman'. (Muhammad Umaid, Punjab, Pakistan).
Come and meet all seven cats on  The Magnificent 7 Cats Facebook page or see the best of our pictures on Instagram.
We post great new photos every day and we'd love to hear from you – and your kitties. Maybe we can share your comments here!