The night is dark, but the highway remains busy with traffic roaring this way and that at 55moh and more. No one sees the tiny, fuzzy lumps on the center line. But then, one of them moves and a race against time ensues in an effort to save this young and fragile life.
That race couldn't even begin without you though. Every purchase you make donates money to rescues and shelters working hard to care for cats and kittens in need, all thanks to a partnership between iHeartCats.com and Greater Good Charities. The Rescue Bank, a pet food distribution initiative within the family of Greater Good Charities, has been keeping hungry bellies full for over a decade. To date, the Rescue Bank has delivered over 275 million meals to shelters and rescues across the country. And with your help, we can make that number grow!
Victoria the kitten is proof of how this partnership works. Thanks to you, For Forgotten Felines had the funds and the food they needed for this baby in need after they rescued her from the middle of a busy Hawaiian highway.
Just a Baby in Big Trouble
It's a sad fact that people dispose of kittens like trash, not even caring they're tossing away tender youths who need protection, not cruelty. Though her sibling was already gone, Victoria "got up and moved," according to For Forgotten Felines, in spite of the pain wracking her tiny body.
The caring cat rescuers got Victoria to a vet right away, where it was "determined she had a broken femur and crushed pelvis." The leg was beyond saving and had to be amputated and the kitten spent weeks healing, learning to walk again, and gobbling down healthy kitten food from the Rescue Bank branch in Hawaii.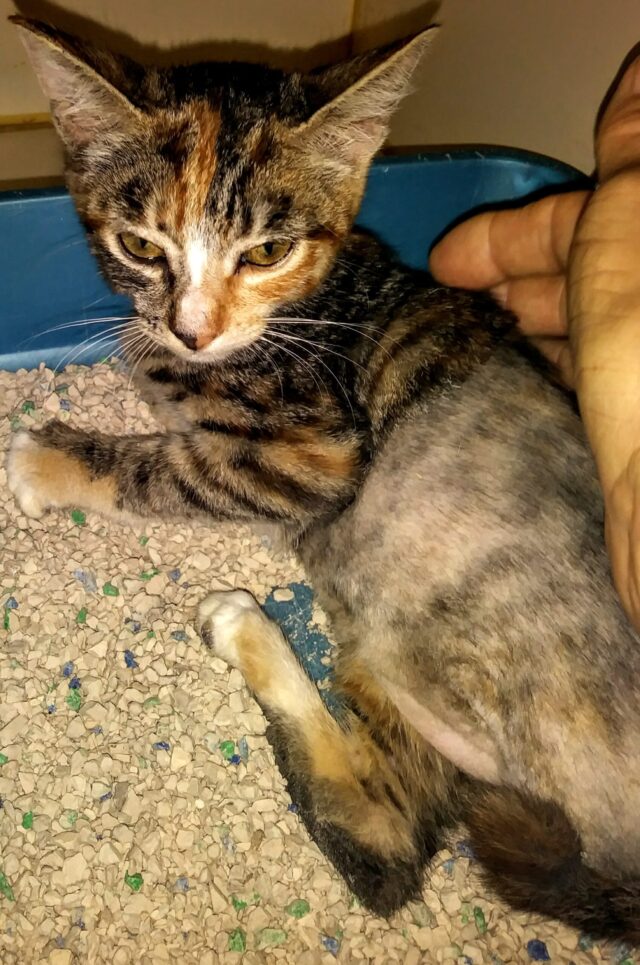 "Poor thing must have been in excruciating pain but she was sweet and playful nevertheless. This was a very special girl and such a trooper."
For Forgotten Felines made sure Victoria got the chance at a happy life all cats deserve. "From a throw-away kitty to a loved, desired, beautiful girl," Victoria is now searching for the perfect forever home that will know just how to help a special needs kitty. But the rescue couldn't have managed such a feat without help.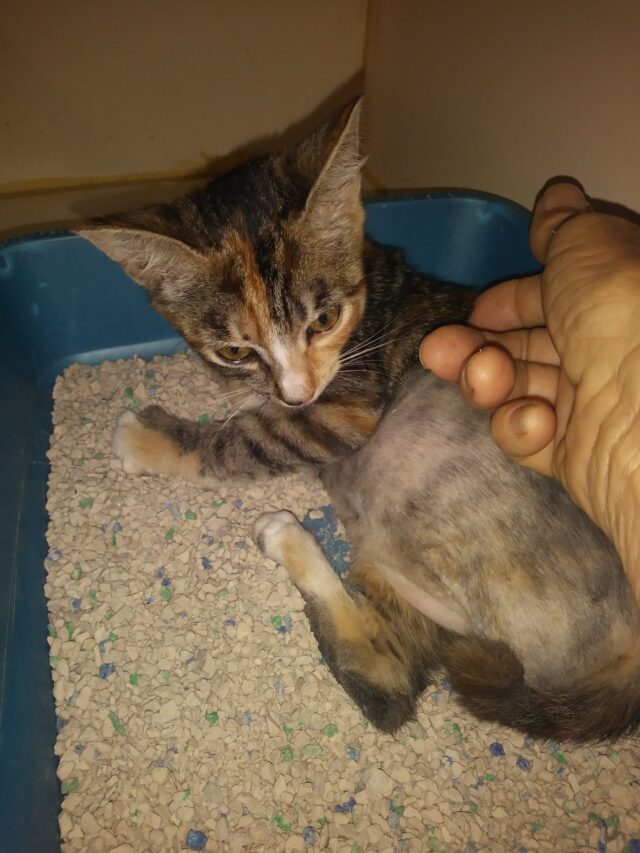 "No doubt about it, without Rescue Bank food and their other generous donations we could not care for the numerous unwanted and abandoned animals we help every day."
And For Forgotten Felines wants the Rescue Bank and you to know, "You have saved so many lives, you have no idea."
Shop & Give Back!
The following products provide quality food for shelters and rescues, helping them reserve more of their precious funds for medical expenses, supplies, and spreading the word about their adoptable pups and kitties.

Feature Image: For Forgotten Felines