Part of each sale through the iHeartCats store is donated to Greater Good, which helps support various charities. Thanks to customers like you, happy endings, like the one below, are made possible.
Chloe Mae is a one-year-old, beautiful grey lady. After discovering she had tested positive for feline immunodeficiency virus, she was slated for euthanasia at an intake facility in Alabama.
Thanks to a grant from GreaterGood.org, funded by the iHeartCats.com community, Felines & Canines Rescue Center was able to save Chloe Mae and relocate her on transport to Felines & Canines in Chicago where she was made available for adoption on Friday, March 8, 2019. Less than 24-hours after arriving at Felines & Canines, Chloe Mae is on the way to her new forever family!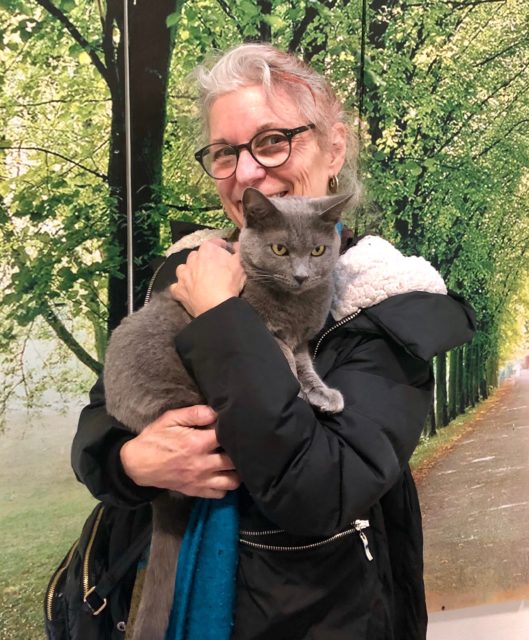 GreaterGood.org and iHeartCats are working together to give pets like Chloe Mae a second chance! When you purchase Second Chance Movement items from the iHeartCats store you're funding trips to safety for pets in high-risk facilities!