When Fergus the cat was a young lad of four years old, he loved wandering in the wilds around his Forres, Scotland home. Mom Fiona Mutter was accustomed to Fergus's exploring, but when her darling tabby didn't come home after a jaunt, she feared the worst.
When a few days turned into weeks, the Mutter family was devastated by the loss. More than a decade went by, leaving them always wondering what had become of Fergus. But a microchip and a rescue group dedicated to saving cats would bring them together again in a wonderful and totally unexpected surprise after Fergus was found more than 80 miles from home.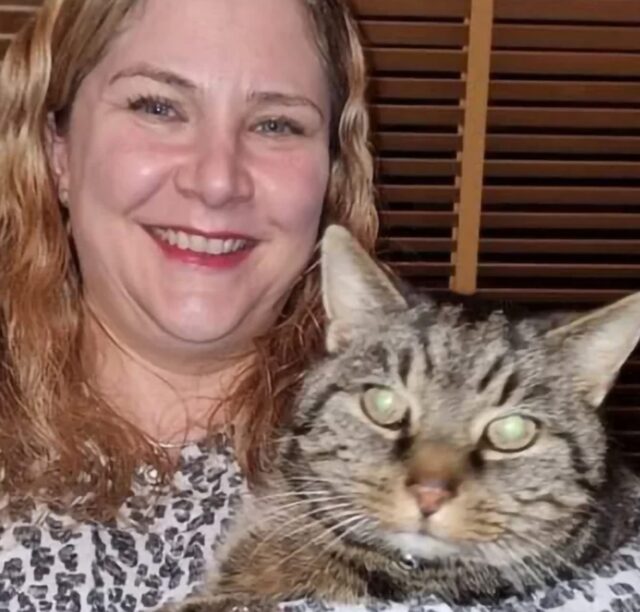 Surprise Reunion
When a handsome tabby cat came into the care of Cats Protection after he'd been loitering around a recycling center in Aberdeen, staff performed a microchip scan. Discovering he had one, they learned his name was Fergus and that he was from Forres, a coastal city 80 miles away. They quickly called Fiona to let her know they had Fergus.
As Fiona told BBC, "It was such a surprise to get the call that Fergus was alive."
"He was always prone to wandering and would sometimes go off for a few days at a time, but one day he just never came back. We sadly assumed something had happened to him."
Happy To Be Home
It's suspected he made the long-distance journey in a vehicle, but only Fergus knows where he's been this past decade, and he's keeping silent on the adventure. Instead, he's focusing on the joy of being home with his family.
"He was soon happy to be handled and stroked, he has such a loud purr," shared Fiona.
That he looked well and settled in again so quickly makes Fiona think he's been living with another family, explaining, "His coat is so shiny, and he's so friendly, that there's no way he has been living outside all this time. Someone has been taking good care of him."
Wherever he might have been, Fiona and her family "are extremely grateful to the Cats Protection volunteer who went above and beyond to get Fergus home."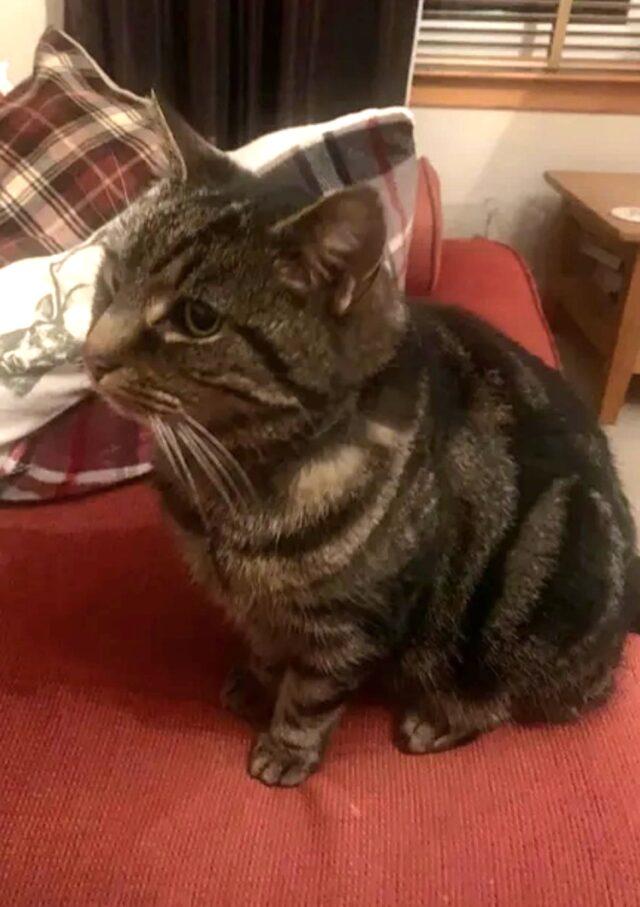 Cats Protection has made the Mutter family whole by reuniting them with Fergus. And, it's the second time the group brought them together as Fergus was adopted from Cats Protection when he was just a wee tabby kitten. Now, at roughly fifteen, he's with his family again and has a cat sibling named Ozzy.
Microchip Miracles
Fergus's tale of coming home is another solid argument for the importance of microchipping cats. As someone with experience in the rescue world, Alice Palombo of Cats Protection explained, "Every day, we see how important microchipping is for cats and for the people who care for them."
Learn more about microchipping with The Importance of Properly IDing Your Cat.
H/T: www.yahoo.com
Feature Image: BBC via Cats Protection