Part of each sale through the iHeartDogs store is donated to Greater Good, which helps support various charities. Thanks to customers like you, happy endings, like the one below, are made possible. 
Someone found Beatrix as a kitten in a parking lot at a local McDonald's. She was severely underweight, filled with parasites, sick with upper respiratory symptoms, and was jumping into people's cars in search of food.
A kind citizen took her to a local shelter where she sadly tested positive for the feline leukemia virus (FeLV), a fatal and highly contagious disease in cats. She was taken in by a foster home with another FeLV positive kitten in need of a friend, and was nursed back to health over the course of several months.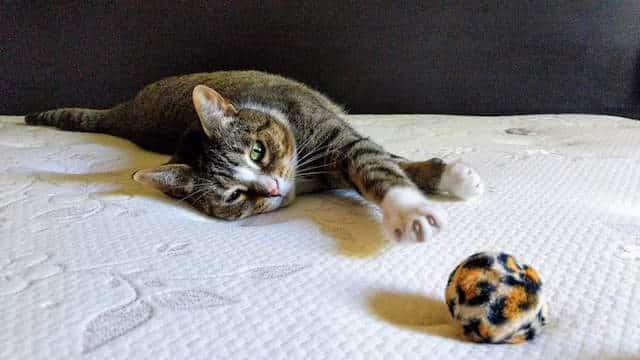 Beatrix remains with her forever foster family and is now three years old—amazing for a cat who wasn't expected to see her first birthday! She is spoiled and loved and receives the best vet care for her FeLV diagnosis. She is the welcome committee for other FeLV positive cats and kittens coming into the rescue, and she is indeed living life to the fullest!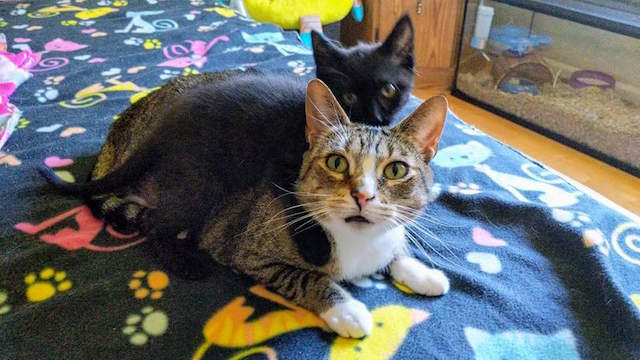 "Because of GreaterGood.org's Rescue Bank program, we have been able to give cats like Beatrix with terminal illnesses a chance at life, despite their shortened life expectancy. Every cat deserves a chance, and having a steady supply of food for our foster homes makes it possible for us to focus on nutrition and getting the best medical treatment for these cases!" – Tigerlily Cat Rescue
When you shop at iHeartCats.com, part of your purchases support various charities, making happy endings like this one possible!