Dorito had an unfortunate start to life. When an animal shelter in Nova Scotia, Canada, took him into their care, his left eye was severely injured. He ended up having a corneal ulcer, and there was already too much damage to fix it. So, the poor feline had to have his eye removed.
But life wasn't all bad for Dorito as he recovered from surgery. During his healing process, he met Michelle Babineau, who fell in love with him and adopted him. Babineau already had two other special needs cats in her home, so Dorito soon found comfort and joy with them by his side.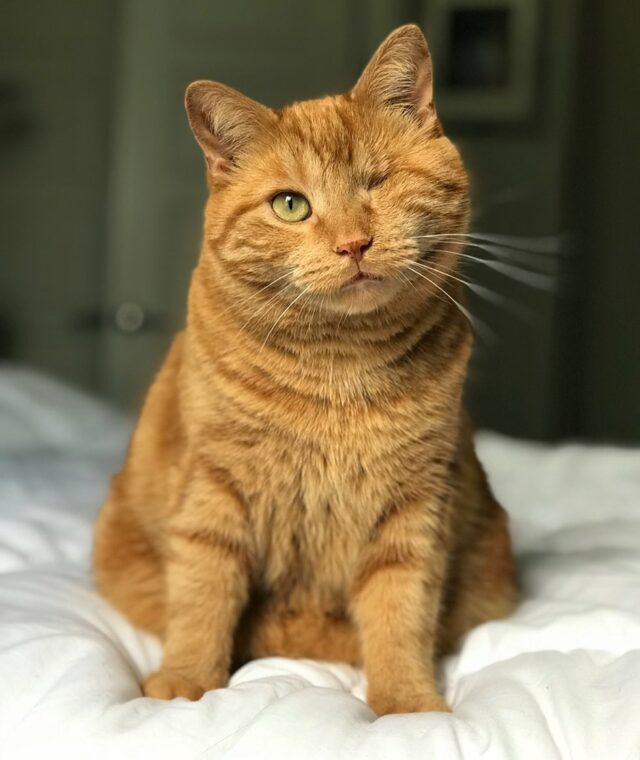 Dorito Meets Fellow Felines
Dorito now has two feline siblings: Ziggy and Herbie. Like Dorito, Herbie is missing an eye, and Ziggy is missing one of his legs. The three cats all share a special bond.
Babineau first brought Ziggy home in 2015. She planned to meet a litter of kittens, but while she was there, she saw a kitten come out of the woods with a limp. She learned that he would be euthanized because of his health concerns, so she knew she had to save him. However, his injuries were much worse than she anticipated, so he needed his leg amputated.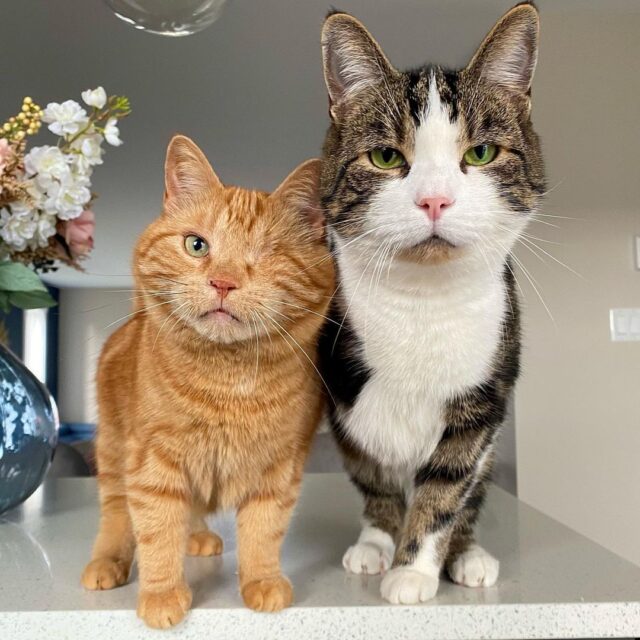 "Ziggy had a dislocated shoulder, and a broken leg, and was infested with fleas," Babineau said. "The vet also found bite marks on his paw, most likely caused by an animal attack."
Later, Babineau decided to add Herbie to the family. She doesn't know much about his past, but he suffered trauma in his right eye, which caused it to be removed. Yet, he was sweet and gentle despite it all, so she knew he needed to be part of her pack.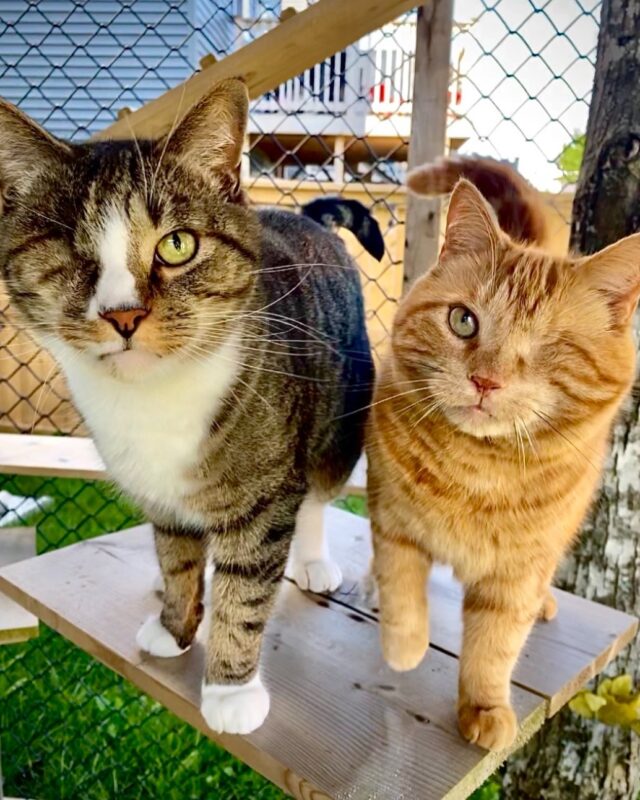 Their Disabilities Don't Slow Them Down
Dorito is the newest addition to Babineau's family, and it didn't take long for him to make himself at home. At first, she worried that the other cats wouldn't be fond of a new animal entering the house, but Ziggy and Herbie quickly welcomed Dorito.
"Herbie and Dorito are soulmates," Babineau said. "They cuddle, play, and groom each other every day. They both seem to understand each other's unique needs and disabilities. They even have a specific meow when they communicate with each other."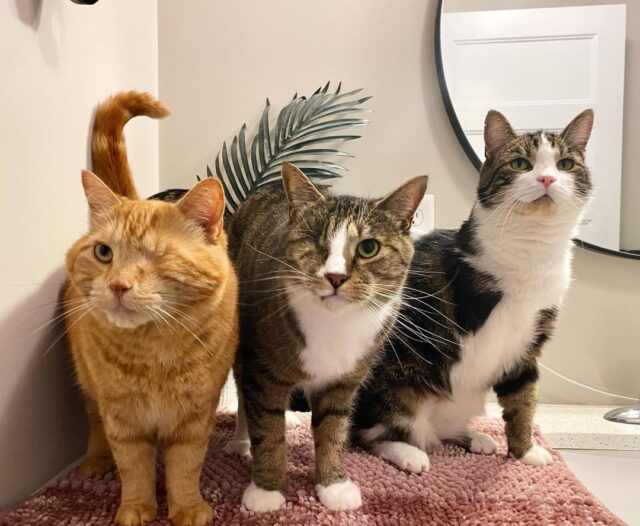 Ziggy loves Dorito too, but he prefers to have more alone time. They hang out together often, but Dorito doesn't seem to understand the concept of personal space. Even so, all three cats have an incredible bond, and they seem to be happier with each other in their lives.
All three cats could've passed away due to their severe injuries, but Babineau gave them a second chance. With a warm, loving place to heal and come out of their shells, all three cats are doing better than ever, and they're very fortunate to have each other.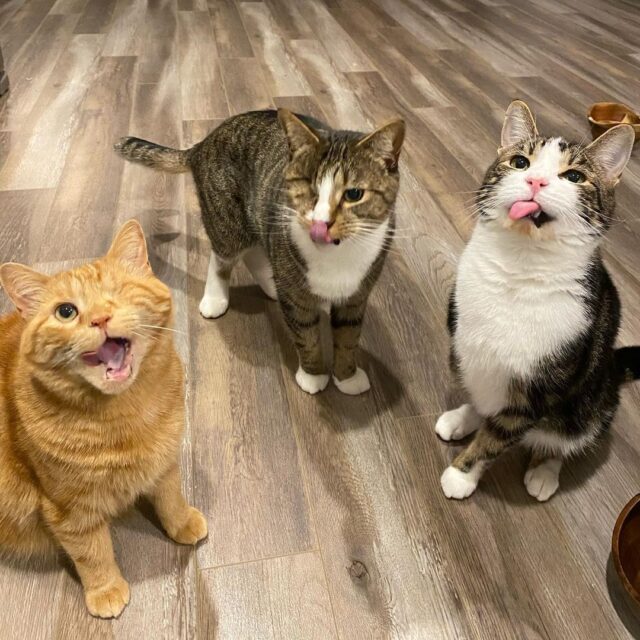 Featured Image: Instagram