Denver just took another step closer to being the first American city outside of California to ban declawing of cats. At a Denver City Council committee hearing Wednesday morning, a proposal to ban declawing procedures, except in cases of "medical necessity," was passed unanimously. The full city council will probably introduce the proposed ban on November 6 and could cast a final vote as soon as November 13.
The declawing procedure is technically an amputation, as the cat loses all or most of the last bone in each toe. Tendons, ligaments, and nerves are all severed, changing the normal function of the foot.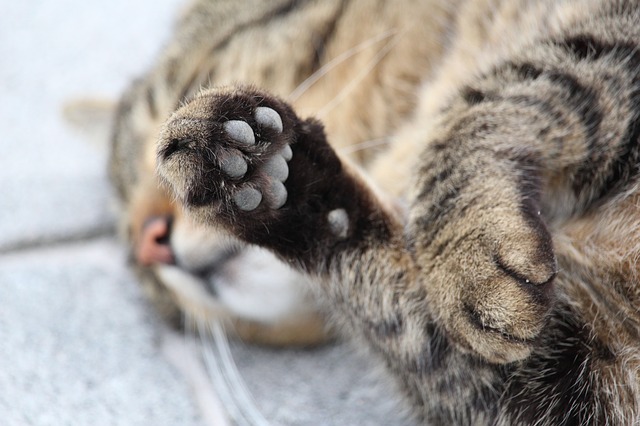 According to supporters of the bill, declawing cats is not only painful, but it can cause many behavioral problems, from reluctance to use the litter box, all the way up to increased aggression and biting. The Colorado Veterinary Medical Association opposes the bill on the grounds that they "support the principle that complex medical decisions belong in the domain of the owner and the veterinarian."
7 cities in California (Los Angeles, San Francisco, Santa Monica, Berkeley, Beverly Hills, Culver City, West Hollywood, and Burbank) and many countries around the world (including Austria, Croatia, Malta, Israel, Germany, Norway, Sweden, Switzerland, and the United Kingdom) prohibit declawing.
In response to claims that forbidding cats from being declawed will lead to more cats being taken to shelters, the general manager of the Los Angeles Animal Services Department, Brenda Barnette, wrote:
"There were 26,942 owner-surrendered cats that came into the Los Angeles shelter system in the five years before the Los Angeles declaw ban went into effect, compared to 15,276 owner-surrendered cats in the five years afterward, a reduction of 43.3 percent."
What do you think? Should declawing be banned, or should owners have the option to discuss the procedure with their trusted veterinarian?
(H/T: 9News, KDVR, Denver Post)