Oh, aren't kitties just the most glorious little troublemakers? If you're a cat parent, you know this question can be answered with a resounding YES!
If a moment presents a kitty with the option for mischief, eleven times out of ten, the kitty will be putting their paws right in it and without hesitation. And sometimes, cats fall so deep into their own messes, they need our help getting out.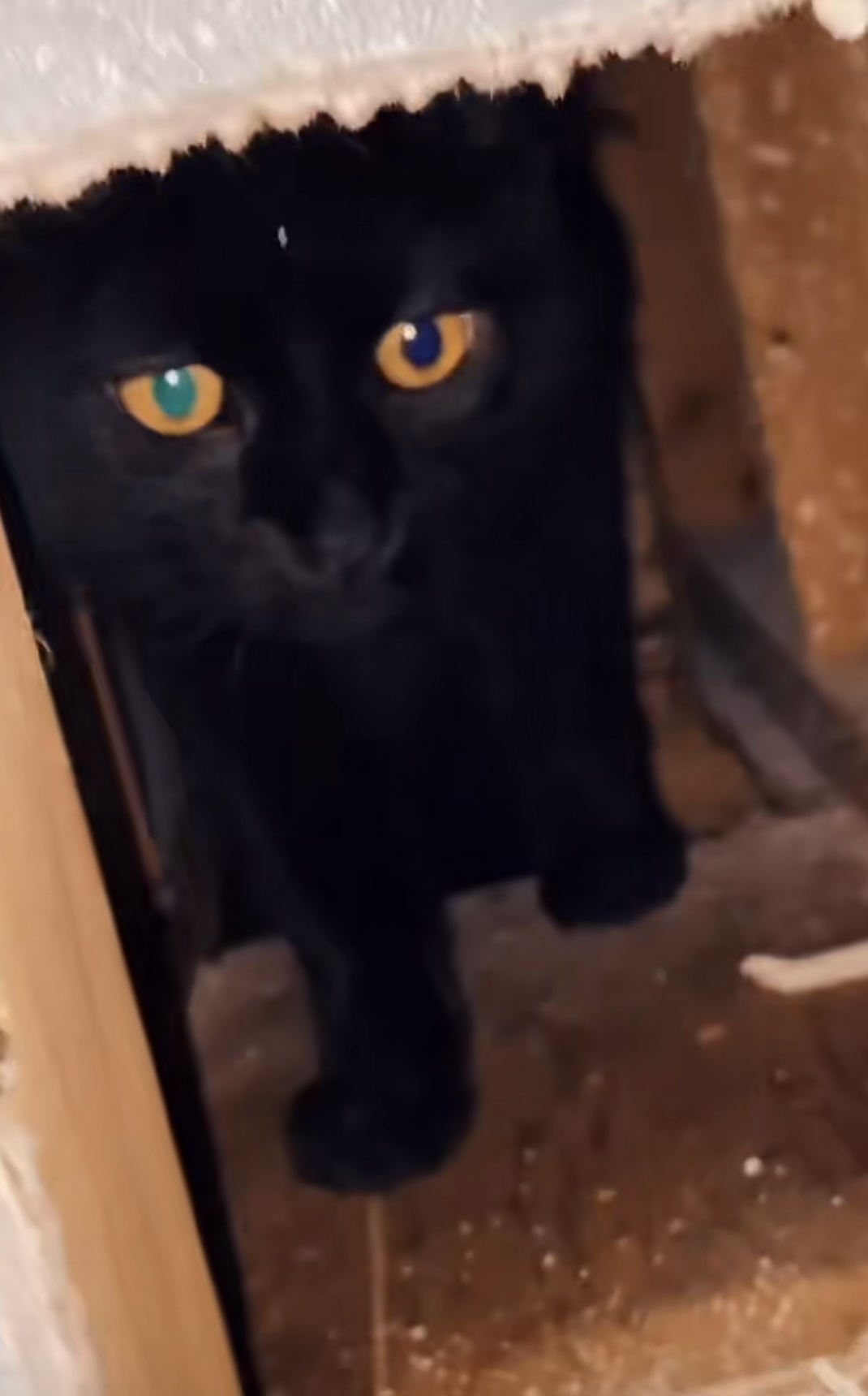 New Remodel Feature, A Meowing Shower
Giavanna's house has been under construction for about three months now. And, of course, her cat has to inspect all the changes going on. And being a sleek black cat, he can certainly disappear into the shadows quite quickly. So, he liked to play a phantom role and hide out in the open walls of the bathroom. But when the time came to tile the open shower walls, this naughty guy retreated further into the depths of his hidden recesses rather than flee into the open.
When Giavanna heard meowing behind the newly installed tile, she realized where he was, and the internet was treated to a video of the cat being freed from the wall!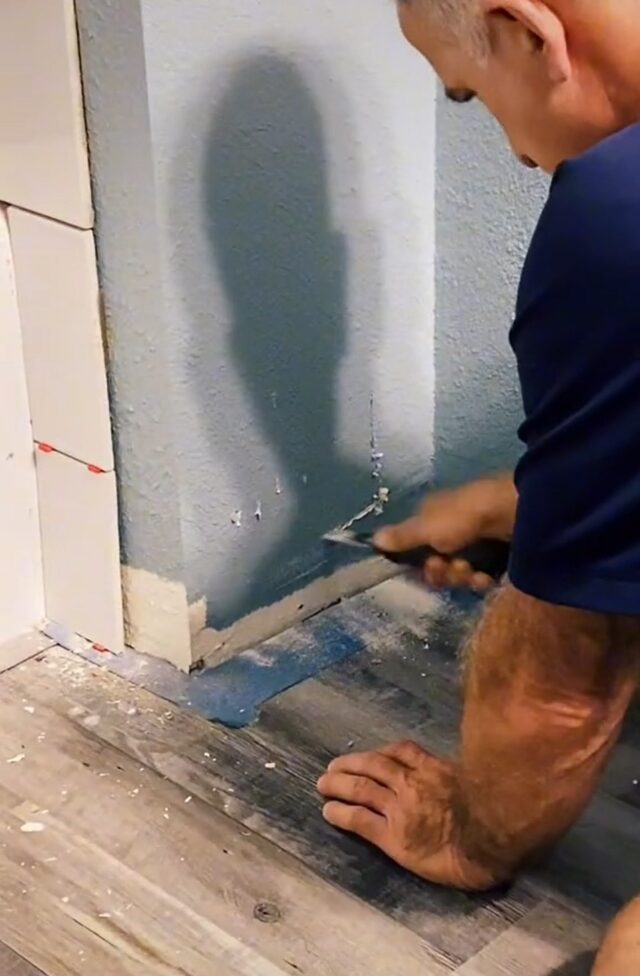 With a sheetrock cutter in hand, Gianna's dad cut a neat little square in the wall to spring the trapped cat. But as felines never want to make it easy on us, the cat took his time emerging from the wall.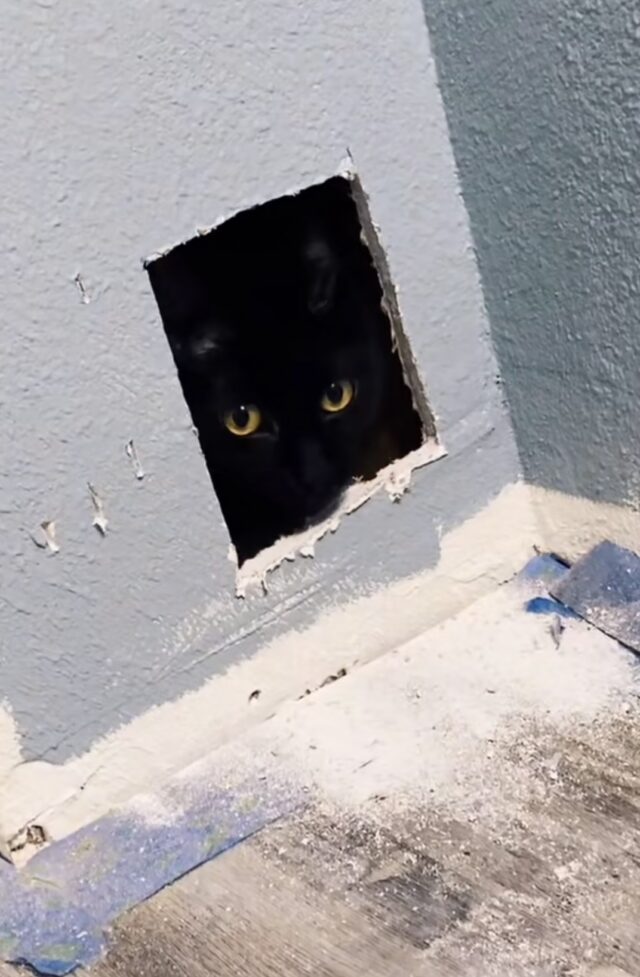 He first appeared as big, yellow eyes in the dark, and then his feline caution brought him slowly out! This game of peek-a-boo went on for awhile, but once he vacated, Giavanna covered the hole.
With over ten million views and more than a million likes, this TikTok video shows how we can all relate to cat mischief! Viewers offered tales of their own cats' troublemaking abilities while having a laugh at this impish black cat. One commenter said at least the kitty looked sorry for all the trouble.
But kitty had no remorse, Giavanna revealing, "He wasn't, he kept trying to go back in the hole after I put something over it."
Sounds like this furry void wanted to portal back to his newly discovered dimension! Silly cat!
H/T: www.insider.com
Feature Image: giavannaaaa__/TikTok