The loss of a cat can't be fully expressed in words. Grief is the language of a broken heart, and we have yet to find the words that capture the dialect in full. But grief is a thing we all know, even if we can't find the right words. That's why when we find others trapped in their pain, we're drawn to help them through the moment because we understand.
And when one compassionate police officer in Rome, Georgia, learned that an elderly woman called 911 after the death of her beloved cat, he arrived to help her bury her dear one and support her as she grieved. The City of Rome shared the tale of Officer Dylan Wright helping a citizen in her time of need on Facebook.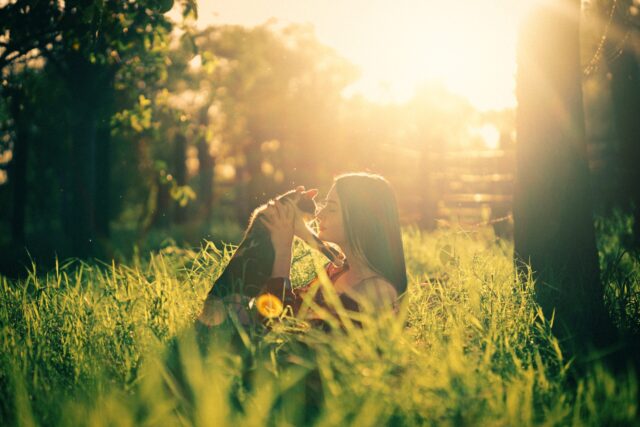 Loss and Compassion
Shocked at the sudden death of one of her cats, a 61-year-old woman called 911 and was connected with a Rome PD dispatcher. And with an obvious heart for others, she was patient and kind to the distraught caller. A transcript of the call was released to the media, revealing the moment between the two.
"I'm 61 years old," said the calling cat mom. "I don't have any family at all, except these two cats, and I really don't know what happened to this one."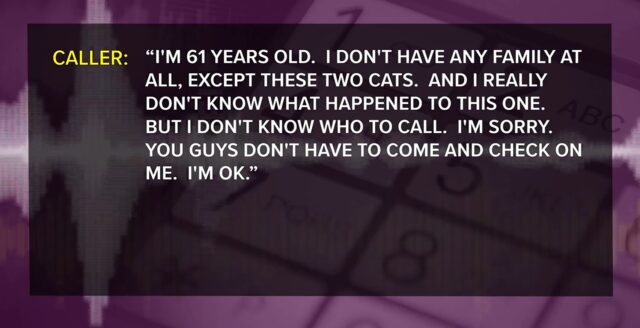 "But I don't know who to call. I'm sorry. You guys don't have to come and check on me. I'm OK."
Through her grief and shock, the cat mom seems to realize that she shouldn't have called 911, but the dispatcher assured her it was alright, telling her, "I know you're upset."
"Well… She's just you know my pet," replied the cat mom. "But… but I'm OK. I just didn't know who to call. And I don't have anyone to call."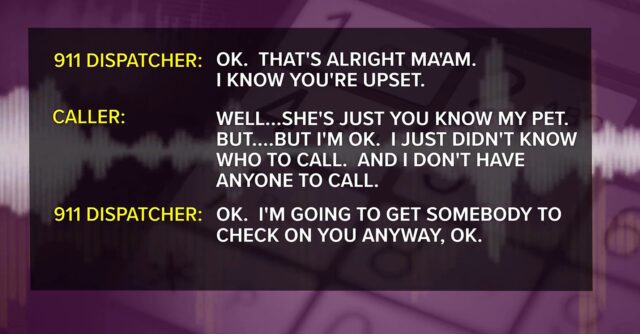 Feeling for the caller, the dispatcher told the cat mom she'd be sending someone to check on her. And that responder was Officer Wright.
To Protect & Serve Covers Many Things
When Wright arrived at the woman's home and saw she was alone with her kitties, he knew he had to help.
In a post commending Officer Wright on Facebook, the City of Rome shared, "He left the location and went to Walmart and bought a shovel with his own money, then returned to the home where he dug a hole and buried the ladies' cat for her."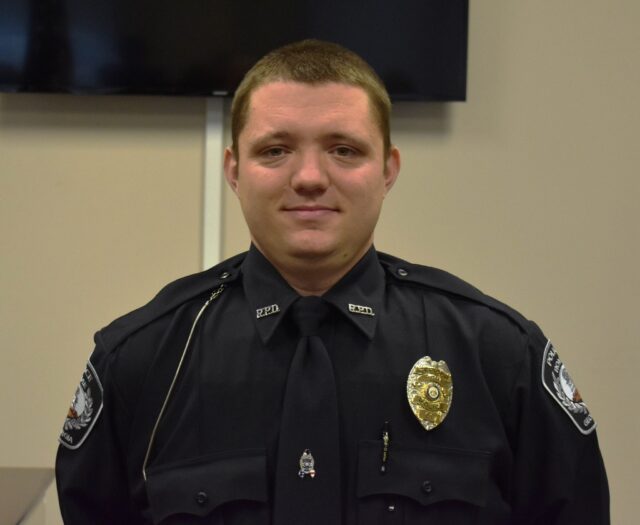 On one of the cat mom's darkest days, Wright was the moment of light that helped her through.
"His actions speak volumes to his character; having enough compassion and commitment to help ease the burden of someone he just met," said the City of Rome. "Thank you Dylan Wright for your commitment to public service!"
And a big thanks also goes to the dispatcher who calmly and compassionately helped the calling cat mom.
This tale of Officer Wright's compassion isn't the only one to reveal that cops seem to care about cats more than civilians realize. Check out how a
Shelter Overrun With Cats Gets Help From The Local Police Department
.
Feature Image: City of Rome, GA – Government/Facebook