Duane Hook is no ordinary man. He cherishes every animal's life, so much that he risks his own skin to rescue pets in need. In this installment of Dodo Heroes, kitty Clio had her mom Mira in a panic. The feline got stuck in a tree and couldn't figure out how to climb down. Desperate for help, Mira called Duane, the Cat Treetop Rescuer.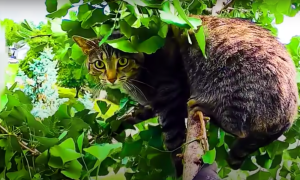 When Duane arrived, he could hear Clio's "distress calls" from the street. Well-equipped Duane quickly began his rescue mission, knowing Clio must be hungry and scared. As he climbed the tall tree, the branches began to snap off. This rescue was proving to be difficult and life-threatening. But for Duane, Clio was well worth the challenge.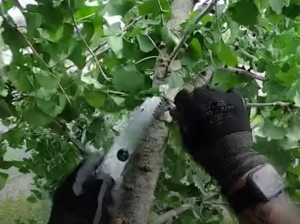 As Duane got closer, he could see that Clio found the most secure spot and had no intention of moving. Duane said, "She wouldn't abandon that secure feeling." With weak limbs and a shaky foundation, Duane continued on. Was he able to rescue Clio and return her to Mira? Press play to find out!
Please 'SHARE' to pass on this story to a friend or family member
Click 'SHARE' below to pass it on to a friend or family member!