Believe it or not, there are people out there who don't love cats. Some prefer dogs, and other...
There are so many excellent reasons to adopt a cat: they're sweet, loving, make excellent companio...
Have you ever wondered if your cat loves you? Cats express love for their owners in a number of ways...
Is there anyone cats can't charm? This incredible feline has managed to make a pal out of this gor...
It was a lucky day for a kitten and the driver who was bending the law when Officer McGuire pulle...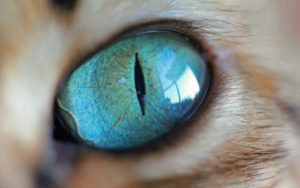 Have you ever really taken the time to gaze into your cat's magnificently intricate eyes? Whet...
Kitty-loving couple, Chris Poole and Jessica Josephs, are the humans behind the celebri-cat duo of C...
A video that's circulating Reddit is touching hearts and proving that small gestures can still...