Every weekday, the hardest part of the day – other than getting out of bed early – is having to say goodbye to our beloved cats. And the cat in the photos below puts on a face that makes it especially hard for his human to leave him.
A Reddit user named Jes Klass has a cat named Ghost. Every time Jes leaves her apartment to go to work, Ghost gives her a super sweet, sad-looking "don't leave me" face. What Ghost does when Jes is about to leave comes in 3 stages.
Stage 1 is when Ghost waits by the door…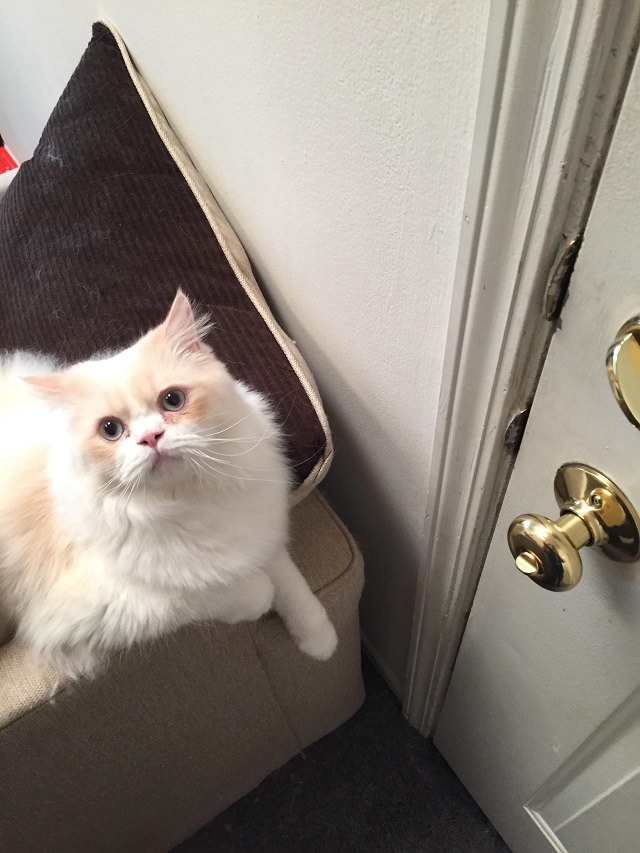 At Stage 2, Ghost holds the door open. Just look at that face!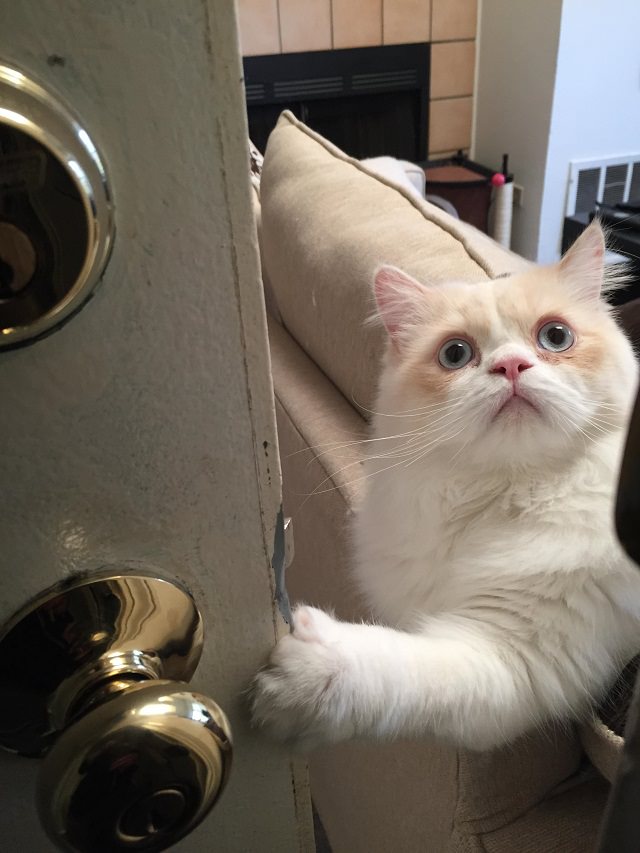 And the last stage, Stage 3, is when Ghost looks at Jes when she's outside. (This one almost made us cry.)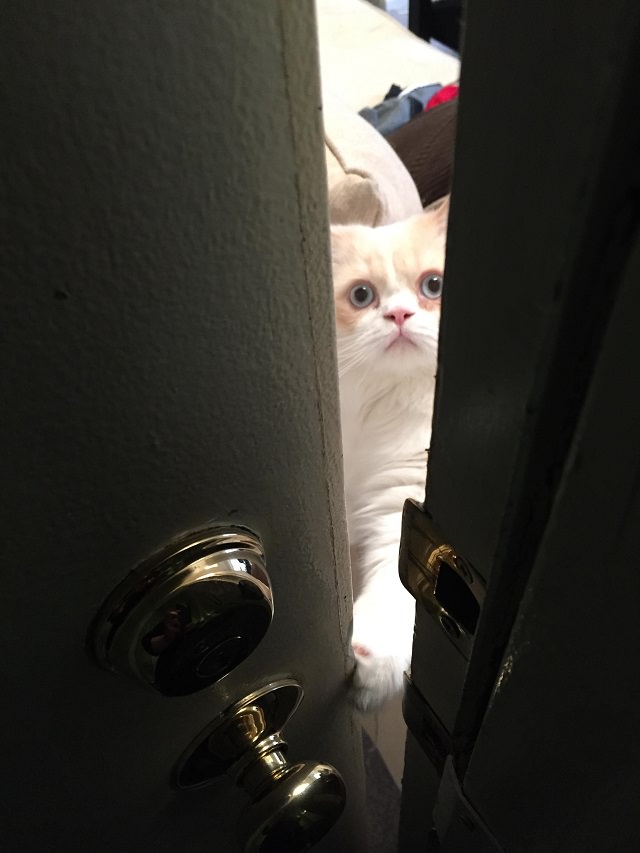 Who could ever leave that face?! No wonder why Jes finds it really hard to leave her apartment!
Does your cat make it hard for you to leave for work in the morning? Tell us in the comments below!