When you've got a collection of the cutest cats to be found, you want to show off those fine felines in an eye-catching way. But just how do you go about displaying such precious treasures? How about turning an old aquarium or terrarium into the ultimate display case for cats? In a post gone viral, TikTok user @mildwestsami shows us just how cute that can be.
We all have too much stuff in our homes we'd just like to get rid of, but when we can think of another purpose for a piece that's lost its luster, it's always a win. So, when Mild West Sami took in an old fish tank, this plant-loving cat lover figured out two great ways to repurpose the tank.
Her first idea to make a plant terrarium was a great one, but her second idea was truly purrfect!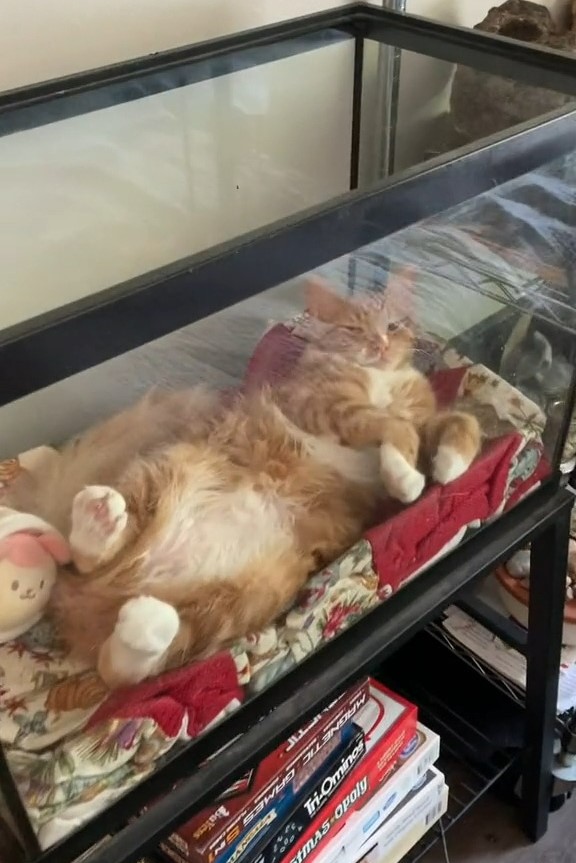 How To Display Your Cats
In a post seen more than 1.7 million times, Mild West Sami explained, "So, a while back, my in-laws gave me this old fish tank they were gonna get rid of, and originally I had made it into a terrarium."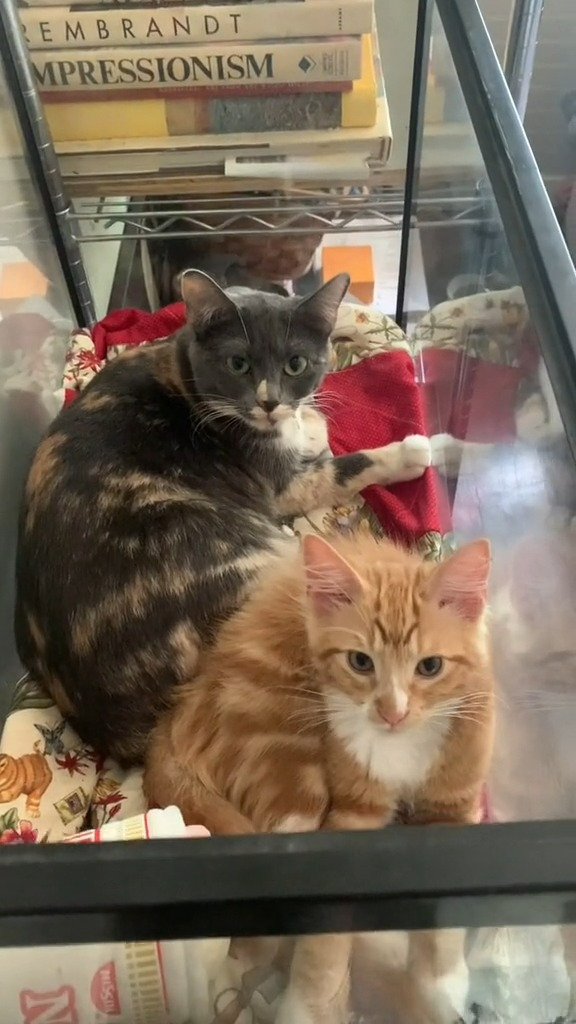 "But I killed all the plants in it, so I just made it into a cat display case. And I have to say, it is the best decision I have ever made."
The creative TikToker's four cats loved the repurrposing of the tank, too, everyone taking turns stretching out in their comfy glass box. Sometimes, the kitties will even cuddle up together inside, making a doubly cute display! And just seeing the purr children happy in their repurposed bed fills Mild West Sami with joy.
"Whenever I walk past, and I just see one of them sleeping in there, it's just the biggest hit of serotonin. 100/10 would recommend it."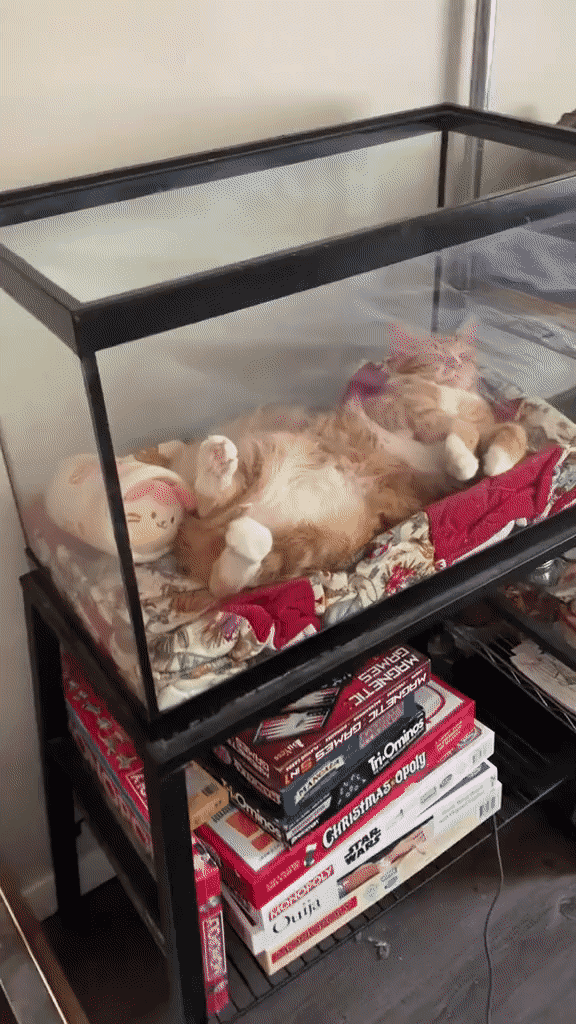 Repurrpose Your Own Cat Tank
After cleaning out the terrarium, Mild West Sami created a comfy setup with blankets and toys, but that's all that was needed as the cats create the majority of the display. So, if you're inclined to create your own cat display case, chances are, you've already got the blankets, toys, and cats to go inside. All you need is a fish tank, and those can be pretty easy to obtain. Then, just set the tank on a stable base where the kitties can easily jump inside and back out. And there you go, you've got a living piece of art to gaze at happily.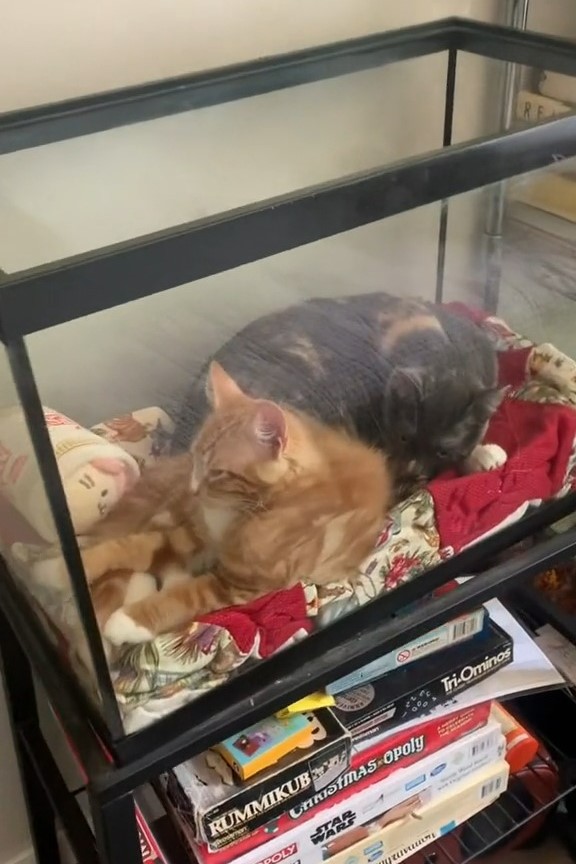 And @mildwestssami has one more idea that will put the finishing touches on the cat display case, "Honestly thinking about making a plaque for it like it's a museum piece."
We absolutely agree. Kitties that fine should be displayed like the priceless treasures they truly are!
Feature Image: @mildwestsami/TikTok