The J. M. Smucker Company has issued a voluntary recall on certain lots of Special Kitty® wet cat food. Ingredients used in certain batches of Special Kitty® Mixed Grill Dinner Pate do not meet the Smucker Company's rigorous safety and quality standards. No food-borne pathogens have been discovered at this time.
Special Kitty® Mixed Grill Dinner Pate is sold in individual cans and as part of variety packs. Please find affected lots listed below:
Individual
Special Kitty® Mixed Grill Dinner Pate 5.5 oz. metal can, lot code 9266803
Variety Packs
Special Kitty® Surf & Turf Variety Pack of Pate Cat Food in 5.5 oz metal cans, lot code 9266803, lot code 9267803, and lot code 9287803 (Note: there are three separate lot codes involved for variety packs.)
Watch For Possible Symptoms
According to the FDA recall, "Ingesting impacted product may cause nausea with excessive salivation, diarrhea or vomiting to more severe symptoms including difficulty walking, seizures and, in extreme situations, death." These are only possible symptoms. Cats may not experience illness upon eating the wet food. But to keep your felines safe, please dispose of any affected cans of Special Kitty® Mixed Grill Dinner Pate.
The voluntary recall only applies to this specific product. No other Special Kitty® foods are involved in the recall. Sold across the United States, the cans and variety packs are available both in stores and online. The involved cans and packs were produced on a single day. This is not an ongoing concern.
Voluntary Recall as Safety is Number One
Again, the recall is voluntary. No specific food-borne pathogens have been found. However, the J.M. Smucker Company and the FDA issued the recall because some of the ingredients in the food did not meet company standards. The J.M. Smucker Company touts their safety and quality standards as keeping people and animals safe is a main priority.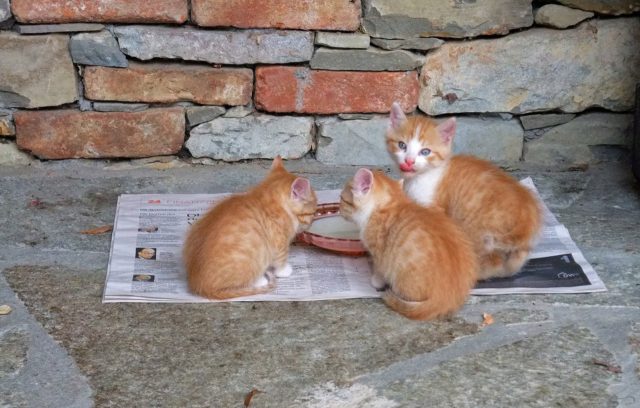 The Smucker website states, "Led by our experienced Quality Assurance team, in partnership with our Operations, Supply Chain, Procurement and Commodities teams, our experts receive regular training on national and global safety and quality initiatives, as well as our own internal Smucker practices. Efforts are rooted in the expectation that our quality standards will always meet and exceed that of our consumers and customers."
The issue with the food was discovered during one of these quality audits. If you have any concerns or questions, contact the J.M. Smucker Company at 888-569-6767 Monday through Friday, 8 a.m. – 5 p.m. ET. Please report any concerns to https://www.safetyreporting.hhs.gov/.
H/T: FDA.gov