Hey, cat lover! Do you enjoy challenging your brain with puzzles and teasers? If so, then Twitter has just the challenge your mind needs to keep sharp. The hidden kitty fun can be found at There is no cat in this image, an account dedicated to bringing you pictures of purrfectly camouflaged cats.
And one of their most recent posts features a Bradford, England cat named Ricky. A piebald boy cloaked in grey tabby patches; this cutie cat should stand out pretty quickly in a lush green yard. But with his natural talent for relaxing in an out-of-the-way spot, Ricky raises the bar when it comes to covert cats. See if you can find Ricky. But be warned, many have tried, and many have failed!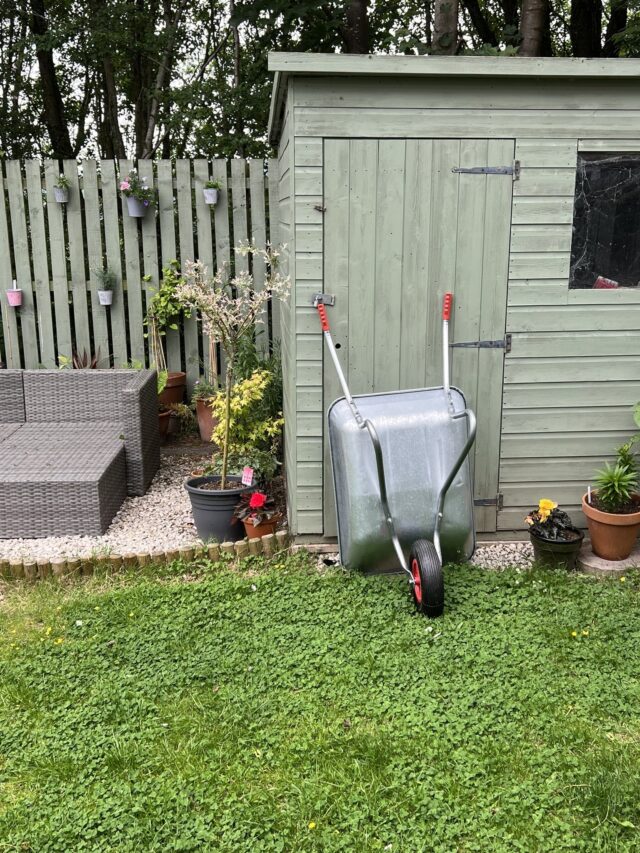 Can You Find Ricky?
Regarding the hidden cat pictures on @Thereisnocat_, the stealth levels most certainly range. For instance, some kitties are pretty simple to spot…
Others prove more difficult…
But then, there is Ricky. He may not be a hider by nature, but Ricky takes the ability to remain invisible while hidden in plain sight to another level. So, don't be surprised if you can't spot the sneaky feline! To help you out, take a closer look at this narrowed-down version and see if you can spot him. Hint: look for a tail!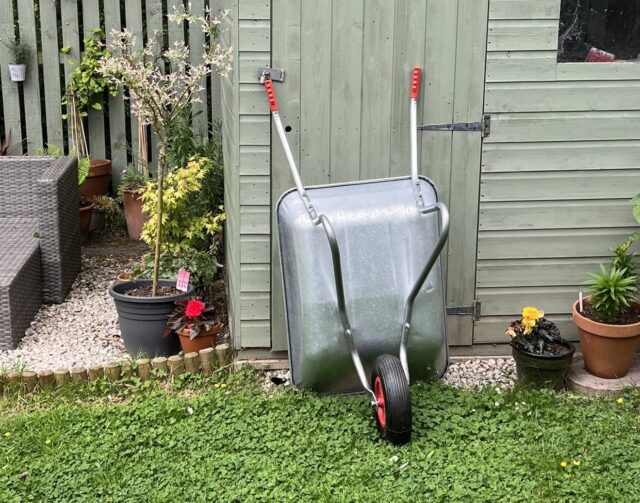 Did you see Ricky? If not, here he is!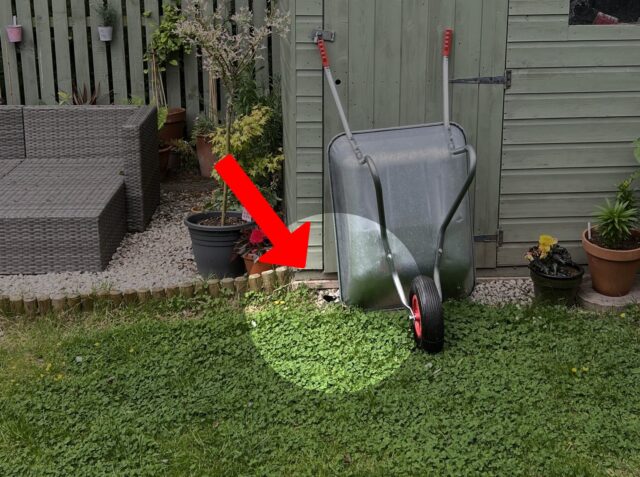 Family Fun Leads to Fun For All
When cat dad Lee Oman snapped the photo of Ricky hiding behind the wheelbarrow, it was only meant for some family fun. But as Lee told Newsweek, "I took it as a Spot Ricky picture for my partner and daughter but didn't know anything about the Twitter account at that point, my partner told me about it later."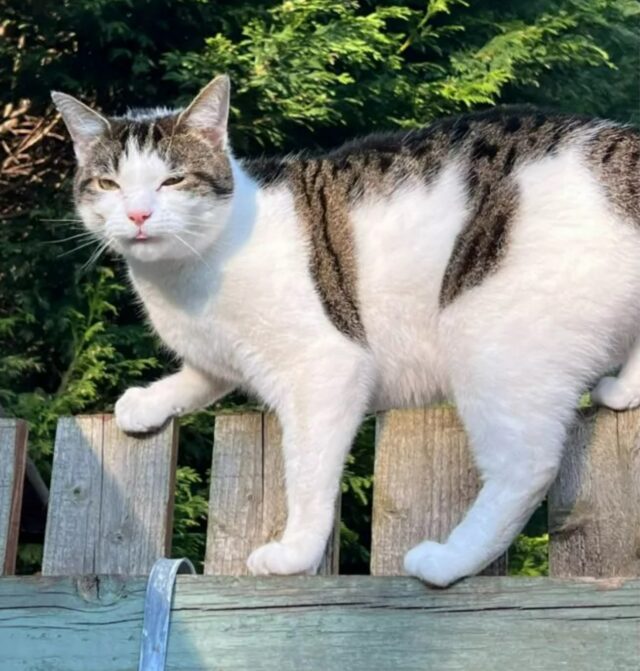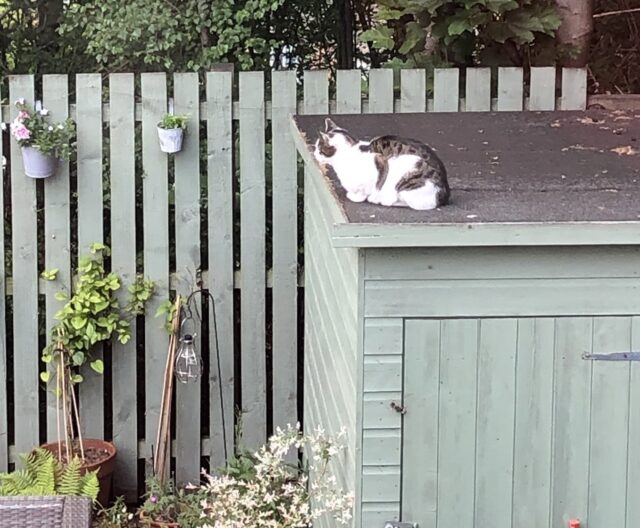 And Lee also mentioned Ricky isn't a cat who's into stealth, explaining, "He's not really a hider, and I'm not sure he was intentionally doing so at the time."
But Ricky seems to have a natural knack for slipping out of view. And because he's so good, his wheelbarrow nap picture gathered the attention of more than 6,000 cat lovers eager to find his hiding spot. But because it's only a tail tip to be found, many users expressed their exasperation in the comments.
Where is the cattttt? 😵

— Clang Cruz Morales (@Claremellaaa) June 24, 2022
aahhhh it's been 5min and I can't find it 😾

— Rega Deviant 🇺🇦 (@regamvp) June 18, 2022
Will someone please tell me if the cat is behind the wheelbarrow!?!

— StockellnotStockwell (@StockellS) June 17, 2022
We all complained of these being too easy. Now they are too hard. 😂

— MJ (@lokisoctavia) June 17, 2022
With all the hoopla over his hiding skills, we imagine Ricky is quite pleased with himself.
To get your mind boggled by pictures of hidden cats on the regular, follow @Thereisnocat_on Twitter.
— There is no cat in this image (@Thereisnocat_) June 17, 2022
Feature Image: There is no cat in this image/Twitter