NFL great Tom Brady has traded in throwing touchdown passes for tossing crinkly balls! And his two new favorite receivers are a pair of Siamese mix kittens adopted from a Florida rescue.
Since announcing his retirement, we imagine quarterback Brady has enjoyed his days without grueling practices, sweating through workouts, and studying playbooks. But now, with the addition of the two kittens adopted from the Humane Society of Tampa Bay in Florida, he's probably back to a demanding schedule, one that consists of feeding the little beasts, cleaning up after their destruction, scooping litter pans, making sure the kittens get plenty of exercise, and, of course, lots of snuggling. Good thing Brady has some of the best backup in his 10-year-old daughter Vivian!
"Silently Showed Up"
During his final season in NFL, Brady volunteered at the Humane Society of Tampa Bay, but it wasn't something the football star made publicly known. It wasn't until Ashley Bragg Ryan, wife of Buccaneers player Logan Ryan, shared a photo of her family along with Brady and two of his children at the shelter that anyone knew about Brady's volunteering. And the tale she told about Brady wasn't one "about 7 Super Bowls or being down 28–3 or his last pass as a Patriot."
Instead, Ryan wrote, "It's the one about the dad who volunteered at the animal shelter with his kids throughout an entire football season. The one where he bonded with his kids over naming puppies and bottle feeding kittens."
"The one where he silently showed up every other week to make a difference for his family and his community. The one where 2 dads just got to be dads and beamed with pride every time their kids said 'Please can we just stay a little bit longer?!' The one where two little girls built a friendship around their love of tiny baby kittens and did their part in making the world a better place for animals."
"It wasn't about publicity, fundraising or recognition," she continued. "It was about being a human being. It was about Tom taking the very thing his little girl loves the most and turning it into an opportunity to spend time together. It was about Tom reaching out to his friend, asking how to get involved, helping his community by giving something far more meaningful than money.. his time."
And it was then, during those moments of giving, Vivian and her dad fell for the kittens.
New Bradys in the House
Brady took to Instagram to share the news of his new family's kittens, posting a cute clip of the siblings playing and writing, "Vivi wins again."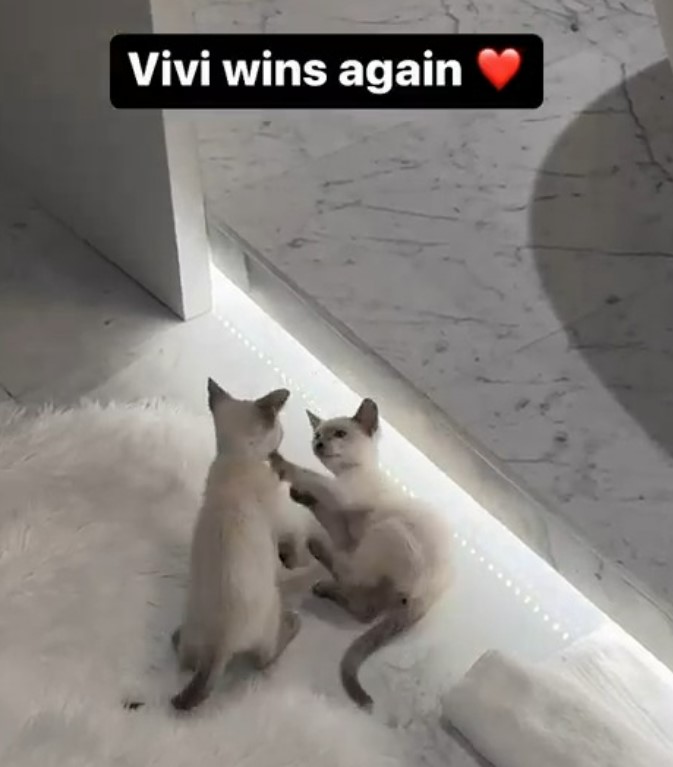 The short video was also captioned with a jesting thank you to Logan and Ashley that read, "This is what my mornings are like now."
Brady also assured the Humane Society the kittens were "in good loving hands." But this is something the rescue already knew.
Regan Blessinger, with the Humane Society of Tampa Bay, told People, "Everyone at the Humane Society of Tampa Bay is very thankful that Tom Brady and his kids have been volunteering at our shelter for months."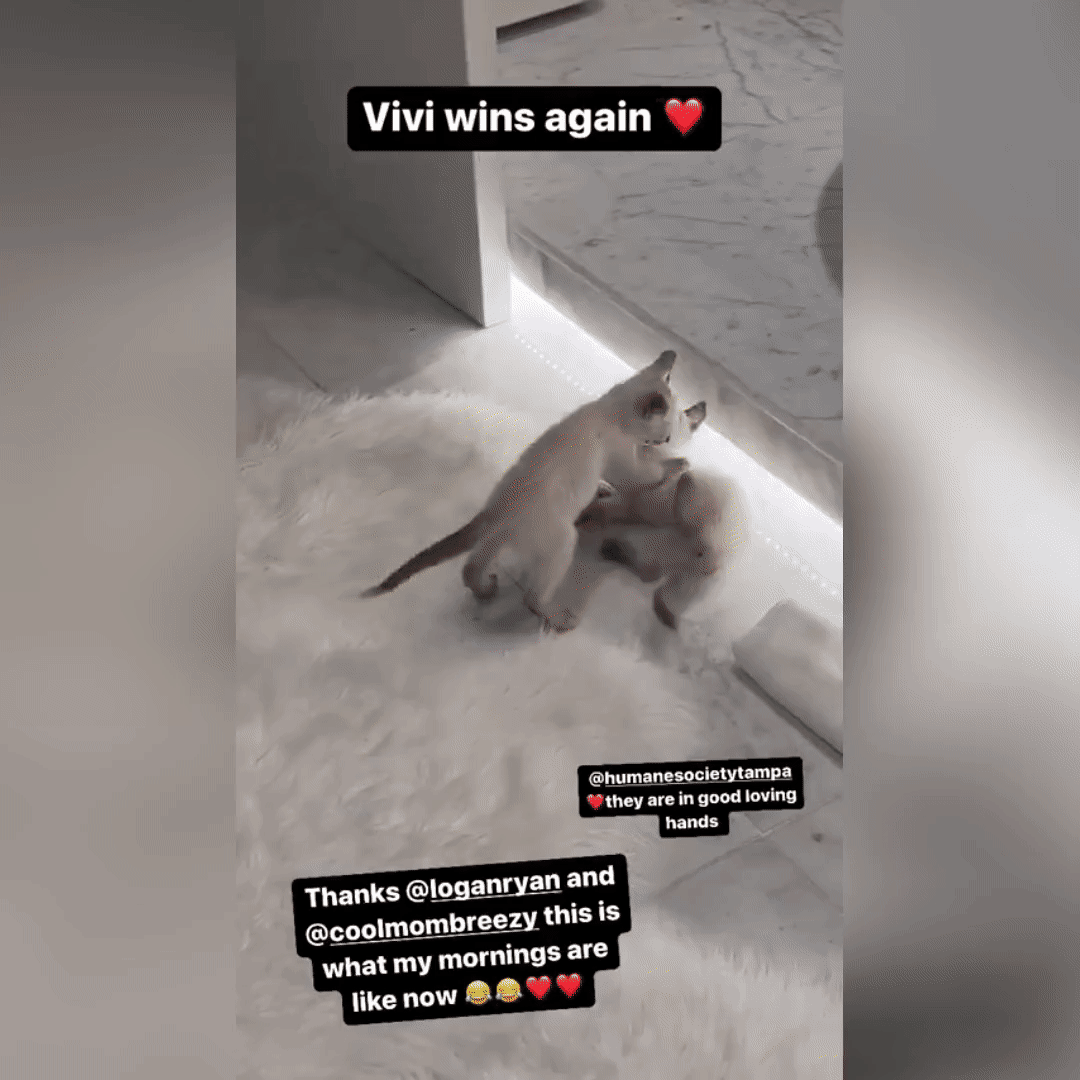 "From socializing our kittens to walking dogs, he is obviously a great dad and a true animal lover. When they came to volunteer, it was evident that Vivian and the whole Brady family enjoyed their time with the under-aged kittens still needing to be bottle-fed."
And because the two Siamese mix kittens had so besotted Vivian and her dad, the staff at the Humane Society weren't so surprised when Tom "reached out to adopt."
"They are the perfect family for these two adorable kittens," said Regan.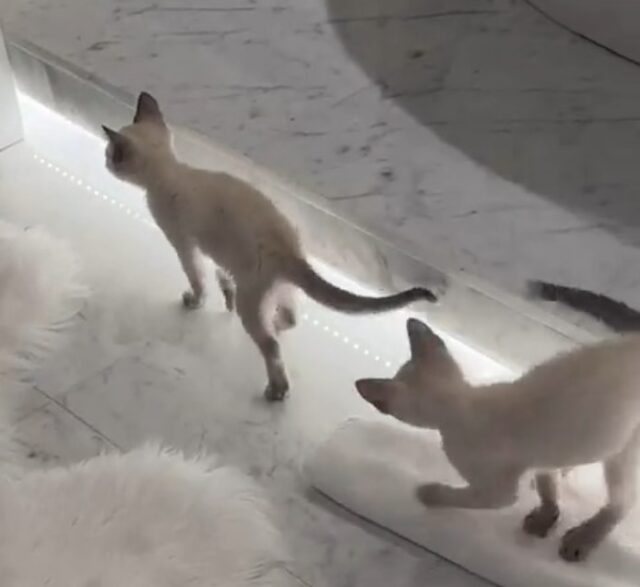 Now, what will the GOAT name his two new additions?
Feature Image: Tom Brady/Instagram