Sadly, animal cruelty exists worldwide. Even more horrifying is that some abusers think their inhumane actions are funny, but such behavior is no joke. Animals deserve justice when they are wronged, and hopefully, the wheels are in motion for a Malaysian cat in the state of Johor.
In a cruel video posted to social media, two men are showed standing on a rusted-out platform over a pond near a mine pit. The pair laughs as one of them picks up a small cat and hurls it into the air. The cat splashes hard into the water and can be seen swimming away while the men still laugh.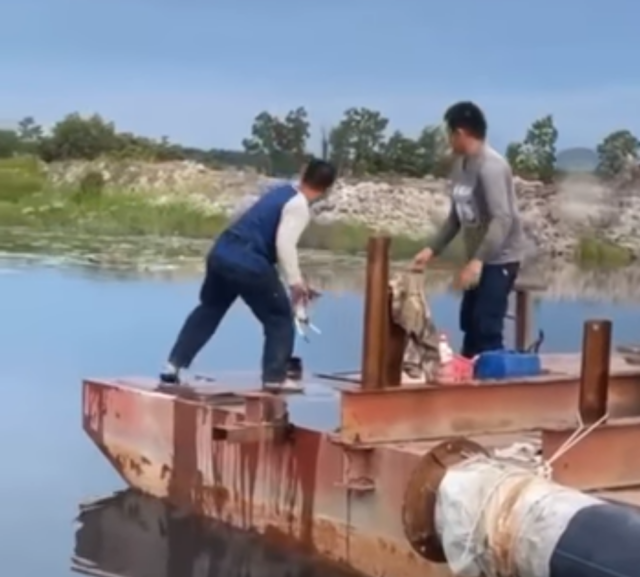 Investigating Cruelty
After witnessing the video, the Malaysia Animal Association stepped in to hunt down the perpetrators, posting on Facebook, "The act of throwing a cat into a mine like this cannot be forgiven. The cat could have faced death, whether by drowning or getting eaten by predatory fishes."
The animal rescue group also pled for information from the community, offering a reward of RM2,000 or roughly $500 US. Within the same day, the association learned the identity of the abusers.
In a second Facebook post, they reported, "Malaysia Animal Association has received accurate information on the identity of the perpetrators and have extended the information to the Department of Veterinary Services Malaysia (DVS) in Putrajaya."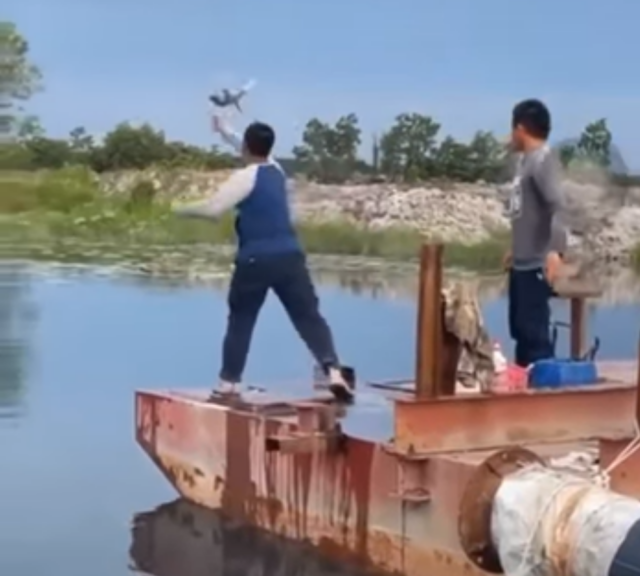 "Arrests and charges now depend on the investigation by the authorities. Legal matters are under their control."
The Malaysia Animal Association has thanked the public for their help in discovering the identity of the cat abusers, encouraging animal lovers to keep reporting cruelty so justice may be served for the furred, scaled, and finned innocents of the world.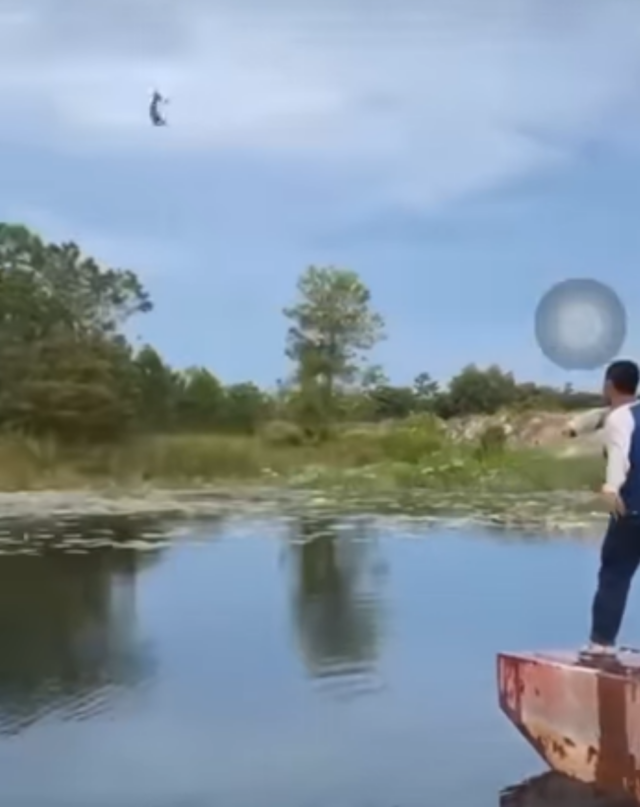 A Matter of Seconds Can Last a Lifetime
While only 16 seconds in length, the video portrays what has become a lifetime of memory for the cat. After being thrown into the water by human hands, trust in people will take time to restore. How the cat arrived at the pond is a mystery, leading cat lovers to worry the story may be more sinister than we realize. While we hope not, it's hard not to feel concerned as cruelty is no laughing matter.
But, an investigation is underway. Let's hope authorities soon arrest these cruel fiends.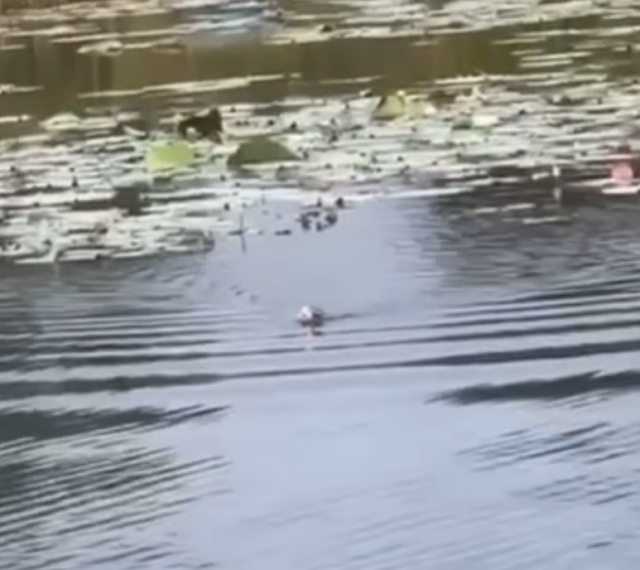 If you witness acts of animal cruelty, report the perpetrators to local authorities and your local shelter. Plus, here are 4 Ways You Can Report & Prevent Animal Abuse.
To learn more about animal rights laws in your area, check out Animal Protection Laws In The US – Where Does Your State Rank?
H/T: www.says.com
Feature Image: Persatuan Haiwan Malaysia – Malaysia Animal Association/Facebook