iHeartCats works closely with Greater Good Charities by donating part of each sale to their various charity efforts. One of these programs, Rescue Bank, works to donate quality dog food to shelters and animal rescues in need. Some organizations could not run without kind donations like this, so by supporting us you're making happy endings like the ones below possible!
Many people assume that purebred cats can't be found in shelters. That couldn't be further from the truth, and Wonder the cat is living proof. The Turkish Angora ended up at a shelter a few years ago after his family moved and dumped him.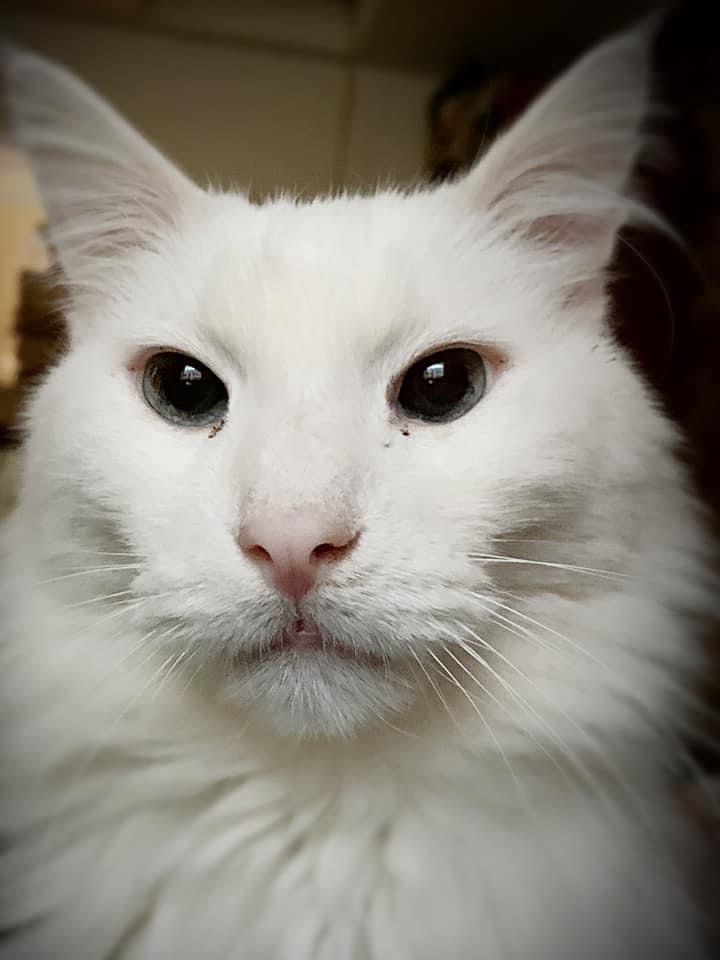 Simply due to the fact that the shelter had too many cats already, Wonder quickly found himself on the euthanasia list. But thankfully, that wouldn't be his ultimate fate.
As 9 Lives Rescue of Oklahoma, a non-profit that helps reduce overcrowding in OK shelters, happily reported:
"Now, he's been the shelter's companion for the last few years, constantly making new friends who come in."
Blindness Doesn't Keep Wonder Down
While Wonder was being quarantined, the rescue noticed his pupils remained fully dilated even in light. The vet took a closer look, and determined that the kitty is blind but still able to see shadows. That plus his long whiskers allow him to navigate the world pretty well.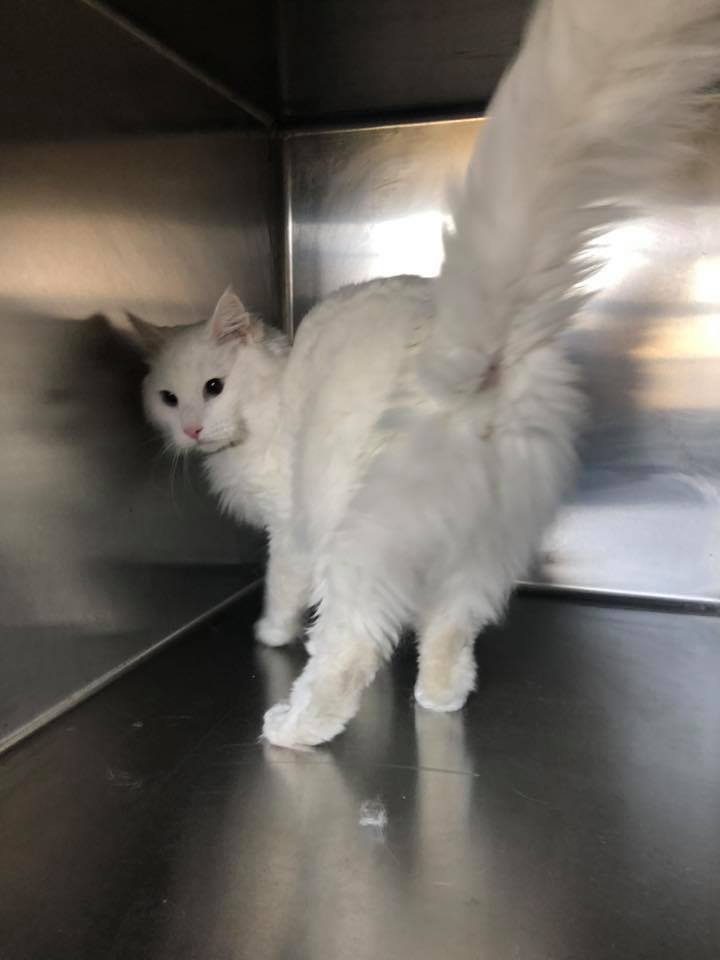 Through everything, Wonder has kept up his positive attitude and friendly demeanor. He may be an abandoned special needs cat, but he's happy being a friend to everyone who comes by the rescue.
This rescue cat has as much class as the singer [Stevie] whose name he shares. He also serves as a reminder to adopt not shop! Beautiful, sweet cats like this can be found at shelters everywhere.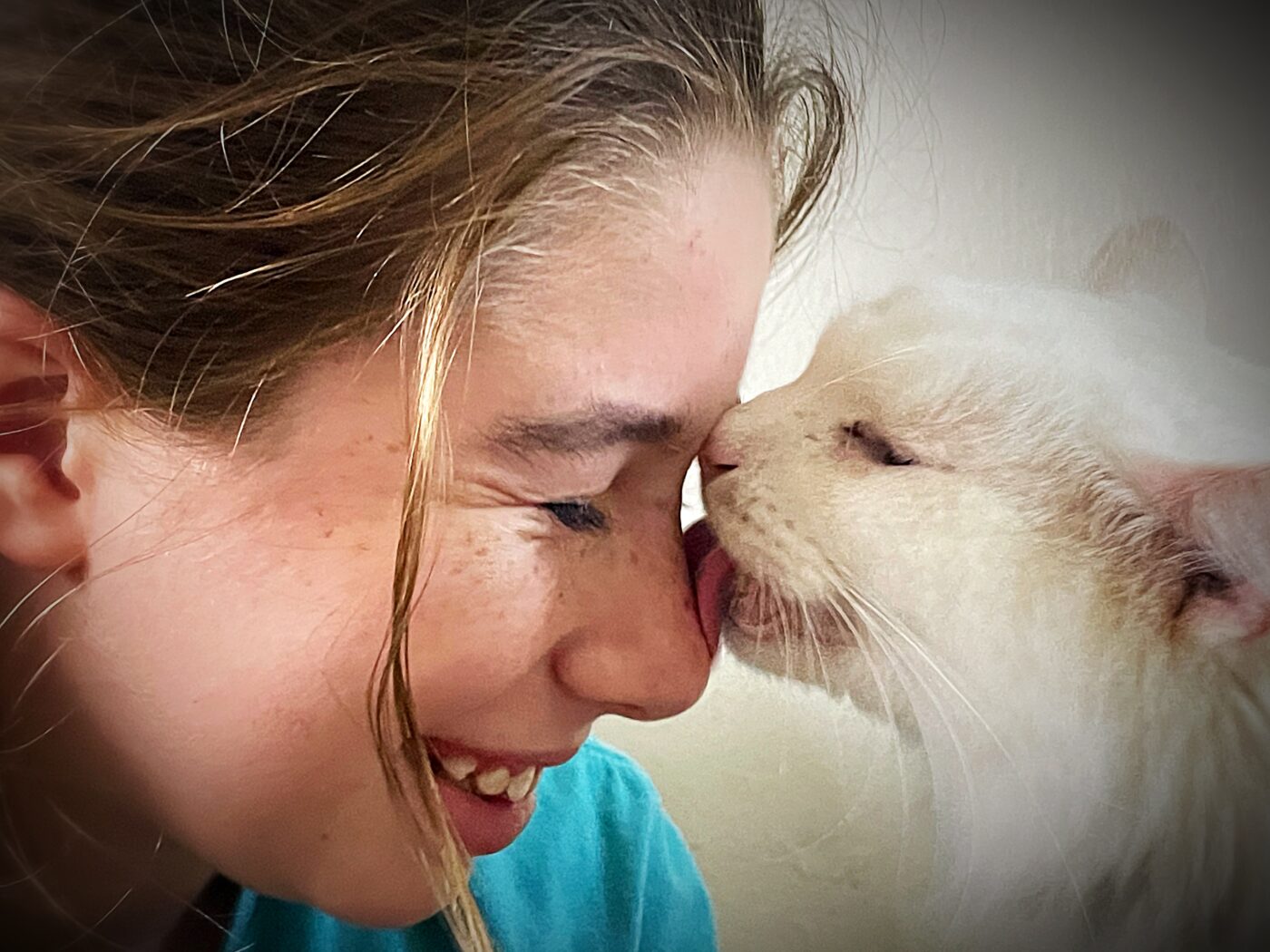 How Rescue Bank And You Helped
9 Lives Rescue of Oklahoma is grateful for Wonder, and they're also thankful they benefit from Rescue Bank donations. 9 Lives shared:
"Rescue Bank has been so impactful for this organization. Being in an 'animal welfare wasteland' has been a challenge due to the lack of donors and the never-ending demand of animals in great need. Without Rescue Bank, we would struggle to provide enough food to support animals like Wonder."
Remember, when you shop eligible products on iHeartCats.com, meals get donated through rescue bank. Your purchases help kitties like Wonder!
Shop & Give Back!
The following products provide quality dog food for shelters and rescues, helping them reserve more of their precious funds for medical expenses, supplies, and spreading the word about their adoptable pups. Learn more.