Cats can be peculiar creatures sometimes, with each cat being totally different from any other. They can be incredibly moody. But my when that mood is happy, they're my favorite creatures in the world! But how do you keep a cat happy? Pretty simple. Take care of them and show them they matter.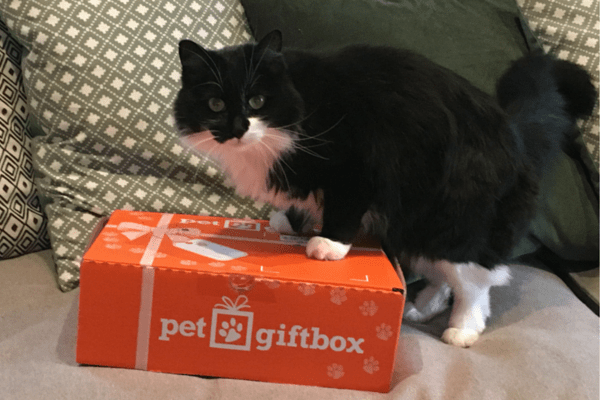 I've been traveling a lot for work lately. That unfortunately means that my wonderful cat Chicken (I found her eating chicken on the side of the road, so the name kind of stuck) has to spend more time away from me. Which most cats who love their humans aren't a fan of. After returning from a trip I decided to do something special for Chicken. While spending time with her is the most important thing, spoiling her with gifts never hurts.
I've heard about people buying their dogs subscription boxes–which I thought sounded like an awesome idea for Chicken. But, for some reason, no one really seems to care about these boxes for cats. That was until I found PetGiftBox.
The way it works is simple. Each month you receive a different themed box. The box is stuffed with a combination of toys and treats for your cat. The really nice thing is that when it comes to these types of subscriptions, you have to pay for a year upfront, but PetGiftBox lets you get billed monthly. They are also less expensive than other subscriptions and I got my money's worth and then some when I opened the box.
Since I was trying to show my cat how thankful I was for her, it was only convenient that this month's theme was a Thanksgiving box.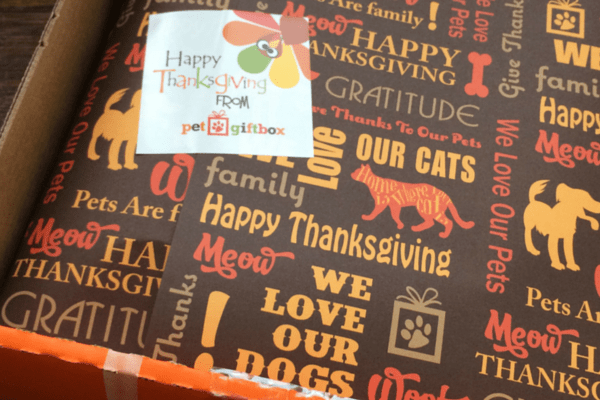 Each box comes not only nicely wrapped, but the box also has your cats name on it. I'm sure your cat won't care, but I thought they are both nice touches. What was even better than the nice wrapping, was how full it was.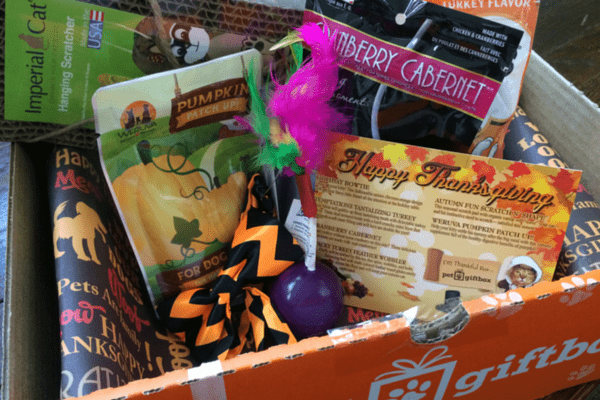 Chicken immediately wanted to play with the toys inside, but I was able to get some pictures before she ran away with them.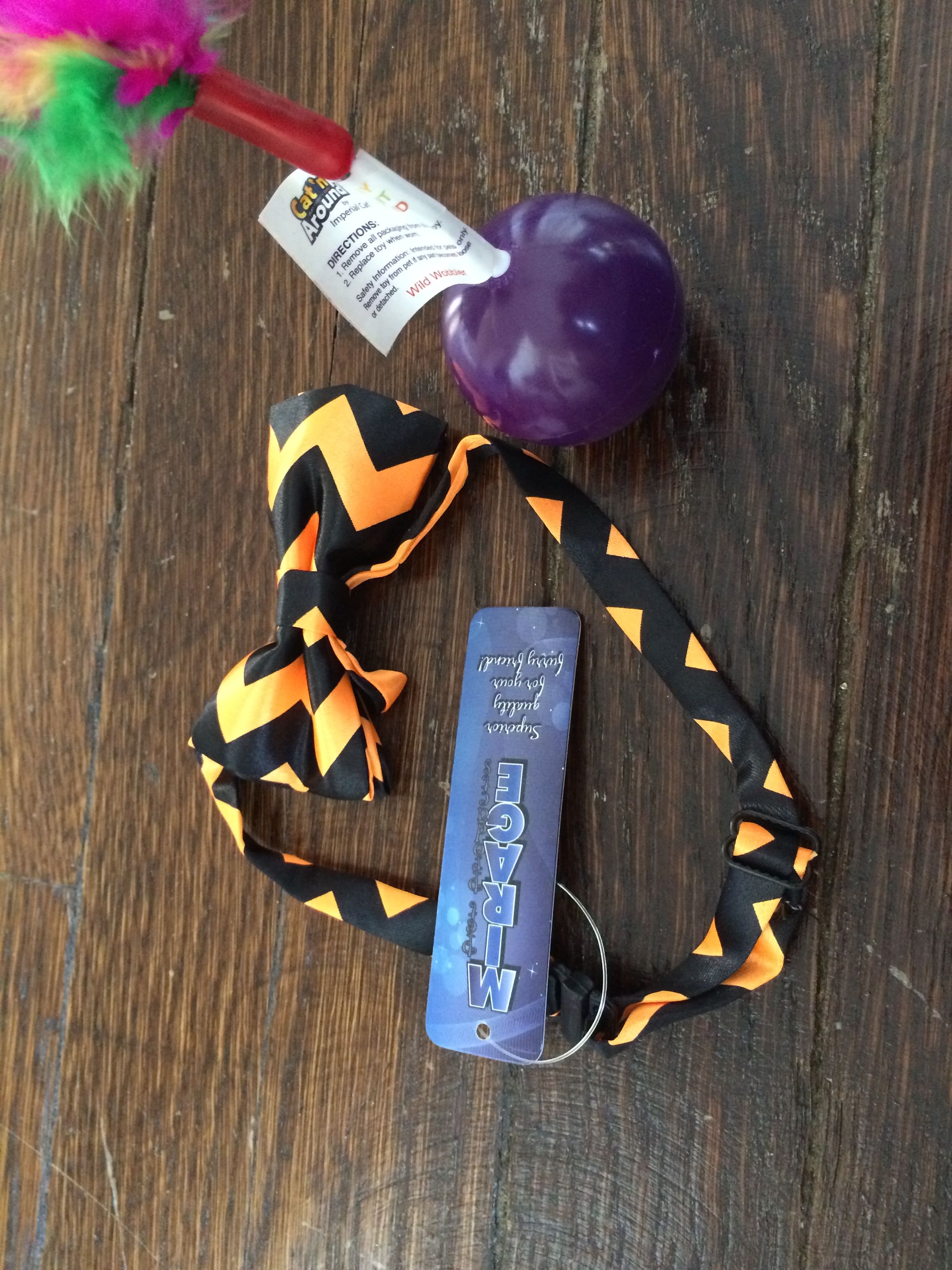 Chicken was having a blast with the Wacky Turkey Feather Wobbler on the right of the picture above. I've never seen her so entertained. What I was really pumped about was the holiday bow tie. I can't wait to show it off to everyone. It's pretty funny to see Chicken wearing it.

The treats seem to be a big hit with my cat as well. What is really great is that all the treats are made in the U.S. and will NEVER come from anywhere like China. That's a big relief in my mind, since it minimizes any chance of a food recall.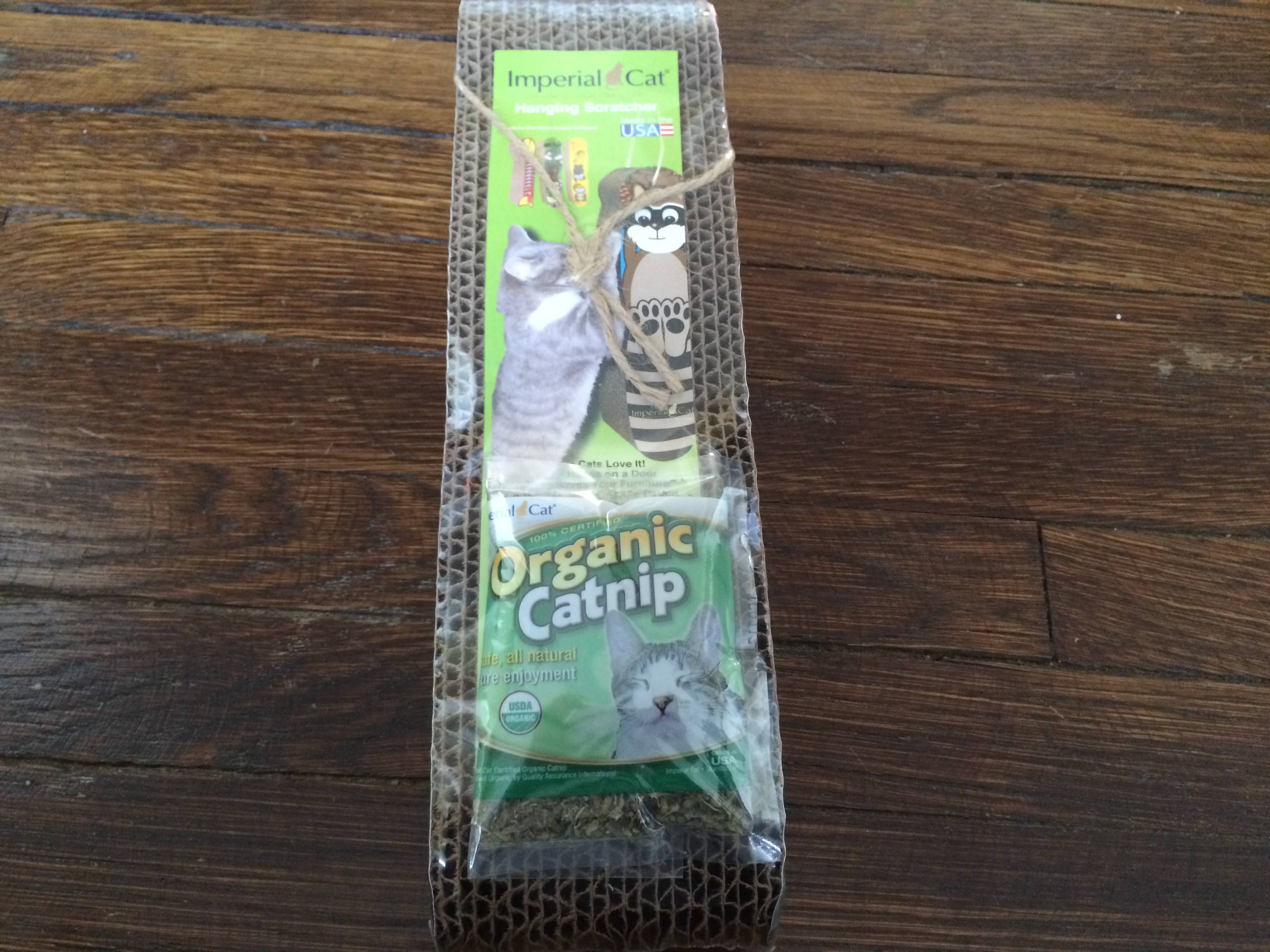 What was really amazing was the products that were sent. Receiving a large hanging catnip was not something I expected. It made me feel like PetGiftBox was going above and beyond for my cat. 
This seems like a great box for anyone looking for a way to improve their cat's life. The quality of the treats and the fun Chicken is having with the toys has got me really excited for the next box!
After getting in touch with the company they made iHeartCats.com readers a really special deal. For a short time only, you can get the box for 75% off on your first box! That's amazing they would do that for us. So make sure to take advantage. It would make a great present for your cat to open up this Holiday Season.
This Post Is Sponsored By The Great Folks At PetGiftBox.com. Get 75% Off Your First Box Here: