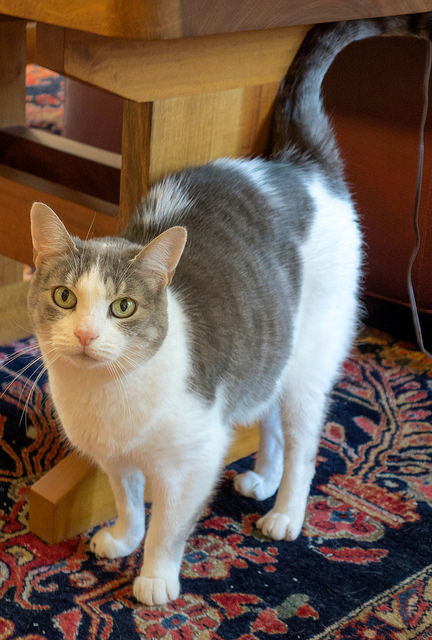 Source: @A. Davey via Flickr
7. Twitching the tips of their tail
A cat's tail is like a mood sensor, with each movement depicting their feelings. If your cat holds their tail up casually, flipping the tip when they're around you, they think you're the "cat's meow".
8. The power of the purr
Everyone knows that a cat purrs when it's happy. If kitty happens to purr loudly every time you pay them some attention, this is a very good sign they've developed special feelings for you.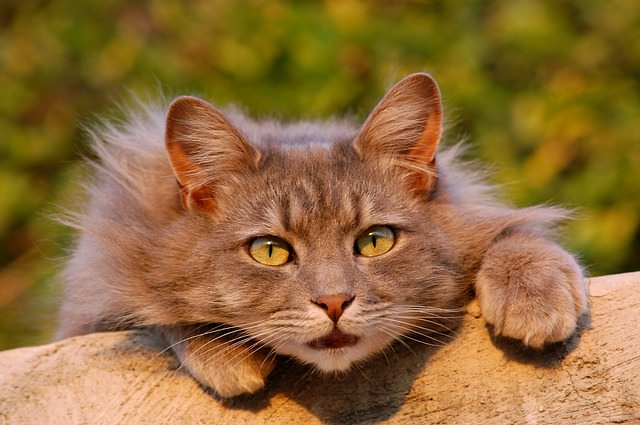 9. Eye contact with a kitty kiss—if you're lucky
Cats only tend to make eye contact with those they know well and have developed trust for – so if you catch your kitty giving you the eye, don't be worried. When your kitty locks eyes with you, casting a slow blink once eyes are met, this is their version of a kiss. Be a sweetie and give them a slow blink in return.