With the summer season approaching, we're often traveling around and unable to take our pets along. For those times we're leaving them behind and in the care of someone we trust, it can be overwhelming making sure everything is in order and ready to go for our cats. Do they have everything they need? Will they be comfortable? Does the pet sitter have the right information? When planning to leave your kitty with a trusty friend or daycare, it's helpful to have a checklist that you can mark off to make sure everything is good to go.
#1 – Emergency Information
We always hope that nothing bad will ever happen, especially while we're away, but being prepared is an important step in ensuring the health and safety of your cat. When leaving your cat with a pet sitter or at a daycare or kennel, you'll want to make sure they have all of your recent contact information and are able to get ahold of you, should something go wrong. Next, it's a good idea to keep your regular veterinarian's information on file as well as the nearest emergency veterinary clinic. If you're able to, leave the contact information for a close friend or relative that can help with your cat's illness or injury should the current caretaker need assistance. Most boarding facilities and daycares will let you leave a credit card on file with an authorized amount for emergencies, but you can also leave this information with a pet sitter, should you feel safe doing so. We recommend letting your regular veterinarian know you're going out of town and that someone else will be caring for your kitty, should they need to bring them in.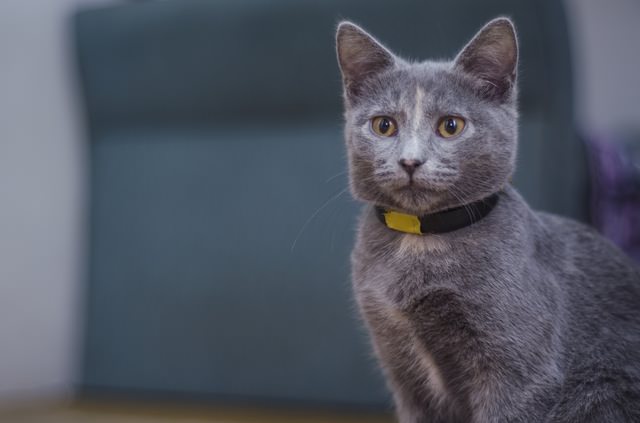 #2 – Proper Identification
Identification is one of the most important things you can give your cat when you're away, whether your cat is staying behind or traveling with you. A collar and ID tag is a great way to notify others that your cat is lost, should he or she escape. Whoever catches your cat can see his or her name and your contact information so you can be reunited as soon as possible. Of course, it's always a great idea to also have your pets microchipped. Microchips are registered to the owner(s) of the cats and can be scanned by any veterinarian or shelter, letting them know your kitty is just lost and needs to find you. Even if you're away, getting the phone call that your cat is safe and sound will allow you relief and the opportunity to let a friend or family member pick them up.
#3 – Food & Treats
It seems pretty obvious to leave food and treats for your cat, as they've got to eat! When it comes to spending time away from their human families, however, cats often get a little bit stressed and need something to stay busy. Keeping your cat on the same diet will alleviate gastrointestinal upset (as opposed to letting your kitty eat whatever the boarding facility has available), and providing long-lasting chew treats will keep your feline friend occupied. Giving your cat something enjoyable to do will keep them entertained and help them forget that they aren't able to be near you at this moment.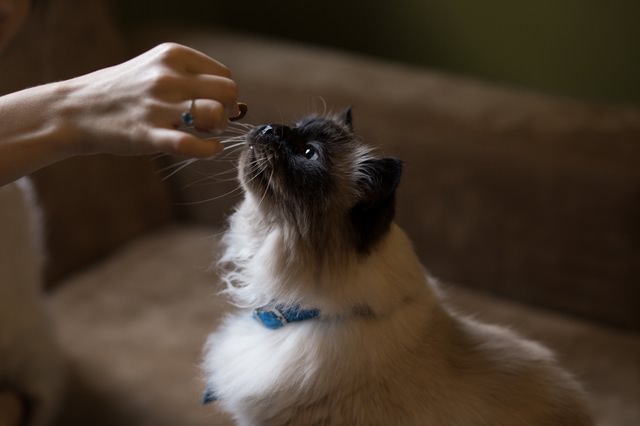 #4 – Toys
Some cats have a favorite toy and it's always a great idea to bring that along wherever your kitty is staying. Not only does it add a little familiarity in a new place, it gives your cat something to do should they feel bored or anxious. If you're having someone stay at your home, make sure you leave enough toys out that your cat and pet sitter can play together. You'll want your cat to have fun and stay busy while you're away.
#5 – Bed or Blanket
If your cat has a special bed or blanket (or both), it's helpful to bring those along wherever your pet stays. They smell like home, they feel like home, and they offer your kitty somewhere comfortable to snuggle up and relax as the day winds down. Instead of a blanket, some owners will leave a worn (not washed) t-shirt for their cats to sleep with. It might sound strange, but this actually does help a lot of cats feel more comfortable away from home because they're able to smell their owners. Don't knock it 'til you try it – if you've got a nervous kitty, try to offer as much comfort as possible while you're away.