Cats have razor sharp teeth even as adults, so it's no laughing matter if you have a cat that bites. But why is your cat biting? If you don't know the reason, you can't look for a solution.
"This may be a tough one for you, but cats can't talk," says Shawn Simons, headmistress of Kitty Bungalow Charm School for Wayward Cats.  "However, they can communicate. Biting is one of those ways in which they may be trying to tell you something. What they are saying could be good or bad. You have to pay attention. They may be saying, 'This is awesome and fun!' They may be saying, 'Stop it!' They may be saying, 'I'm hurt or I don't feel well.'"
Simons is an expert in feline behavior. She gave us the following 5 reasons why your cat may be biting. If you do have this problem, the quickest way to solve it is by working with a feline behaviorist in your area.
#1 –  Something's Wrong
If it is suddenly a new behavior that your cat is biting you when you touch them in a certain spot, it could be that there is something wrong.  It might mean your cat is in pain and you should bring him to see a vet as quickly as possible.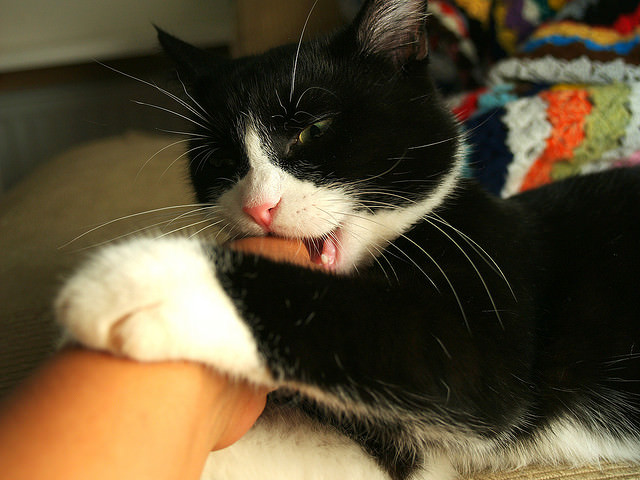 #2 – Out of Love
Was that a nibble or a bite?  Your cat may be giving you a 'love bite'.  This comes out of an affectionate stance where a lick may turn into a nibble.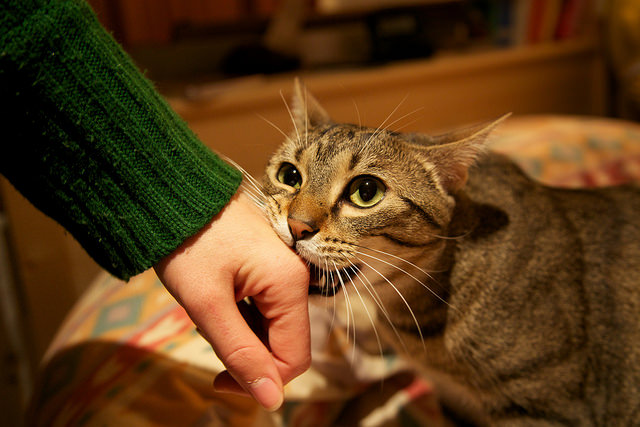 #3 – Because You Allowed It
She may be biting because you have been using your hand as a toy.  It happens all the time, cat guardians use their hand as something to engage to engage in play with their cat.  This often escalates into her biting at your hand.  That is a natural progression. If you don't like it, always have a toy between your hand and your cat when you play.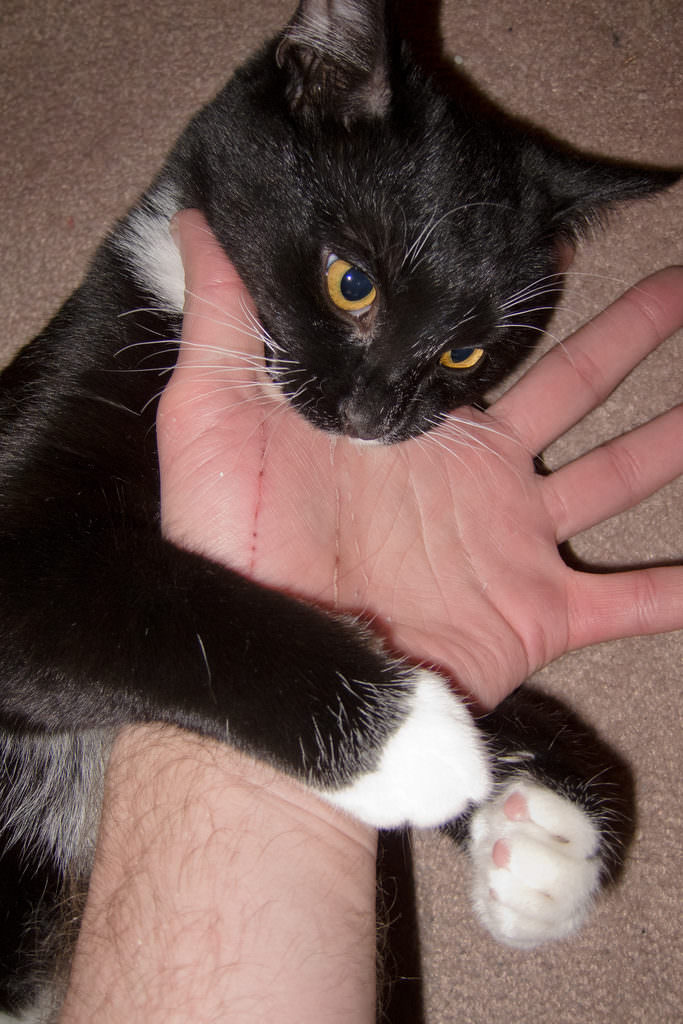 #4 – Out Of Boredom
Cats can bite to display their boredom.  Imagine living 15-20 years with the majority of the time to yourself and you can't use the TV remote!  Keeping your cat engaged and interested is important for everyone's well-being.  I always think the best way to do that…another cat.
#5 – Over Stimulation
Cats can bite when they get over stimulated from petting or play.  You can catch signs of this in their body language: a tail twitch, a skin ripple.  That may be time to extricate yourself from the scenario.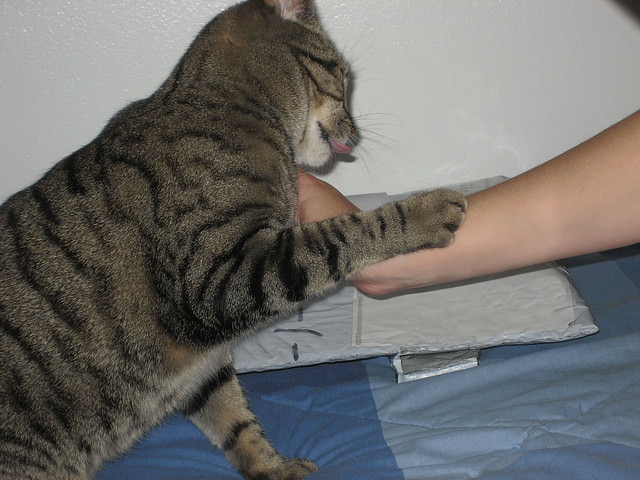 Did you like this?