Providing places to perch is one of the most essential parts of building a happy and stimulating environment for your cat. Perching is so important, in fact, that if you don't provide one, your cat will often create one herself on top of your dresser or on a shelf (she may even resort to pushing stuff out of her way). Have you ever wondered what drives your cat to perch? Here are five reasons.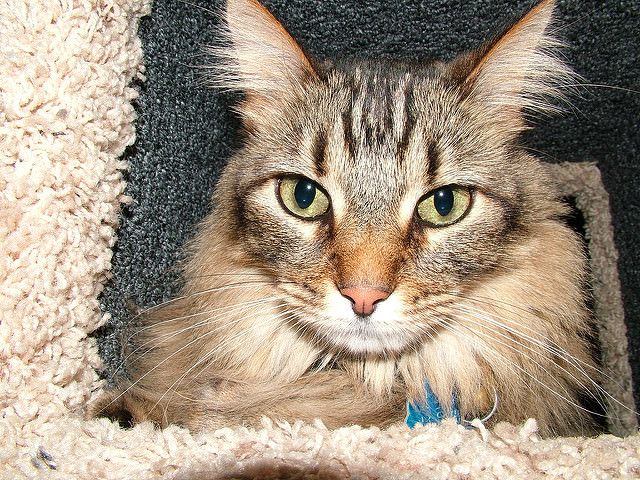 #1 – Out of reach from (imaginary) predators
You know your home is safe. And deep down, your cat knows it's safe too. Still, cats are always on the lookout for the potential danger of a lurking predator. From a perch, your cat gets a great view of her environment and keeps her out of reach from predators while she takes her mid-day snooze.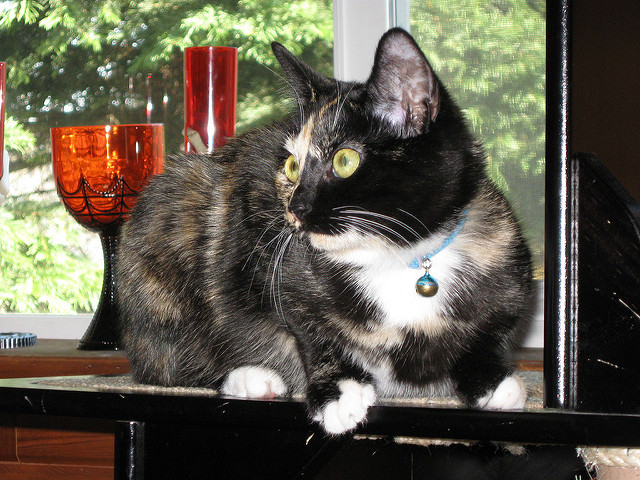 Image Source: D Coetzee via Flickr
#2 – Watch for prey
I'd bet you make just as much effort to keep your home free from prey– mice, insects, etc.– as you do to keep it free from predators. They do sneak in every now and then though, and perching gives your cat the best seat in the house for spotting them.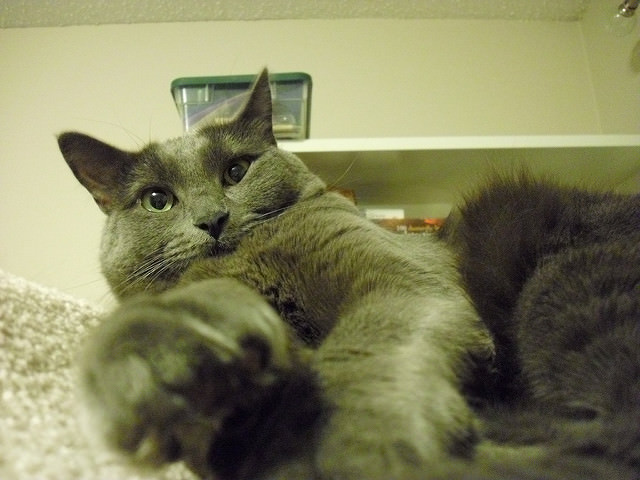 #3 – Climbing is good exercise
Just like you, cats need to stretch and move their bodies in order to stay healthy and strong. Having access to perches gives your cat plenty of opportunities to stretch and move her body with climbing, clawing, and jumping.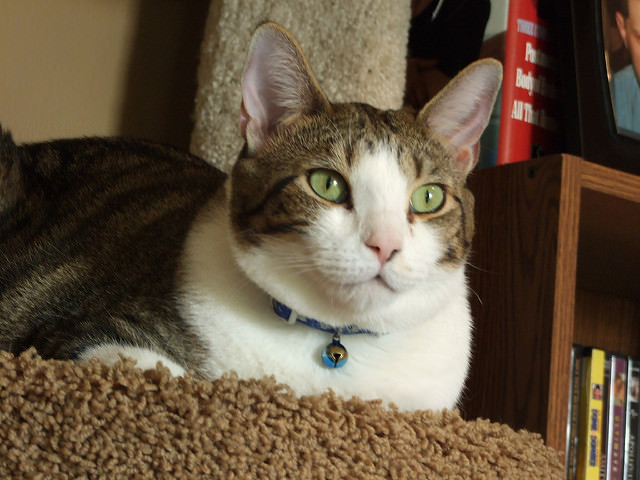 #4 – Get away from (real life) nuisances
Even when our homes are safe, they can sometimes feel overwhelming for cats. This can especially be the case if your cat co-habitates with other cats, dogs, or children. Perching offers your cat a valuable and untouchable respite from being touched, bullied, or played with. No matter how fun our homes and lives are, we all need truly restful sleep every now and then.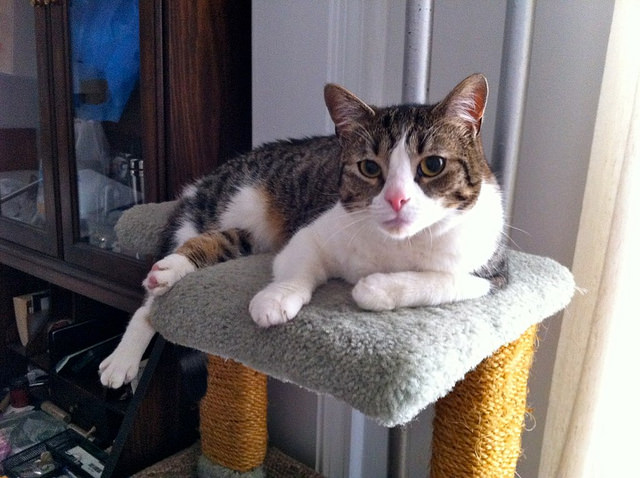 #5 – It's instinctual
At the end of the day, the reason your cat perches is because it's instinctual. Her wildcat ancestors perched as an essential way of staying safe in the jungle. Even though your cat lives in a completely different environment than her wildcat ancestors, those instincts remain strong and very much alive.