Senior kitties are the best! They are loving, peaceful, and don't have the crazy kitten antics that might drive you up the wall (like when they climb your curtains!) Since it's the ASPCA's Adopt a Senior Pet Month, we partnered with Best Friends to bring you 10 fantastic felines that may be a bit over the hill, but are purrfect and looking for a forever home before the holidays.
Best Friends Animal Society is the nation's largest organization dedicated to bring no-kill policies to every shelter and rescue. Most important to them is finding that perfect family and they adopt nationwide.
Can't adopt? Please SHARE this post to help these sweet kitties find furever homes!
The following cats are available at Best Friends New York. To adopt, visit their website. 
Chip is an 8 year old female cat who has had less than stellar experiences in her life thus far. She was brought into our program having injuries, it's possible she could have been hit by a car. She has successfully recovered from her physical injuries but now Chip needs an experienced cat owner that will be able to give her the time and space she needs to make the second part of her recovery- realizing she is safe and cared for and won't be left out on the street again to fend for herself. With time and a little more TLC, we know Chip will blossom into a wonderful kitty.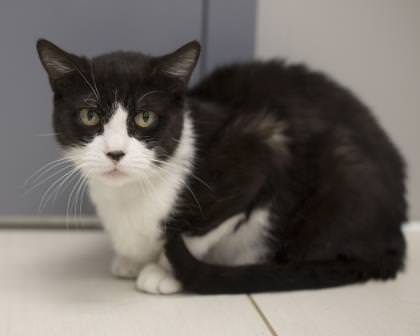 Kitt is a wonderful kitty that is about 10 years old, she loves to rub against you and seeks lots of love and attention! Kitt has lovely chubby cheeks that you will just want to pinch and squeeze! She would love to sit by your side and keep you company, do you have room in your heart for this lovely senior gal?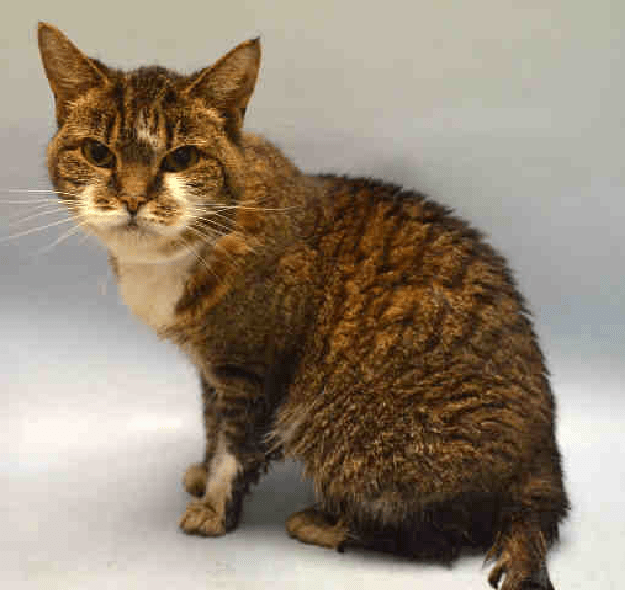 The following cats are available at Best Friends Salt Lake City. To adopt, visit their website, call 801.574.2440 or email utahadoptions@bestfriends.org.
#3 – Gypsy
Gypsy is a five-year-old brown tabby. She has the softest coat on the planet. She loves to roll around and snuggle. She enjoys full body pets but doesn't always loved to be held–it's on her terms. She seems to do well with the other cats; she doesn't seem to have a best friend but she is not bothered by them. She is calm and good with children and would fit well into any home looking for an affectionate and mellow cat.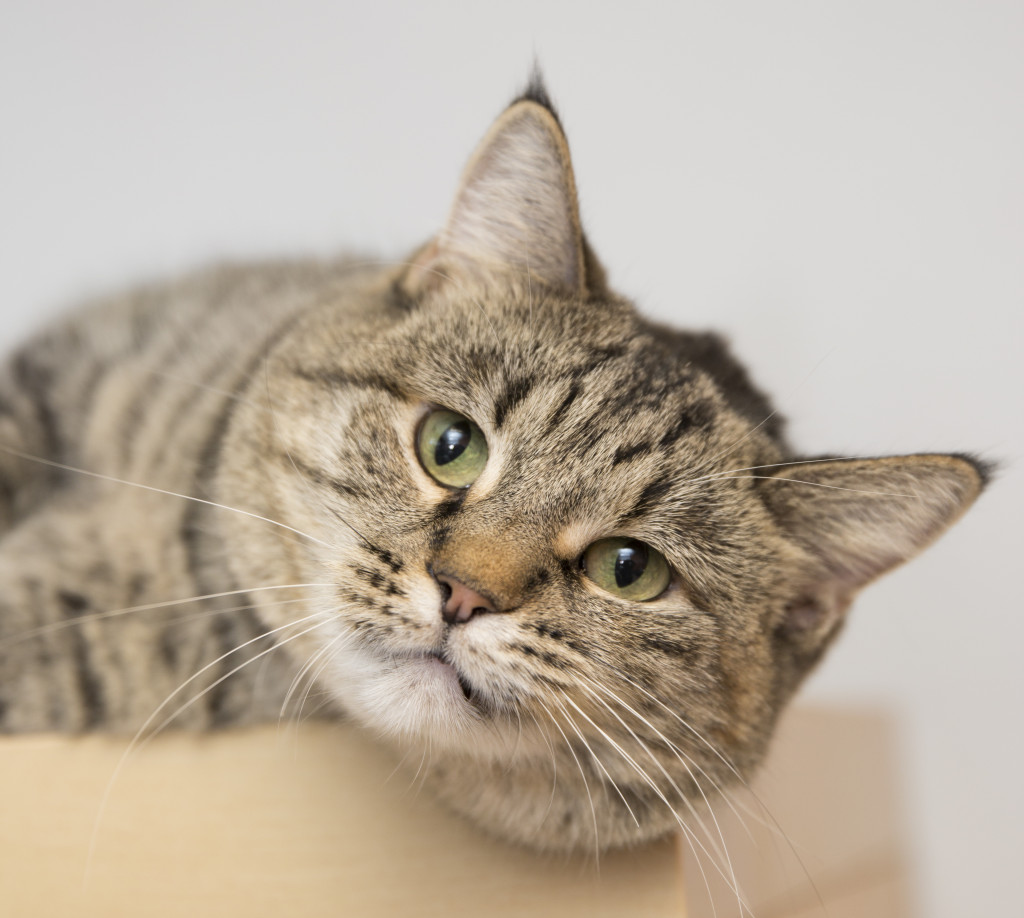 #4 – Geno
Geno is eight years old. He's a dilute orange tabby. He's also FIV positive. Easy going most of the time but he loves a good game of fetch with the jingle ball. His nickname is Gino Bambino. He is very low maintenance. He is known to groom his human friends and he is quite affectionate. He needs to go into a home without young children as he is not comfortable with being handled roughly. Even though he is FIV positive, he is very cat friendly and could go into a home with a non FIV positive cat as long as that cat also gets along with other kitties. He is not on meds nor needs meds for FIV.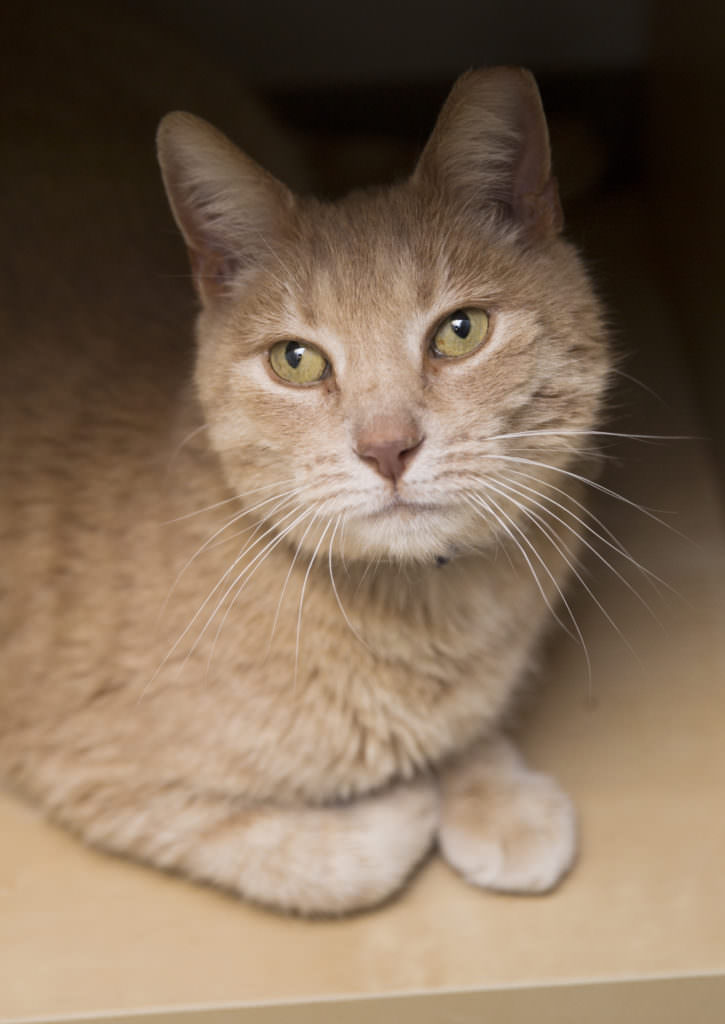 The following dogs are available at Best Friends Los Angeles. To adopt, visit their website, call 818.643.3989 or email adoptla@bestfriends.org.
A name like Sweet Pea may sound hard to live up to, but it's no problem for this social, loving cat. Sweet Pea is a friendly, happy girl who likes to "chat" and play. Add that to her gorgeous coat and face and you have one special cat! Sweet Pea is eager to meet you, so drop on by and say hi! Better yet, take Sweet Pea home and enjoy a lifetime of loyal feline companionship.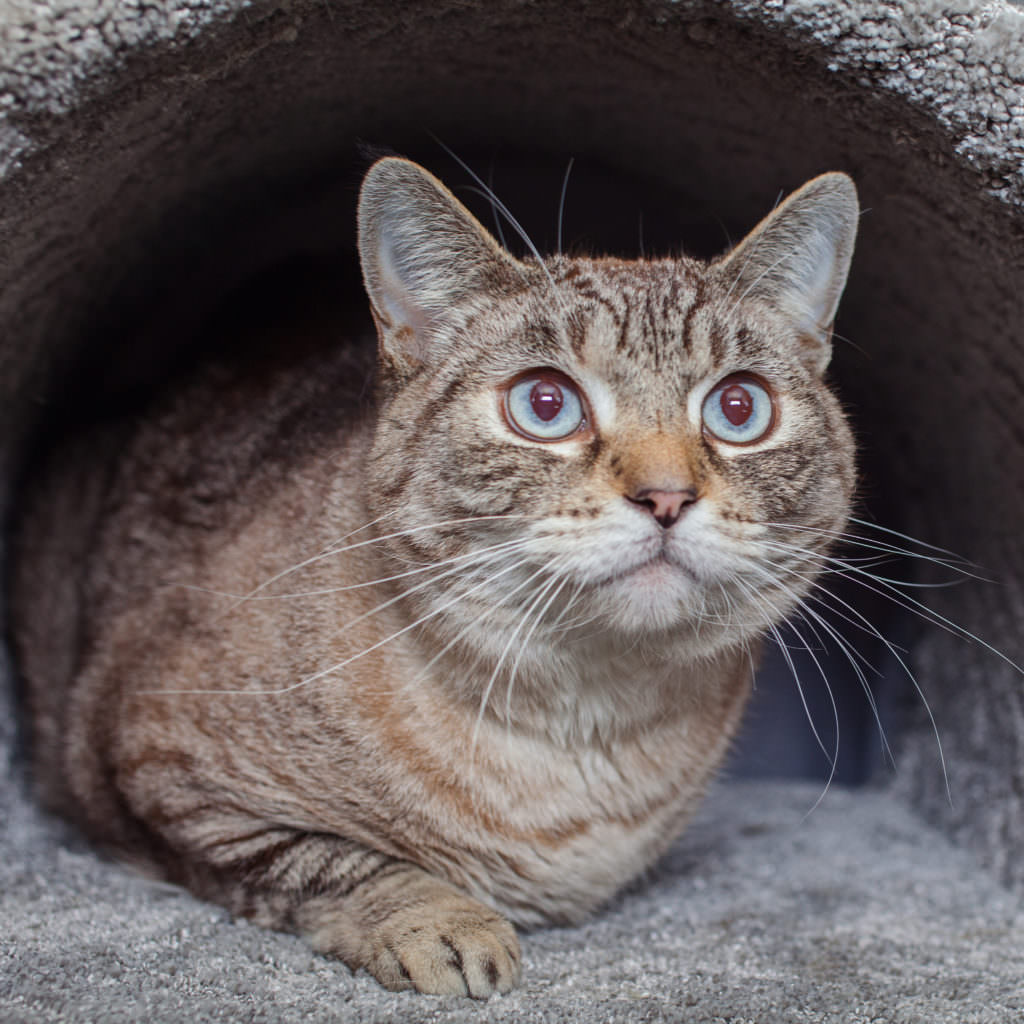 Handsome Huey is a dashing gentleman with adorable ears. He's easygoing, gets along great with other cats, and adores humans. Huey, who is FIV+, acclimates to new surroundings quickly and loves to cuddle in the morning. This purr machine and champion lounger is so ready to be part of a home again. Will you be the lucky one to adopt Huey?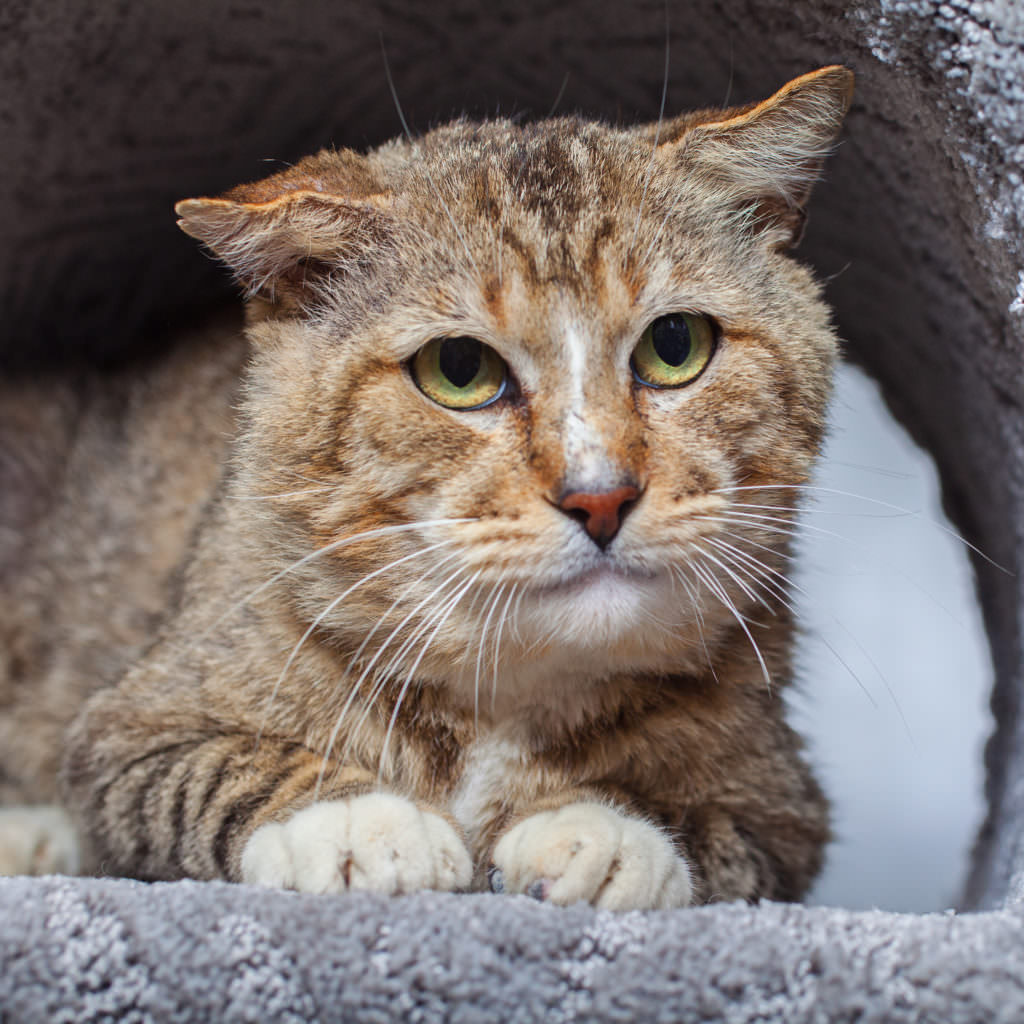 Soft, sleek Bella is a sweetheart that will meow her appreciation whenever you pet her and has a cute habit of nuzzling and licking palms. However, she can be a little unpredictable and nippy sometimes and so would do best with a savvy owner. If you're looking for a fun buddy to keep you company, make sure to meet Bella!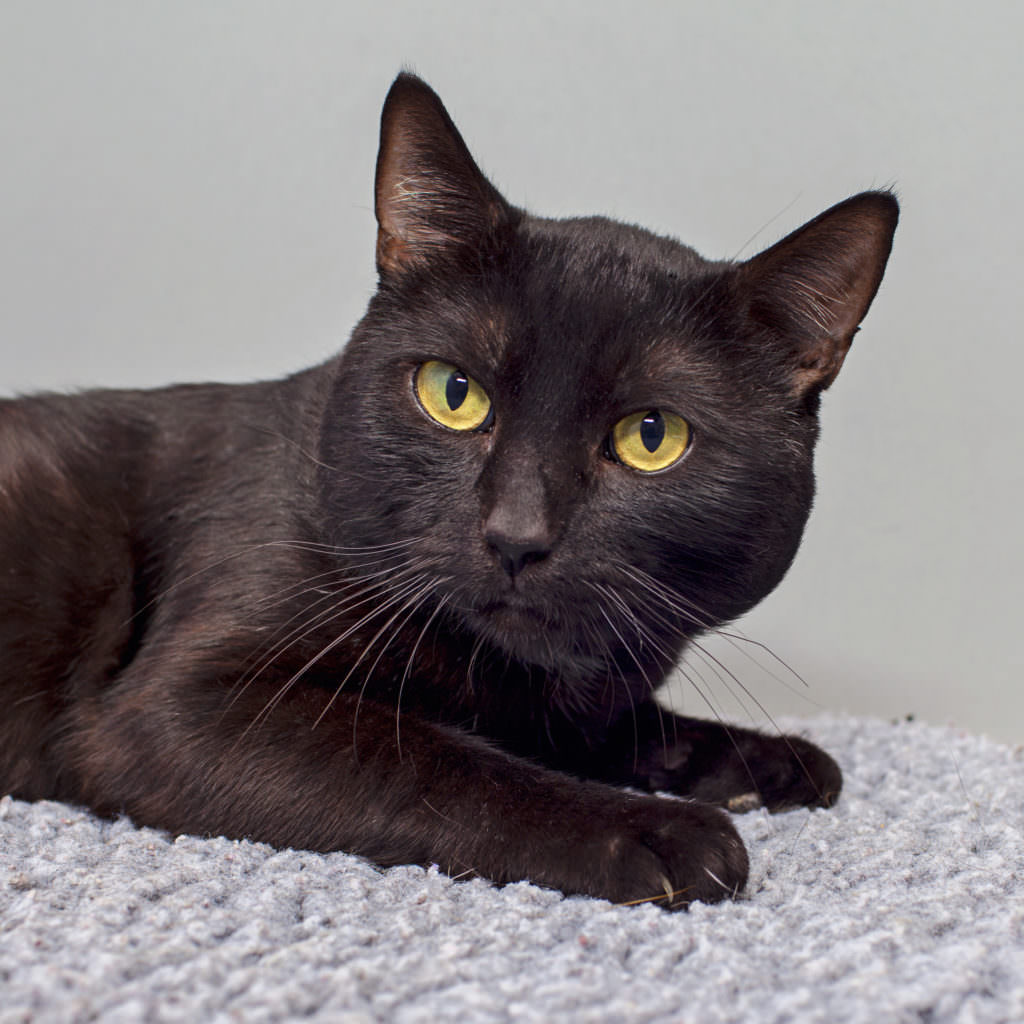 Got a dog and want to add a cat to your family? Meet Patches! She hangs around small canines almost every day and prefers their company to other felines. Laid-back Patches also enjoys being groomed with a brush, snuggling, playing with toys, and lounging around. Described as friendly and calm, Patches is a low-maintenance pet that would fit in well as an only pet or sharing her space with a dog. Come meet this cool cat today!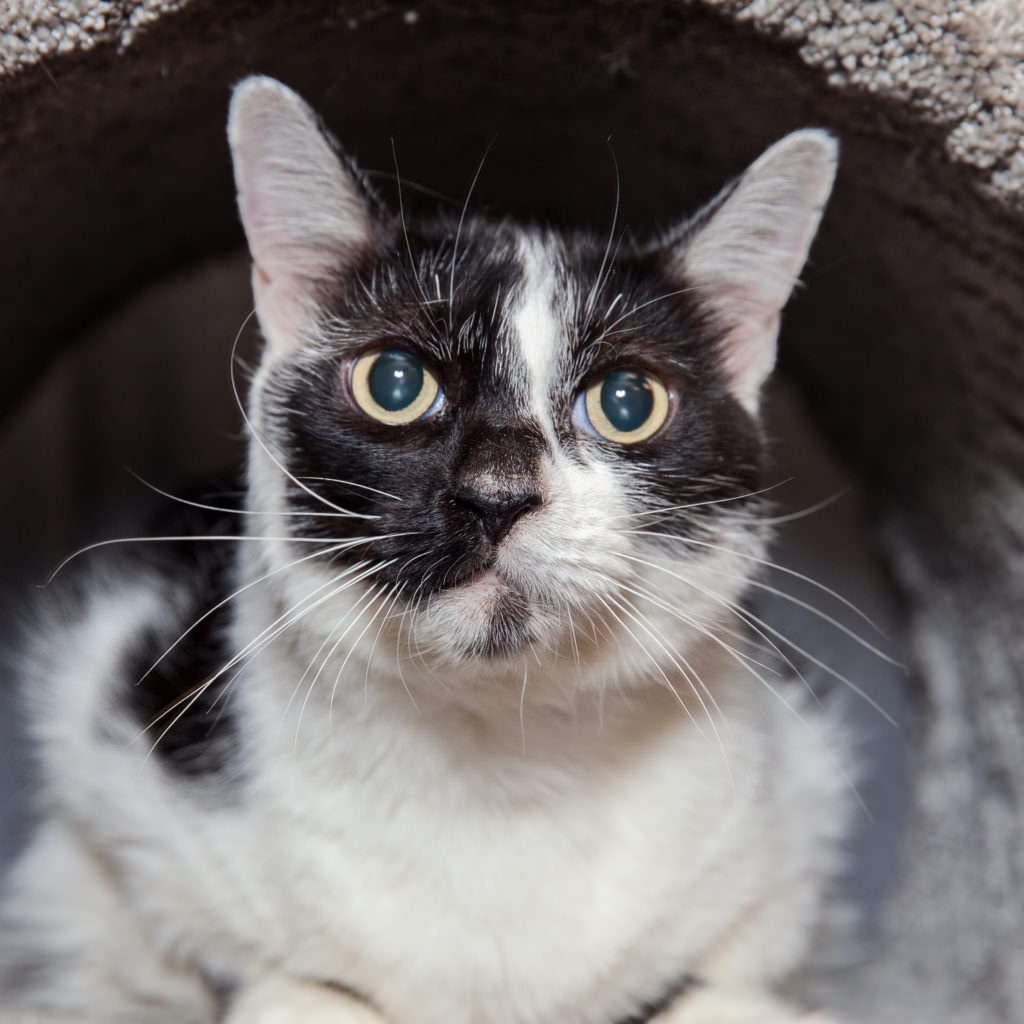 If you like fun cats with a little sass, Bon Bon is your gal! She loves attention, especially scratches around her neck and chin, and she loves to relax on your lap. Bon Bon likes to play with toy mice and wands and is super cute while doing it. Bon Bon would do so well in a home with a family that will give her lots of playtime, either as the only cat or with a respectful cat that will give her space. Like her name, Bon Bon is round and divine!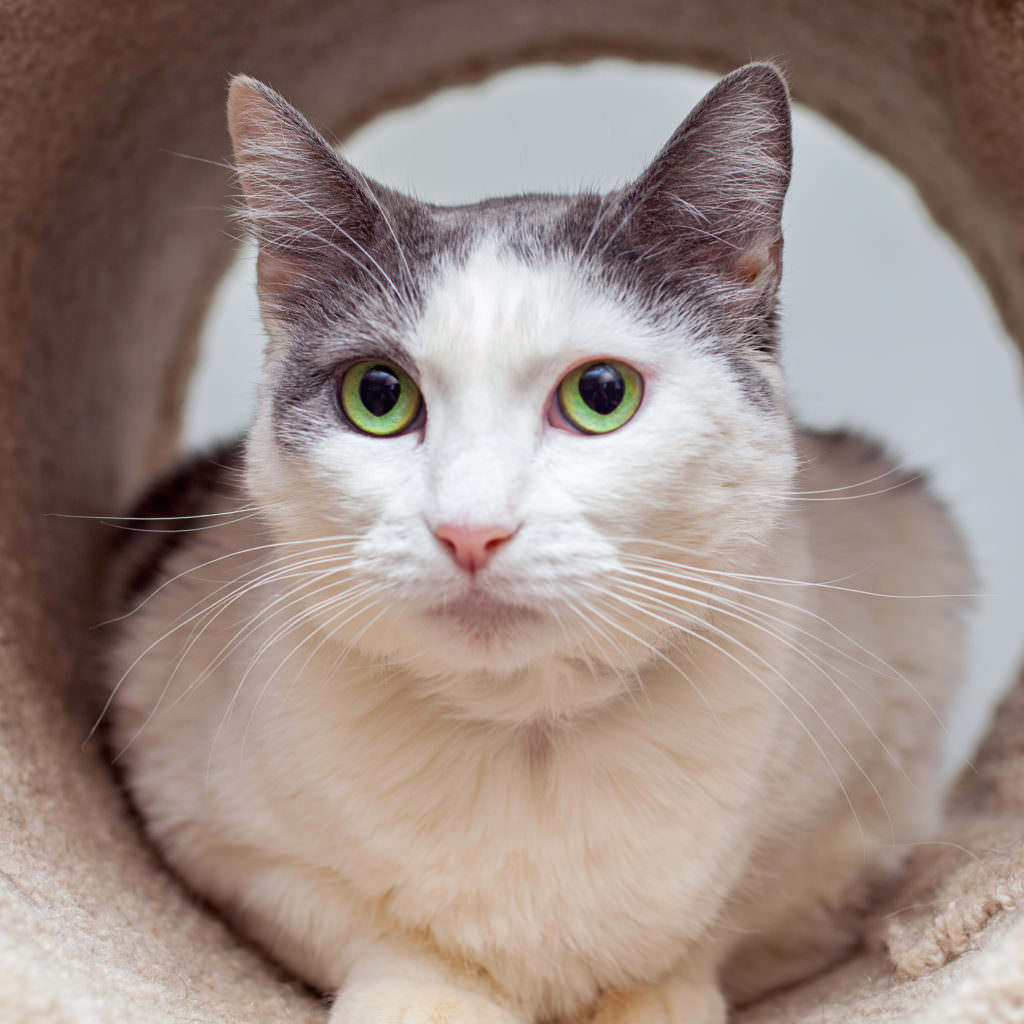 King Kong is a friendly hunk in a gorgeous black coat. His idea of a good time is napping in his bed or on your lap, purring all the while. King Kong's a super chill fella that will make any low-key cat lover a great companion…if you're up for a whole lot of love, adopt King Kong!